Love triangles and stories based of broken love have always been a favorite with our modern drama writers. Marital life and its never-ending issues and the saas bahu rivalry was our writers favorite topic for a very long time and therefore the focus of Pakistani drama serials for years.
When Maat went on air the writers took a little more inspiration from it than the viewers would have wanted them to and sisters rivalry became the core topic of many dramas. The trend changed with Yahan Pyar Nahi Hai; to the best of my knowledge that was the first drama of recent times in which the sisters' (cousins) rivalry was taken to another level on our drama screens when Junaid Khan's character decided to enter into a nikkah with Mawra's character. In Dil-e-Muztar Adeel married Zoya after Silla walked out of his life. In both these instances the second wife was wicked and the first wife was shown as a better person to whom the hero will finally return.
After few such dramas which probably clicked with the viewers as well for some odd reason we saw a new twist in this story of the two wives; the writers decided that they were being unfair with the second wife by portraying her as a lesser human who the leading man always left in the end. As far as I can recall the trend of showing the second wife in a certain light started with the play Bari Apa. It was followed by Hamnasheen, Shukk, Ranjish Hi Sahi and currently Aahista Aahista.
Here are the "characteristics" of the second wife which are quickly becoming a norm in our dramas:
1. She is always younger, prettier and more docile than the first wife – Ayesha Khan in Bari Apa, Arij Fatyma in Hamnasheen, Mawra Hocane in Aahista Aahista, Yumna in Ranjish Hi Sahi (not younger but prettier and more docile) and Sanam Saeed in Shukk (maybe not prettier but definitely more docile!). I have seen promos of many shows on Geo Kahani and Geo as well in which the story seems to be pretty much the same, I can't comment on the shows because I am not watching them on regular basis.
2. The writers go out of their way to make the second wife look like a bechari – In all these dramas the second wife was wronged in some way or the other. In Bari Apa Zubeida treated Neelam like a door-mat and therefore the viewers were supposed to feel for and side with her character. In drama serial Hamnasheen Ismat Ara married her husband with her own free will but she never let the new wife breathe in her own house and therefore the poor soul was seen crying all the time, In Aahista Aahista Sofia is already being unreasonable without even knowing the truth and Haya feels abandoned -yes forced becharapan all the way!
Do I even need to talk about the way Sehrish changed after she moved in with Shaam and his new wife? The way Sanya was portrayed as a bechari was beyond me but our writers somehow consider it their moral duty to speak for the cause of second wives!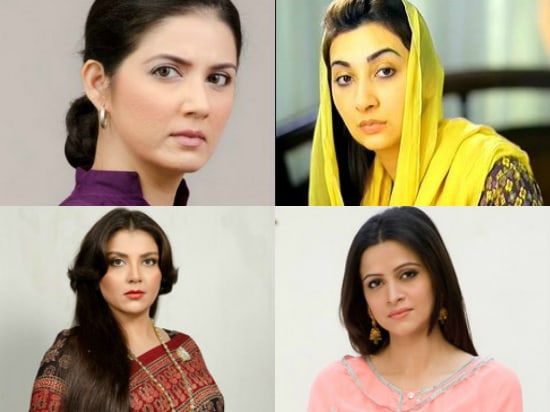 3. The second wife will win the husband in the end because she is better than the first one – Since this is a competition so the good guy will always win. Like I said gone are the days when the husbands wronged their wives when they went behind their back and married someone else.
Even the husband is not remotely attracted to the second wife to begin with as was the case in Hamnasheen and now Aahista Aahista but he will eventually end up falling in love with the finely crafted piece of art because the first wife quickly loses her charm when he finds a younger, prettier and more docile version of her! Sometimes men marry these women out of hamdardi like in Bari Apa and Shukk but gradually the hamdardi turns into love.
It isn't just the second wife who has certain characteristics but the first wives in all these drama were pretty much the same too. Here is how our writers like to portray the first wife:
1.She is opinionated and confident – Zubeida in Bari Apa, Sehrish in Shukk, Bilquees in Ranjish Hi Sahi and Ismat Ara in Hamnasheen. Husbands of all these characters (except in RHS, which in my opinion is an exception here) were madly in love with their opinionated and confident wives before they met the docile and obedient second wives. These characteristics work against the first wives but only after their husbands find a second one!
There are times when I feel that the writers are trying to show that a man is always happy with a woman who is submissive, which is actually very sad. When the first wives were winning this race at that time they were portrayed as docile and now when the second wives have turned docile, they are winning the husband!
2. She will be made the villain when she resorts to cheap tactics to win her husband back!  The second wife has taken the role which the saas was "allotted" at one time in our dramas! I hate the way women are being belittled in our dramas nowadays. The first wife will stoop lower than low to win her husband back and even then she won't make a place in his heart but will only lose that precious little place she once had because of her conniving ways!
I understand the rage and hurt that a wife must feel when her husband goes behind her back and marries someone else and what is even worse is that these two women have to live under the same roof. Why doesn't the first wife walk out of such  a relationship? The answer is simple – our writers won't have a story if they do!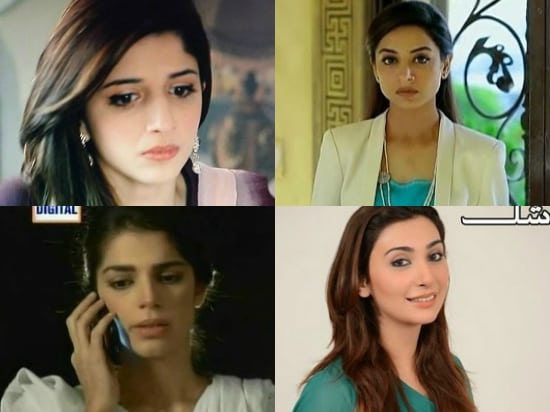 Even writing all this down makes me feel sick; marriage is a very sacred institution but our writers are making a mockery of it by portraying it in this way. Every couple has problems, most normal people talk about these problems and sort them out. If every man starts looking for a second wife only because there are some temporary problems in the marriage then we will have a very dysfunctional society and family system. Wives are not objects which can replaced by a new one and portraying them like that is sickening.
The stories based on instances where men marry another woman out of pressure are wrong on so many levels too. If you already have a first wife, you should have the guts to tell the world that you are already married. Our heroes pretend there is nothing wrong with opting for a second marriage to "fix" the problem temporarily!
Feel free to share your thoughts please. How do you feel about this forced competition between the first and the second wife?
Fatima Awan