Pakistan's most followed celebrity on Instagram, Aiman Khan, has made a name for herself in a very young age. An accomplished actress, Aiman Khan is now married to actor Muneeb Butt and has a daughter with him.
Over the years Aiman Khan has proven her mettle as an actress with a number of different roles. But as much as she's known for her acting, Aiman Khan's fashion sense has also propelled her in the limelight. Aiman Khan has always opted for graceful silhoutes and very elegant dresses post her wedding. Earlier, Khan's fashion statement was chic and trendy but now its graceful and elegant. Nevertheless, we love Aiman in whatever she wears.
Here's a break down of 20 of our favorite Aiman Khan's looks.
Aiman Khan was a vision in white on her own dholki!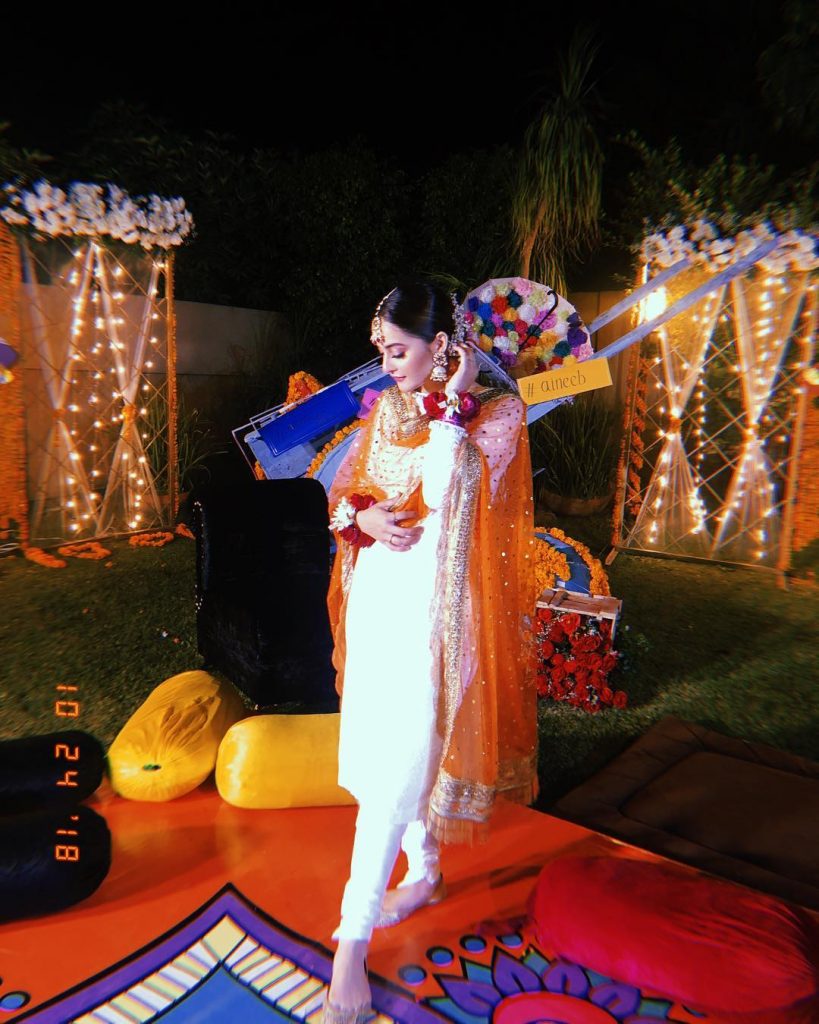 Aiman Khan stunned in this very recent blue jora by Ansab Jahangir!
Aiman in this nude colored Lajwanti dress has to be our favorite!
We loved Aiman's look for Iqra Yasir's mehendi!
Chic, trendy and very beautiful. These gharara pants have to be our favorite!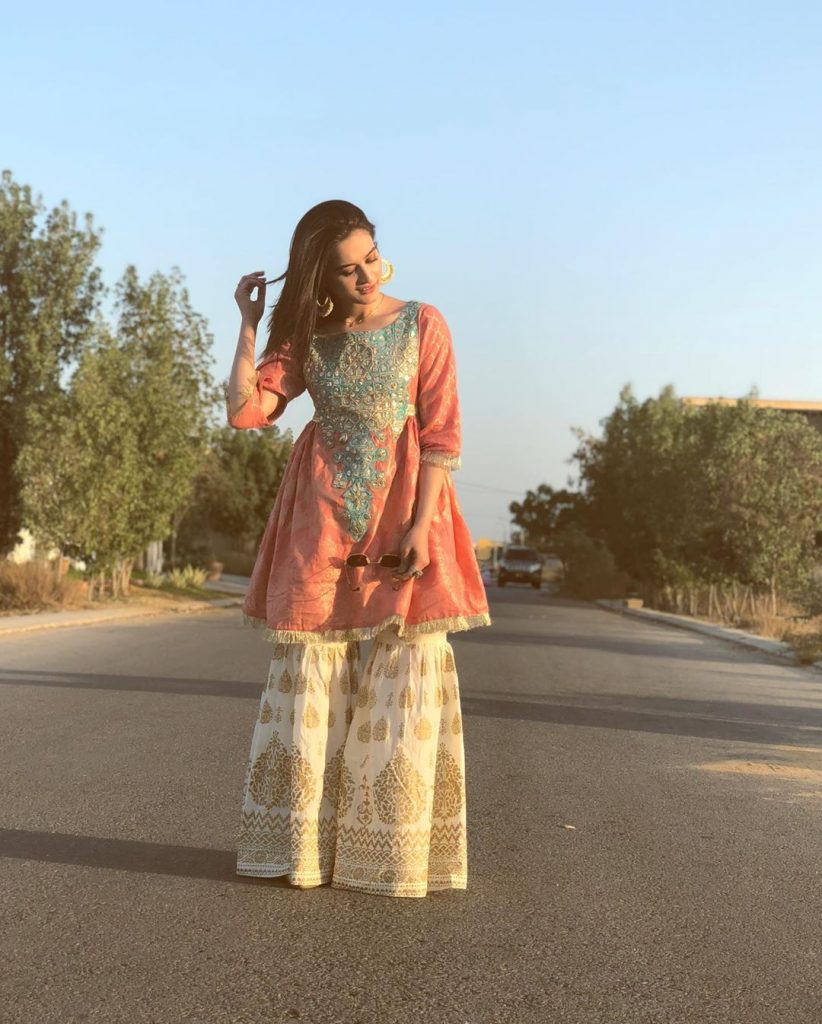 Aiman was pregnant here and yet the cut of her jora made her look absolutely gorgeous!
Jacquard and that too in blue, Aiman Khan stunned in this dress by Salitex.
She's gorgeous, she's perfect and she knows how to flaunt!
What we liked about this particular dress was the fact that it could be paired alongside pants or be worn as a standalone piece.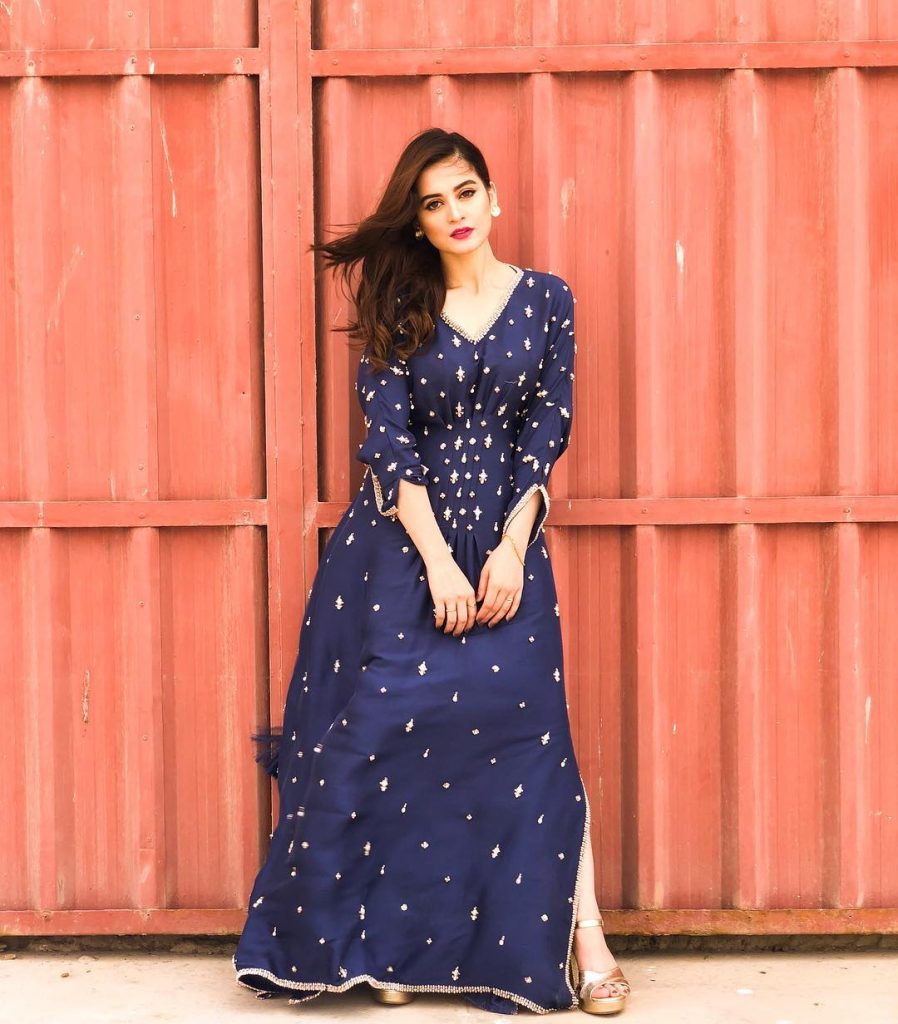 Aiman in this tea pink dress looked absolutely fresh and very young.
Aiman's style statement before her wedding was simple and very elegant.
White suits Aiman Khan! This has to be our very favorite from the entire collection of Aiman Khan's dresses.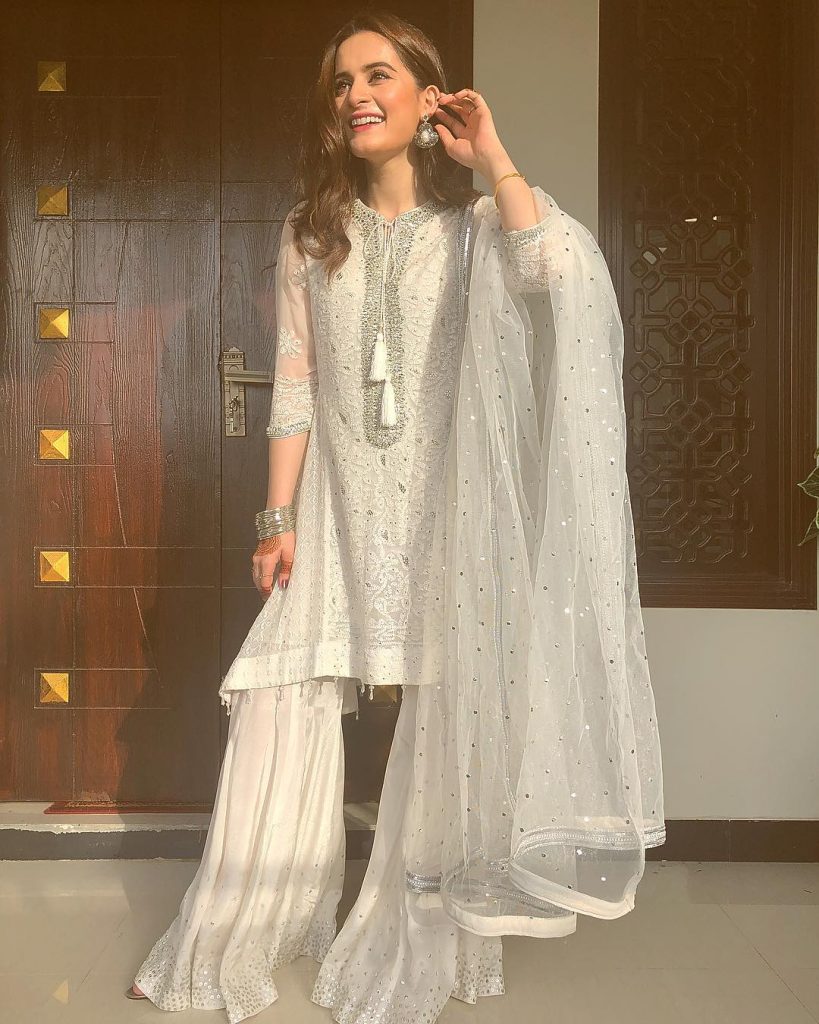 Aiman Khan's cherubic face looks absolutely angelic when she opts for pastel colors. This pink here made Khan looked very innocent and absolutely gorgeous.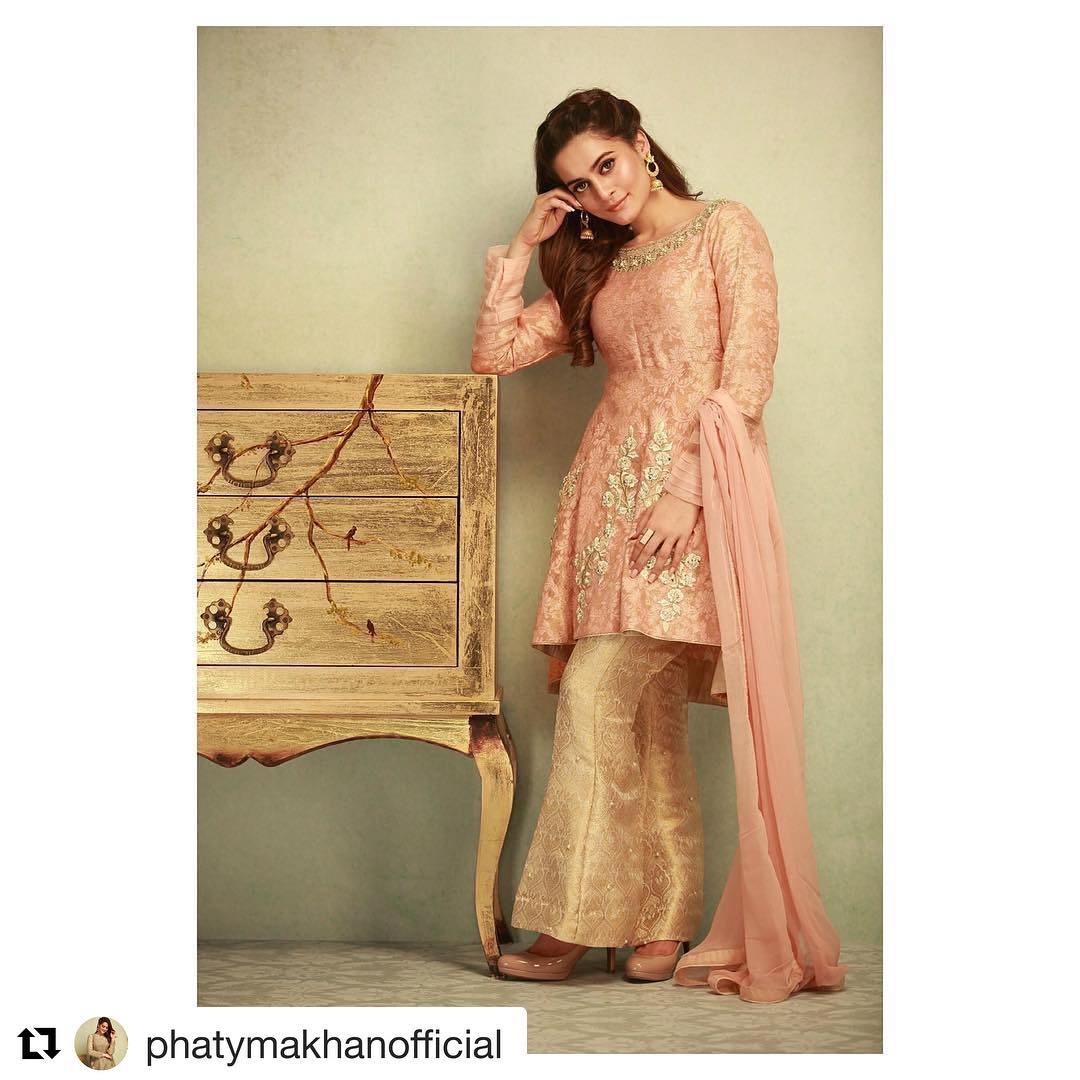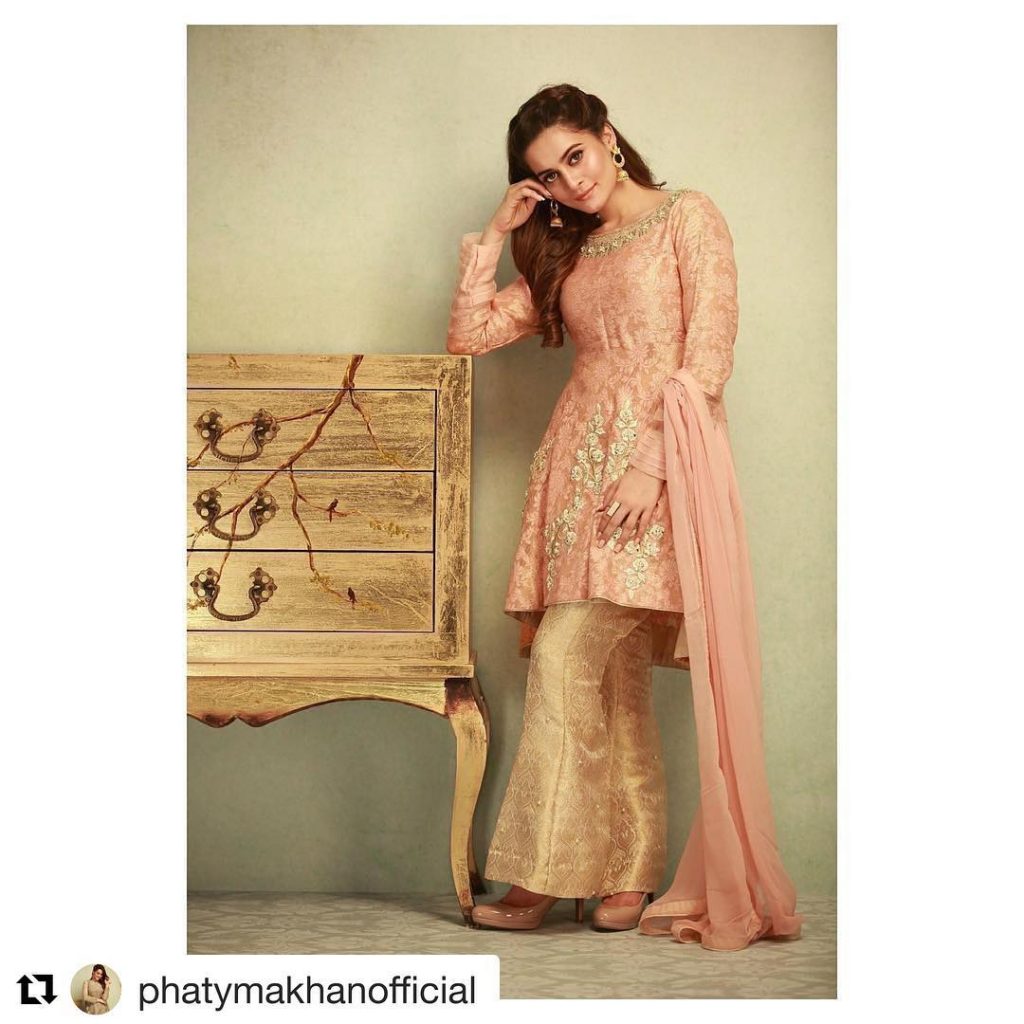 Elegant and mature, Aiman looked stunning in this emerald green dress.
This casual black velvet dress made Aiman look simple yet beautiful.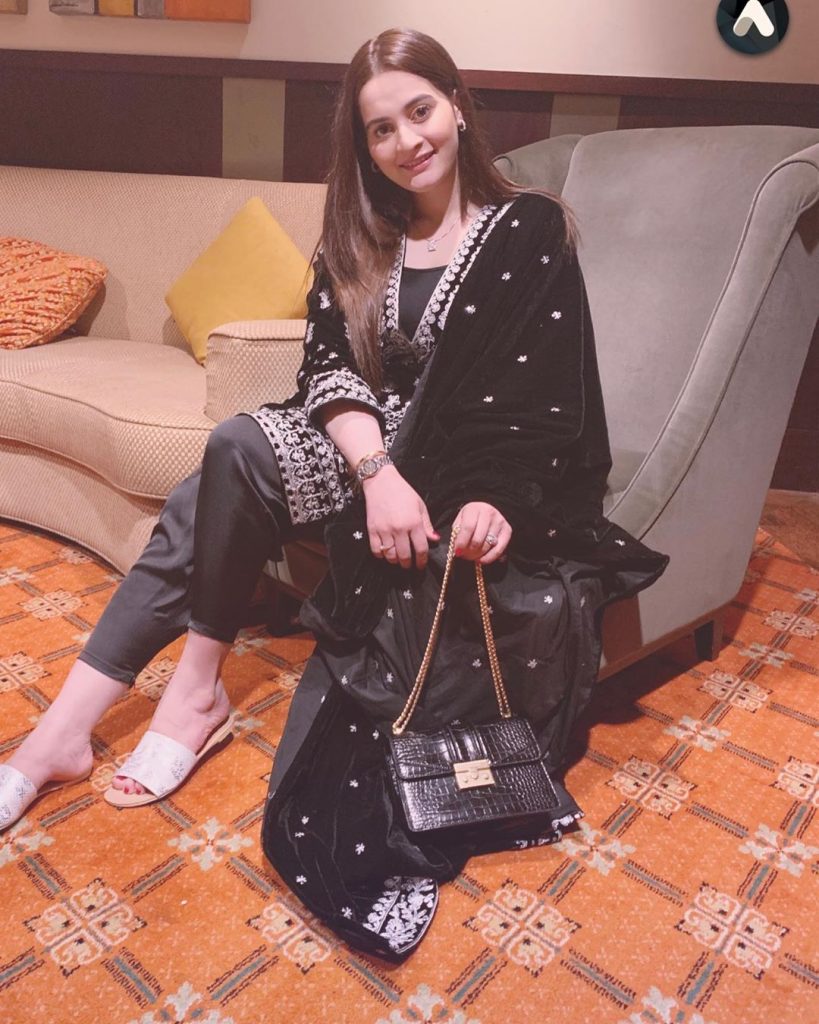 Anybody looking for an everyday style inspiration? Aiman Khan can help
Here too Aiman was pregnant but she looked absolutely gorgeous in this pistachio green jora.
Aiman Khan in this saree looked drop dead gorgeous!
Aiman Khan has always given casual and trendy style statements!
This particular shade of brown has never looked so beautiful on anyone else!