Mehwish Hayat's looks have undergone some big changes ever since she entered the industry. She has done everything that the stars nowadays do to make the necessary changes in their looks to make themselves look more appealing. It all started with Mehwish Hayat getting some plastic surgeries. This is an open secret. Mehwish Hayat also starting working out to shape up her body and then she got a haircut for a different look. Mehwish Hayat also looks more fair in all her pictures now, unlike before when she used to go with a less fair look.
We hardly see Mehwish Hayat wearing Eastern outfits now. She is totally Western in her looks and it is something she loves. It isn't very often that celebrities show their happiness with their new looks the way Mehwish Hayat does. Being an expressive person Mehwish Hayat puts everything down loud and clear in her instagram posts sometimes as a statement and at other times in the form of hash tags.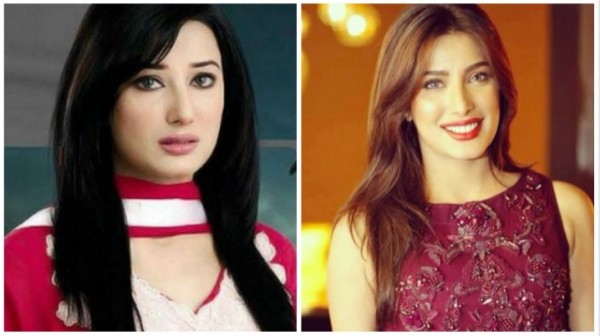 Here are some instagram posts of Mehwish Hayat that show how much Mehwish Hayat is in love with her looks. She does not hide her feelings about how fantastic she looks and how confident she feels because of these looks. In every other post Mehwish has mentioned that she feels like a princess.