Farhat Ishtiaq Says Goodbye To Diyar-e-Dil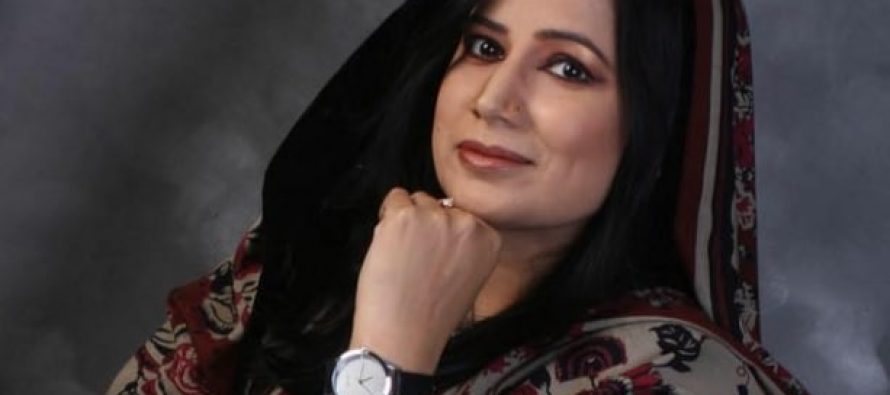 When a writer is writing the script for a drama they have no idea how the outcome will be because it is not only the script of a drama that is important but how the director, actors and producers deal with this script is also very important. Diyar-e-Dil ended yesterday, it was one of the most hit serials of this year. It got an overwhelming response from viewers and critics.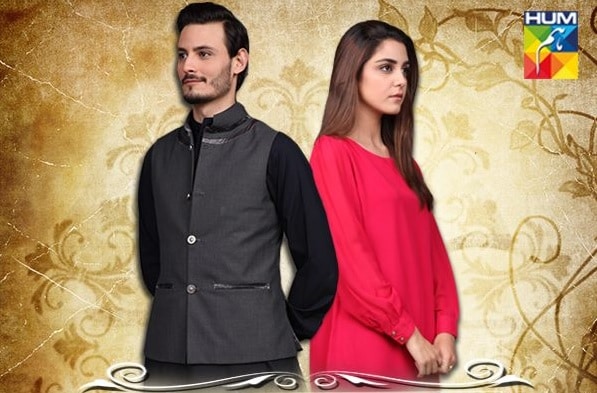 Farhat Ishtiaq wrote the script for the recently ended Diyar-e-Dil which was a massive hit. She thanked her team and the viewers for all their support in the form of a facebook status. She knew that she had to say a formal goodbye to a serial that gave her even more fame and appreciation.
Here is what she said: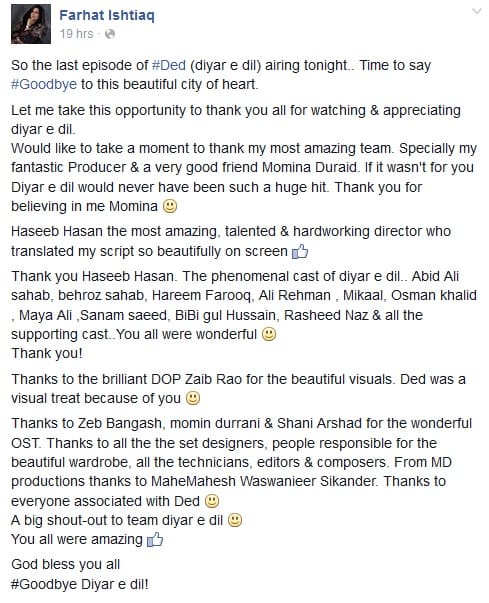 ---