Starting his acting career in 2016, Bilal Abbas Khan in a short period of three years has arguably become one of the most talented actors in the industry, ruling the hearts of Pakistani drama lovers with his stylish looks and fine acting. He has received the award for the Best Actor in Social Media Awards for Balaa and has always received many praises for his work.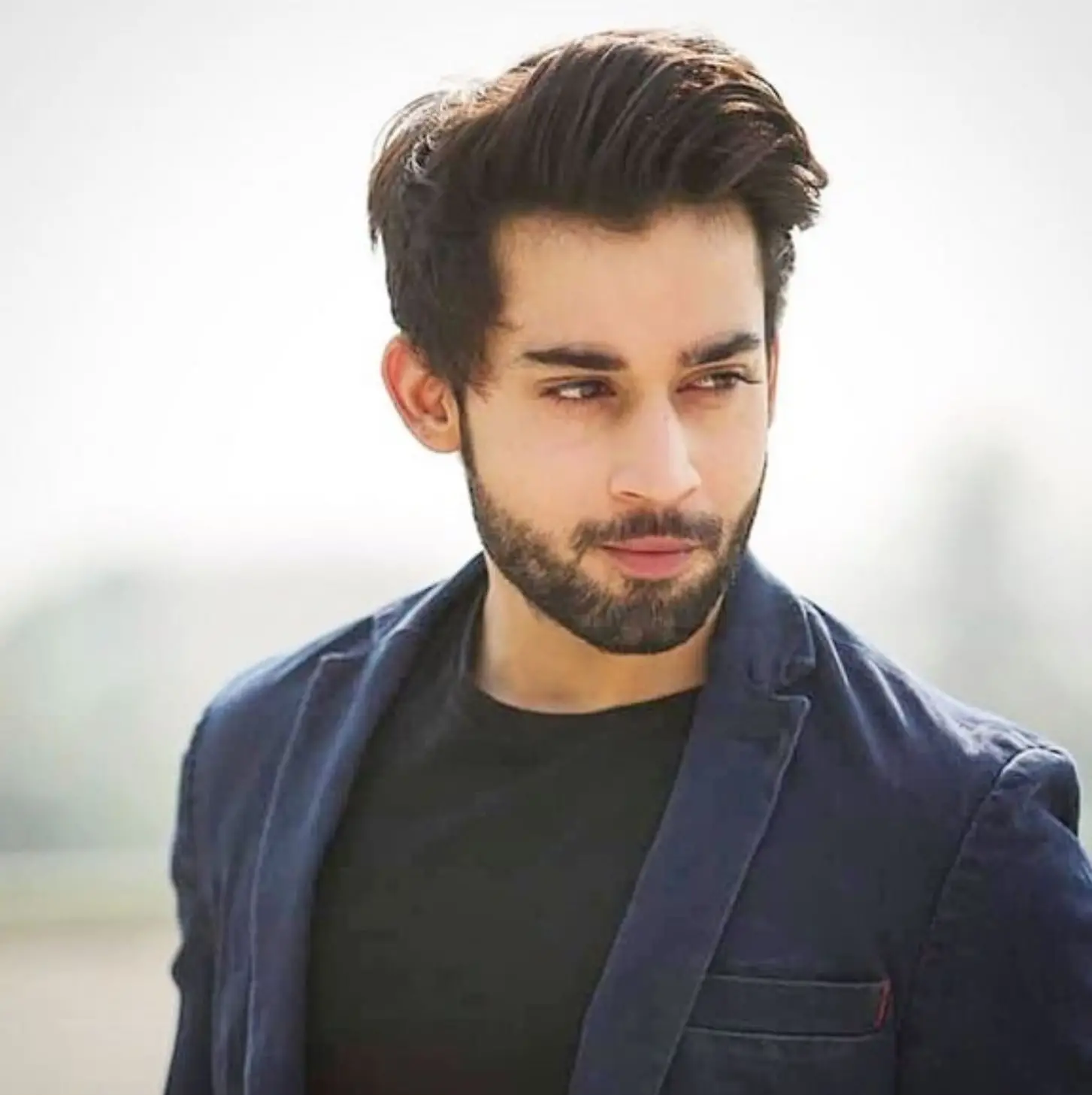 This time around this good-looking celebrity chose to use his devil-may-care looks to play the antagonist in ARY Digital's currently aired drama serial 'Cheekh'. The serial has kept the audience gripped to its storyline from the very first episode, and Bilal Abbas Khan is one of the biggest reasons for its success. 28 episodes down, there are numerous scenes which are a visual example of his excellent acting skills, making us hate Wajih to the core, yet appreciate the convincing skills displayed by Bilal Abbas Khan.
Here are some of the scenes where Bilal single handedly stole the show:
1. The Sudden Transition from a Doting Brother, to a Murderer:
6th episode is whenWajih confessesto being Nayab's murderer in front of his bhabiMannat and his character within a second switches from a loveable hero, to the villain. It is surely one of the most intense and intriguing scenes of the serial till date. It requires a lot of acting precision to show this change within a single scene, and the anger, ego and lust in Wajihwas nailed by Bilal. His dialogue delivery in addition was a cherry on the top.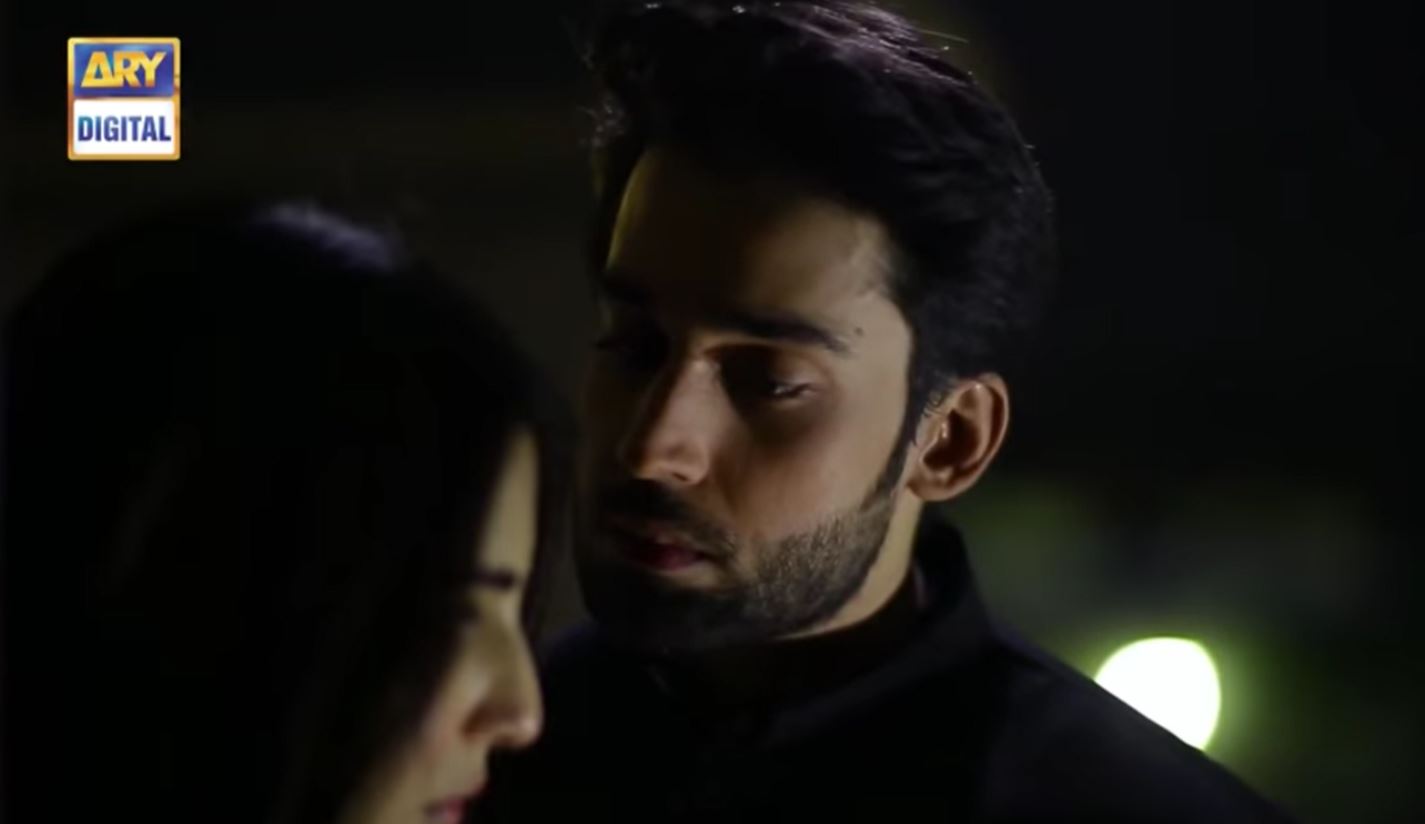 2. The Moment he Calmly Bribes Nayab's Frustrated Father
Just after the truth gets revealed, there is a humongous change in innocent's Wajih's personality, whose presence only is generating negative vibes now. A part in episode 7 where Wajih goes to Ramzan Ahmed's house to bribe them to stay quiet, caught our attention. Ramzan Ahmed is furiously shouting at him, asking him to leave, calling him a murderer,andWajihin return is absolutely calm. Unperturbed, he just keeps increasing the amountof money, knowing how it'll be easy to manipulate Nayab's step-mother with it. The scene showcases aspectacular performance by Bilal. The way he is unruffled and composed throughout, all the while managing to radiate an evil energy from him, is acting on-point!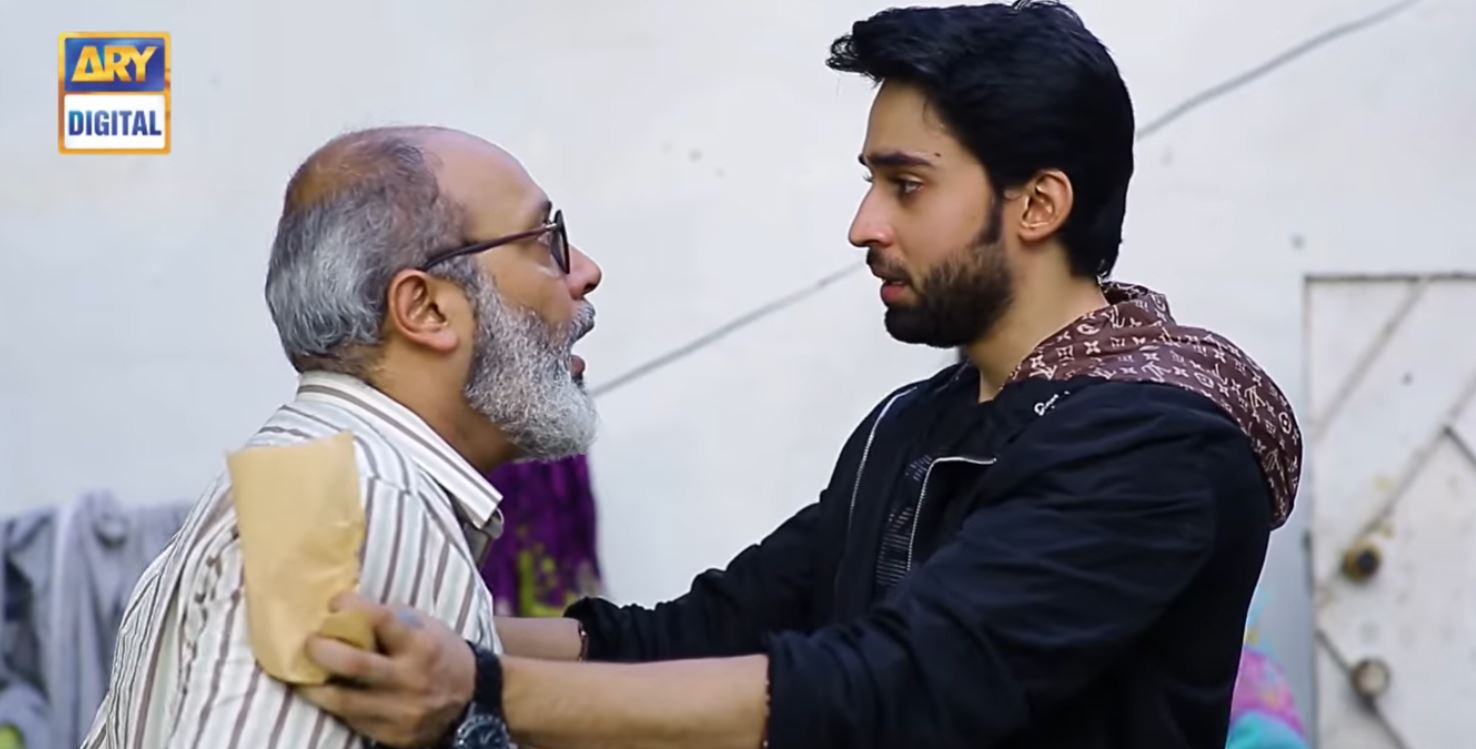 3. A Silent Wajih with Black Ink Smeared all over him:
A scene in the same episodearrives whenRamzan Ahmedsneakily gets into their house and throws black ink on Wajih's face before running away. The scene has no dialogues from Wajih, but the anger in his eyes is enough to grasp the audience's attention and nonverbally perfectly communicate his sentiments at the moment. If you watch it, you wouldn't be able to take your eyes off him!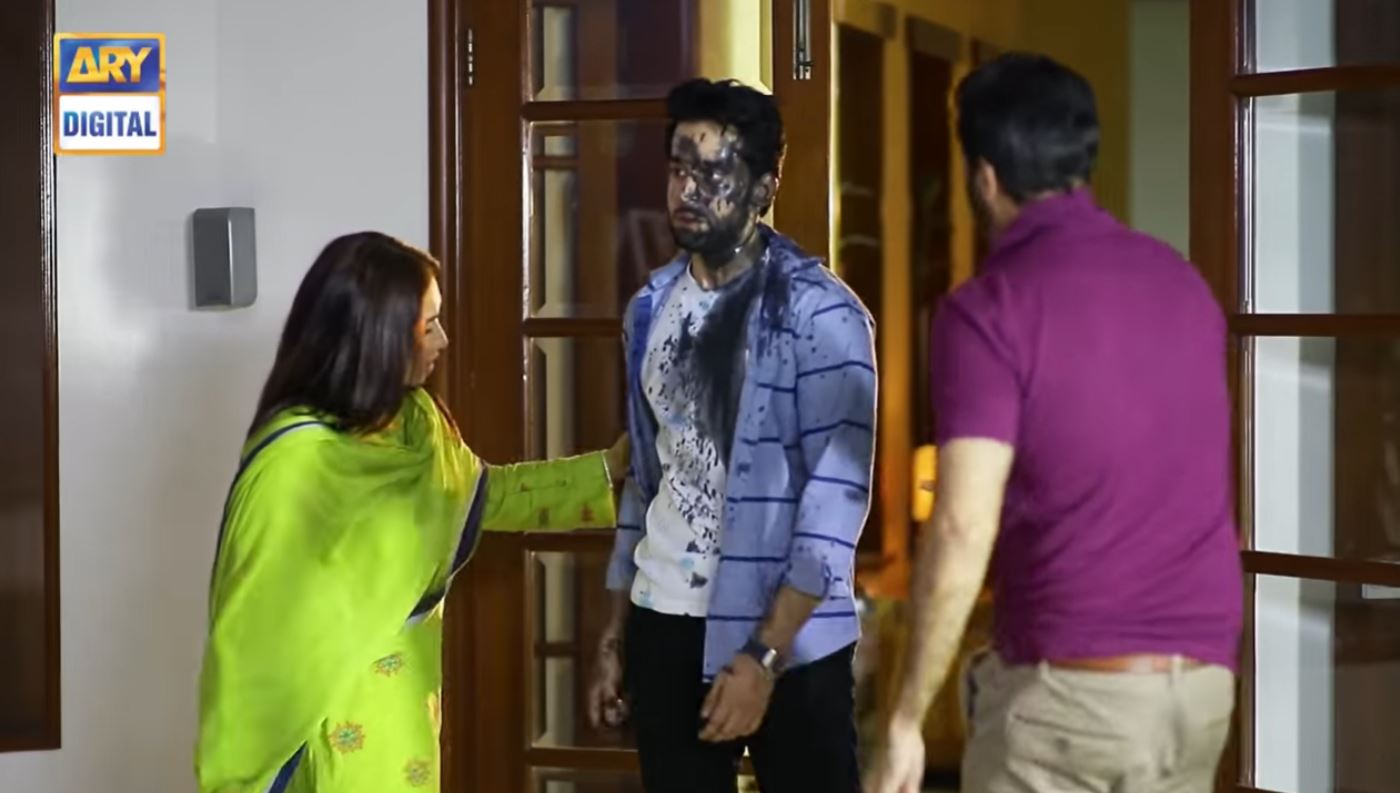 4. Wajih – the Blackmailer
The best thing about Bilal Abbas Khan is that the versatility in his acting can be witnessed easily in any particular scene: where at the beginning of the episode he might seem like the sweetest person on earth, the scene progresses and his reality comes forth in a brilliant show of acting excellence.
An example can be seen in episode 17 and 18, where the innocent looking Wajih with the help of his naïve looks successfullyfoolsMannat's mother and locks her inside a store room. Wajih turns into a terrifying blackmailer, and his expressions can literally generate shivers in you!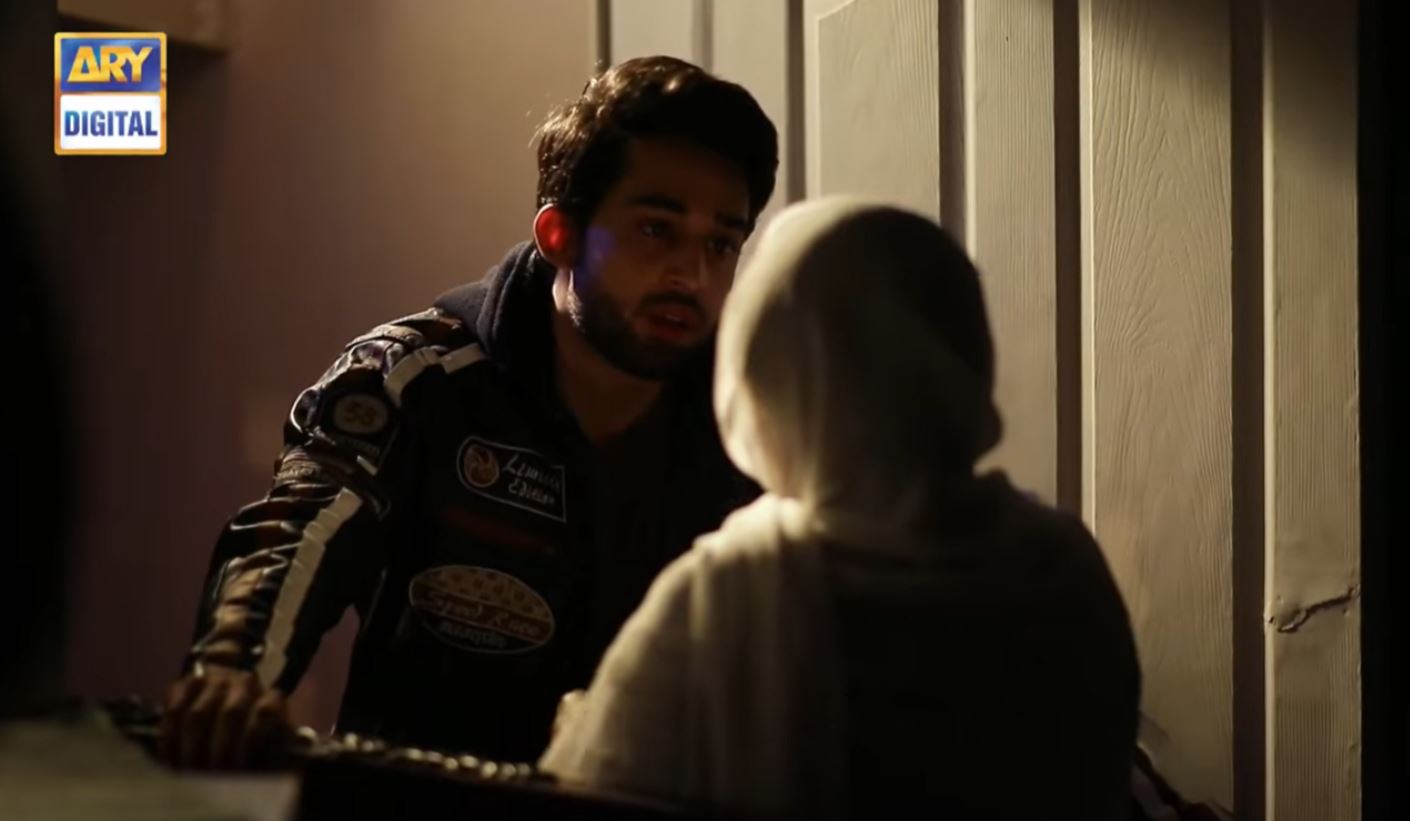 5. Killing Mannat's Child
Bilal has managed to depictWajih as the most heartless creature that can ever exist. The chunk in Episode 19 where Wajih drives behind Mannat, resulting in her fall and the eventual miscarriage was painful to the core, but Wajih'spitiless nature is highlighted perfectly.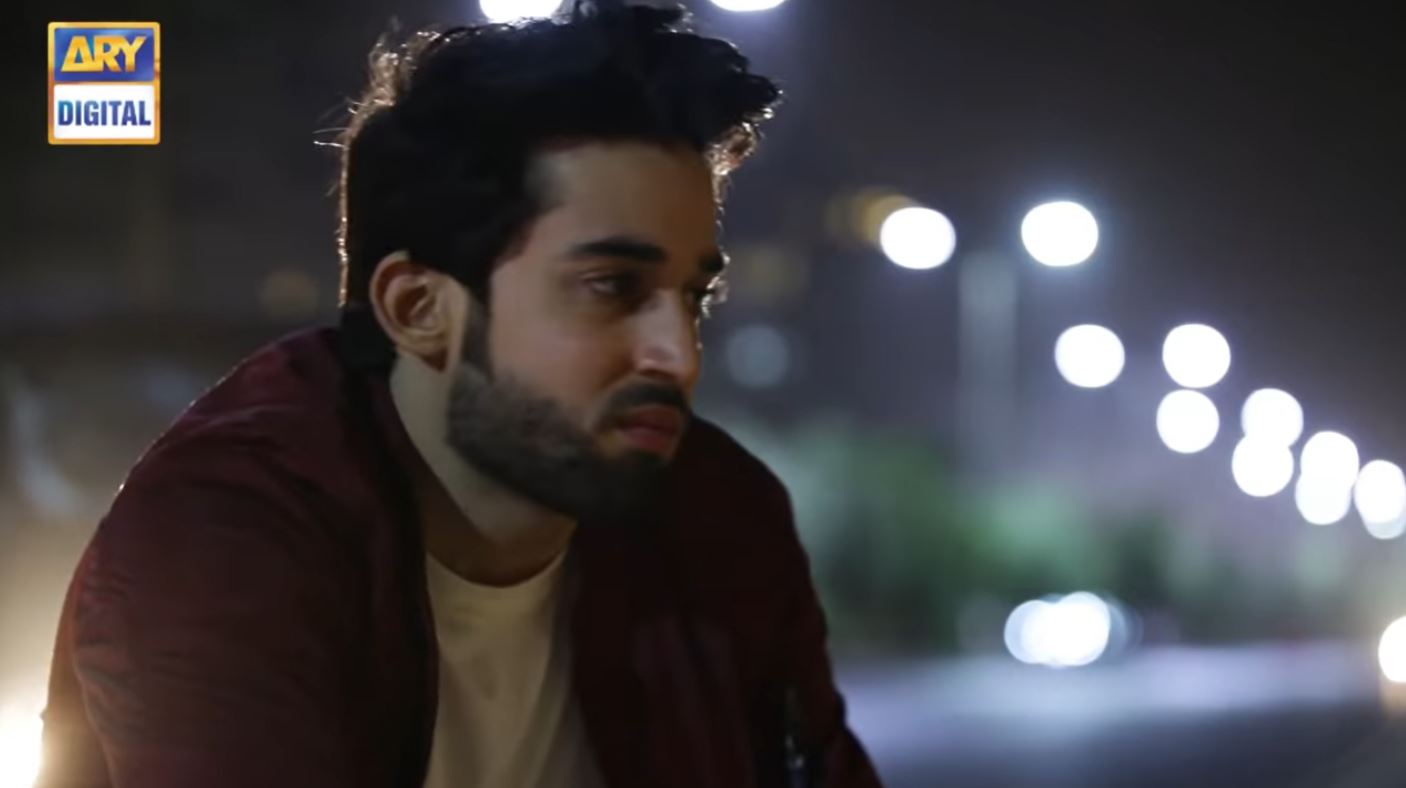 6. The Turning of Tables For Wajih
The antagonist of the serial and the man with nerves of steel, moving towards the end of the serial cracks up as well, showing transition in his personality a third time in one drama serial! Not just a scene, but the whole of episode 26 is a visual representation of it. Wajih unintentionally killing his brotherbrings a drastic change in his demeanor and the confession of this murder in front of Yawar is surely a scene that many of us have watched twice! The agony in him for the loss of his brother, mixed with the villainous vibe in his character is a trait very difficult to pull off, and Bilal Abbas Khan totally stole the show with it.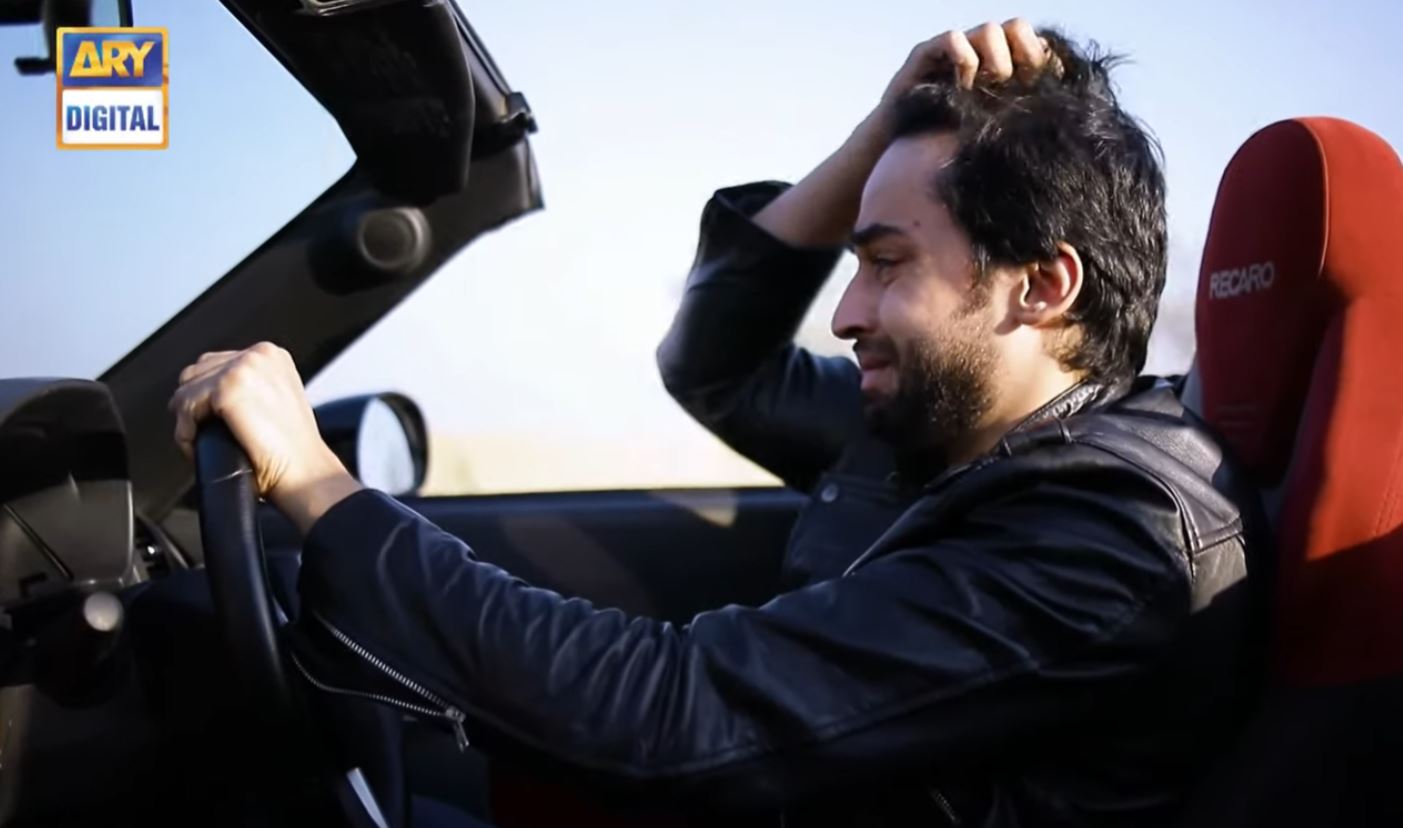 7. Frustration and Worry Finally Catches Up to Wajih
Before episode 28 was aired, we had witness all kinds of expressions from Wajih – cute concern, indifference, villainous attitude, and even fear. The one thing we never imagined on his face, was to see worry. And we finally get to see it then moment he gets to know that his elder brother, his one support, has gotten paralyzed. That's where we see an unexpected helplessness and love from Wajih for his brother, and the contrast in his personality was mesmerizing to watch.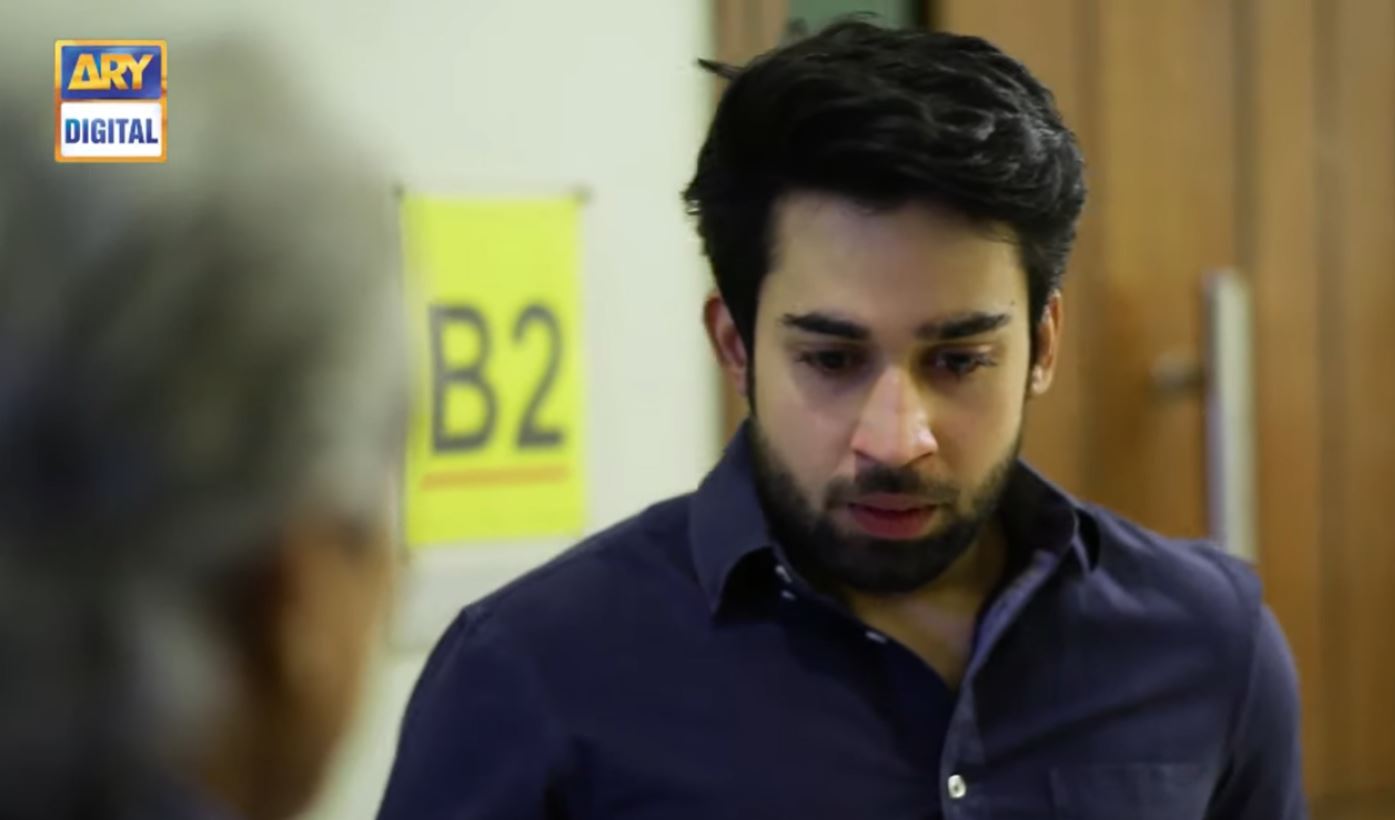 With Cheekh now moving towards itsconclusion, the viewers anxiously are waiting to see how justice will be served. Bilal with his phenomenal performance has made Wajih the biggest antagonist of the year.
Roha Owais