Pakistan lost cricket legend, Abdul Qadir, last Friday. He was an outstanding leg-spin bowler and an inspiration to the young cricketers. Due to a heart attack, he died at the age of 63.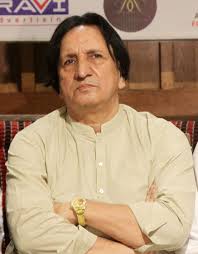 Many celebrities, cricketers and his fans prayed for the departed soul. Hafiz Muhammad Imran took his twitter and requested PM of Pakistan Imran Khan the name if infantry road Lahore should be changed to Abdul Qadir road in order to pay tribute to the legendary cricketer.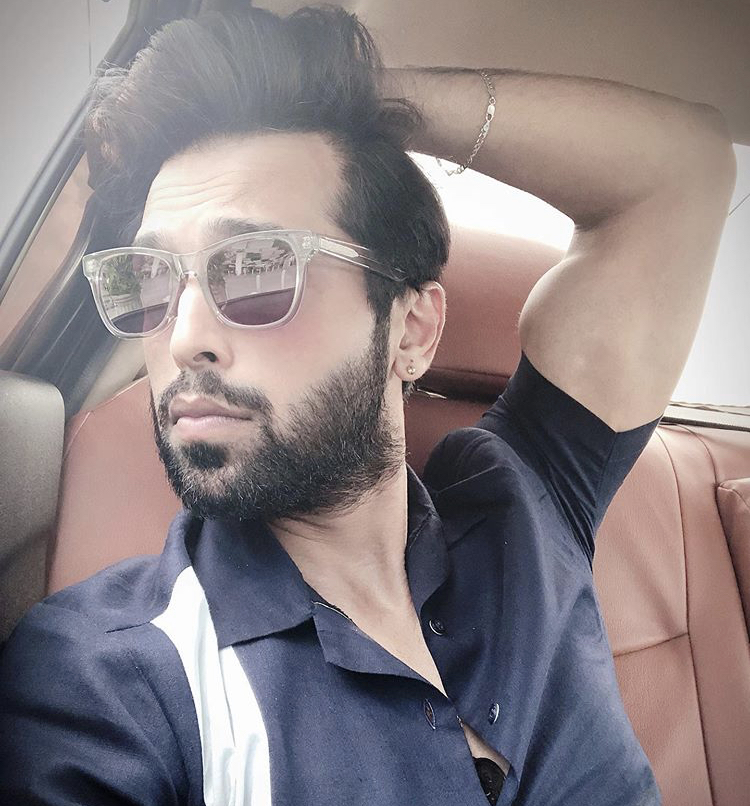 To his tweet, the famous host Fahad Mustafa replied that it's a great idea. That's the least we can do for the legend, Abdul Qadir. He himself made a request to PM.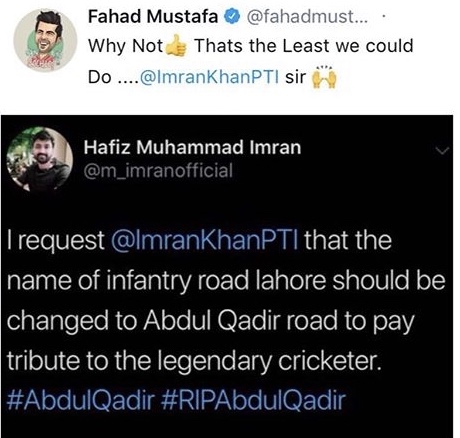 That's really sweet for someone to even think about it. We request Imran Khan to change the name of the infantry road to Abdul Qadir road.