Pakistanis always have been very extravagant as far as weddings are concerned. It was always mandatory to have at least three functions for a wedding after Nikkah but the functions and spending are increasing day by day by new functions getting in like wedding parties and qawwali nights and now we have weddings that do not end for months. Among all this a Pakistani guy, Rizwan who is a wedding photographer himself shared how he got married in a budget of only 20,000 rupees.
His and his wife's wedding is going viral and yes the reasons are absolutely right. He shared how he has set the budget at 20K and how easily they managed to reach their goal. Check out his wedding preparations all tweeted by him: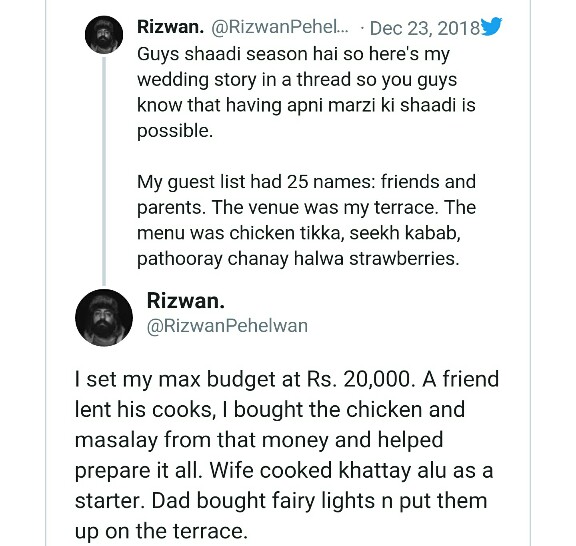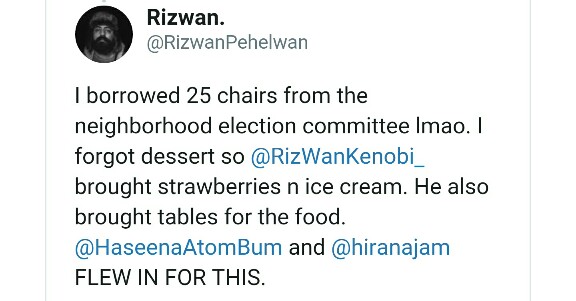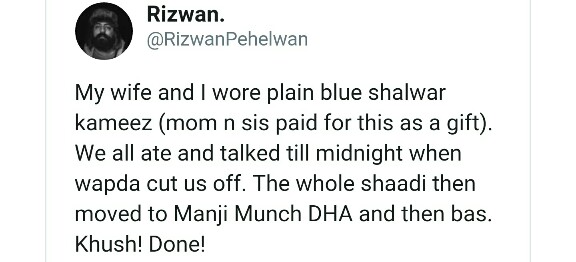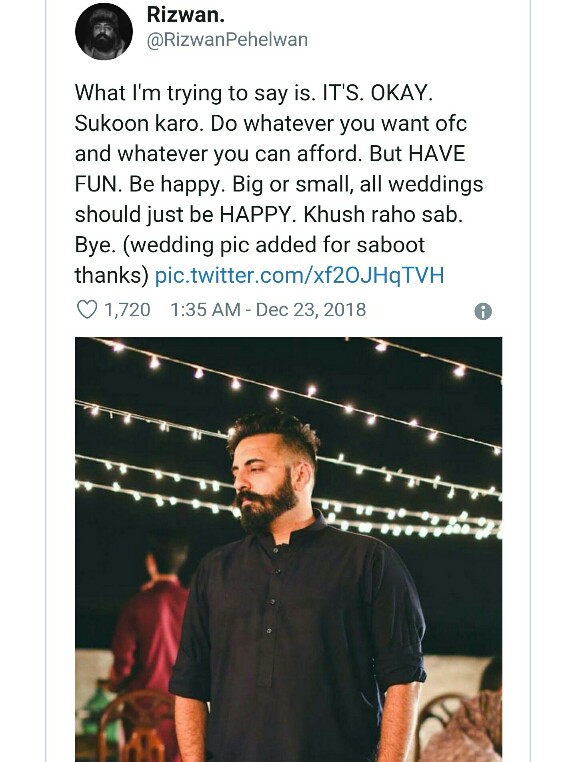 Check out Rizwan's wedding picture: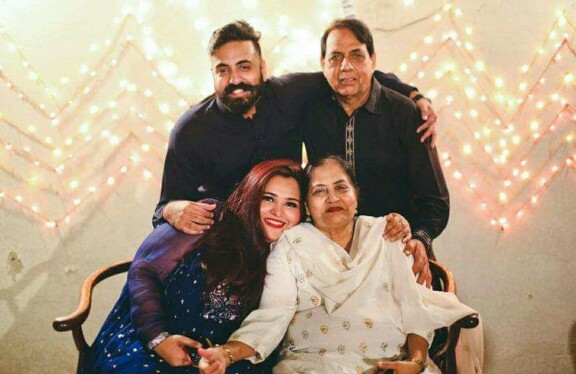 Yes, this is everyone's choice how they want to celebrate their happiness but this story definitely tells us that you do not need to be super extra just to be relevant. Happiness can be celebrated personally too in a beautiful way!