Celebrities appear very different on the outside but when we really get to know them we come across the fact that their lives are very different and they have so much struggles in their personal lives that we can't even begin to imagine. If not in personal lives they come across many emotional things in their professional lives.
Adeel Amjad aka Aadi an actor who started off his TV career with Faisal Qureshi's morning show salam zindagi .Before that he did theater and Radio for quite a long time.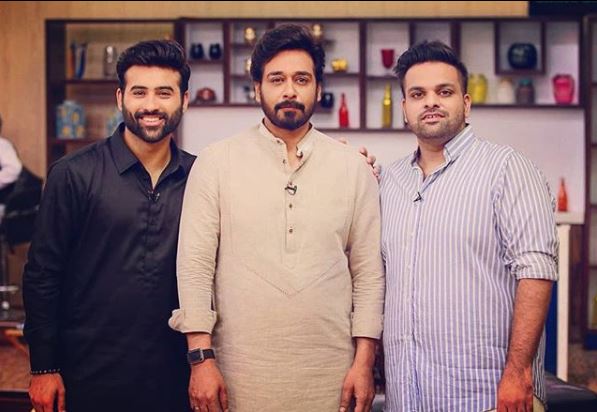 Aadi who is a very bubbly and happy personality, always having fun on the sets due to his witty personality shared that he used to do a radio show some time ago and everyday he used to come home crying because people used to tell him such stories which made him emotional. He shared that once a caller told him that he is blind but is in the need of a job so he asked Aadi if he could help. Aadi took his name and phone number and he used to announce his name and number so as if anyone needed him could hire him. Aadi narrated that after few days, that blind man called and said that he has gotten a job due to him.
No one knows when they would be given the honor of doing good to another.