Working for welfare of the society and often taking initiatives to serve humanity, Aamina Sheikh is now back into the news with her newly launched smartphone application 'You Matter' which has been  launched on November 1st on Google Play Store. This application enables the user to understand the causes of breast cancer in a more easy way and offers a detailed report on how to cure it.
The actress also has joined hands with Shaukat Khanum cancer awareness program and also participated actively as a program ambassador in Lahore, visiting schools and colleges to spread the word.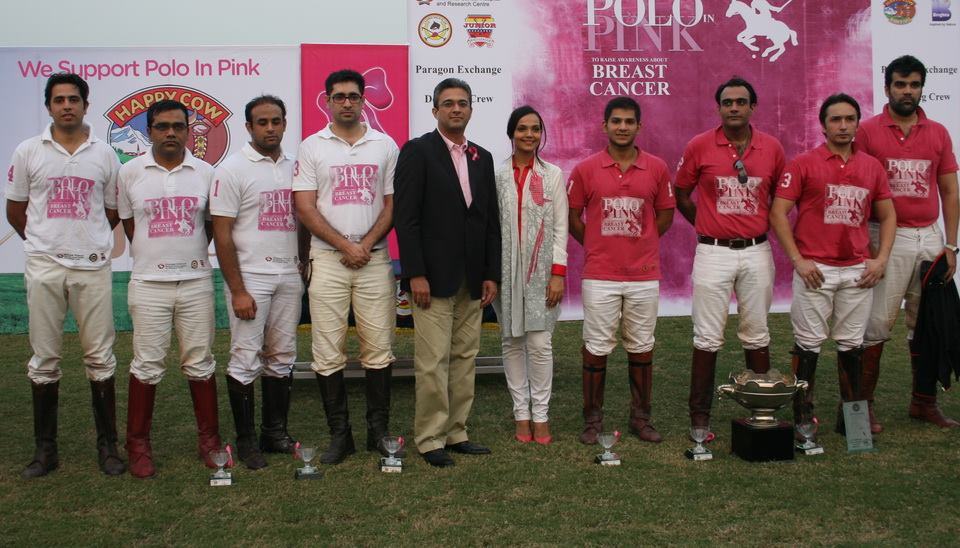 She said that Breast cancer can be cured if it is diagnosed early on. However, it is first important that each woman above 20, should conduct a self-examination to see what is not normal.
Explaining more about her smartphone application, she said:
YouMatter educates us on how to check one's breasts for irregularities while standing, sitting or lying down – even when you are in the shower. When the body is moist, it becomes easier to detect any irregularity. Most importantly, it is mandatory for any girl to examine her breasts five to eight days after her period ends. Once the first stage [of cancer] is over, the patient is in severe danger, as 88% of the cancer is cured in the early stage."
For now, the app only facilitates the users who are English literate but as per her future objectives, the app would soon be uploaded, offering an Urdu version too.
See public service message here:
Due to the odd traditions and the ever-persisting customs been followed in the society we live in, it is a fact that about 80% of women are not in favor of getting their tests  been done to ensure their safety. This is one of the major reasons why the rate of breast cancer is pretty high in Asia and specifically in Pakistan.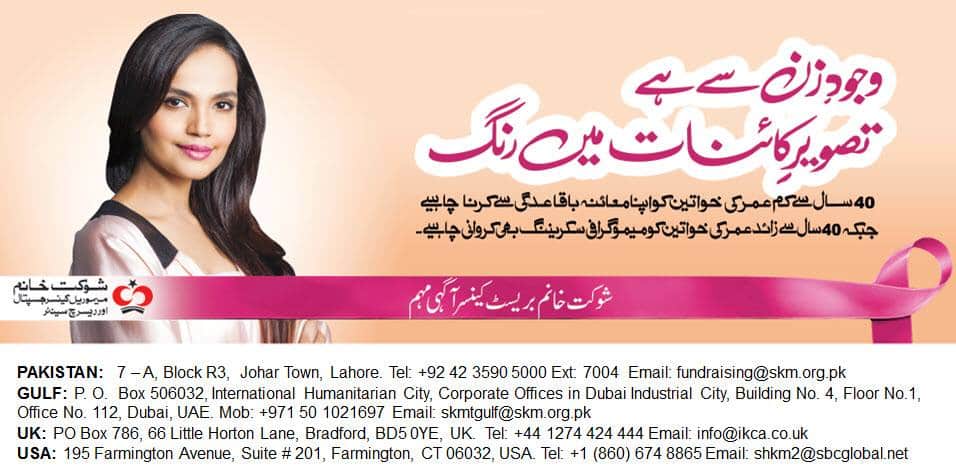 It is a pleasure to see our celebrities working to spread awareness among the people who really love to follow them. It was previously Mahira Khan who was seen as a brand ambassador of Nesvita, asking the women and young ladies to take care of their bones and the rate of calcium in their bodies to avoid Osteoporosis.
We wish Aamina all the very best for her endeavors,
Blessings,
Nida Zaidi