We all know Mehwish Hayat did a film titled Load Wedding last year. The film did well with the audiences but did not collect much at the box office due to uneven screens distribution. Load Wedding touched many social issues but one thing more it did was using Aamir Liaquat as an inspiration for their character Aashiq Rafaqat, the game show host.
Well, Mehwish Hayat is going to get Tamgha e Imtiaz this Pakistan Day and people have had mixed feeling regarding that. Some outlets also showed scepticism on her nomination and she hit back at Siasat.pk for the derogatory accusation that they implied. Mehwish took to Twitter and said that she will sue them if they do not apologize: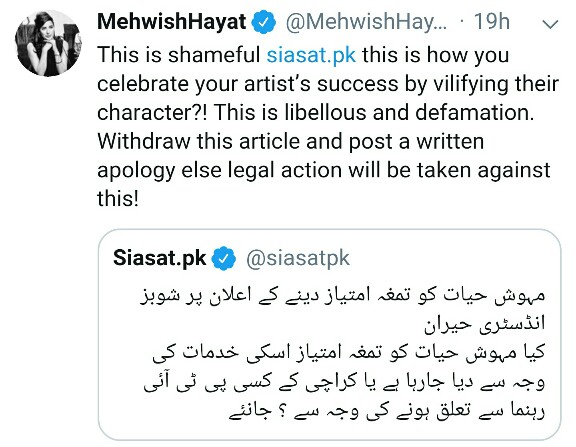 Many celebrities have been backing Mehwish but Aamir Liaquat took the opportunity and called out Mehwish. He said that he should also have sued Mehwish for the way they represented him in her film. This is what he had to say: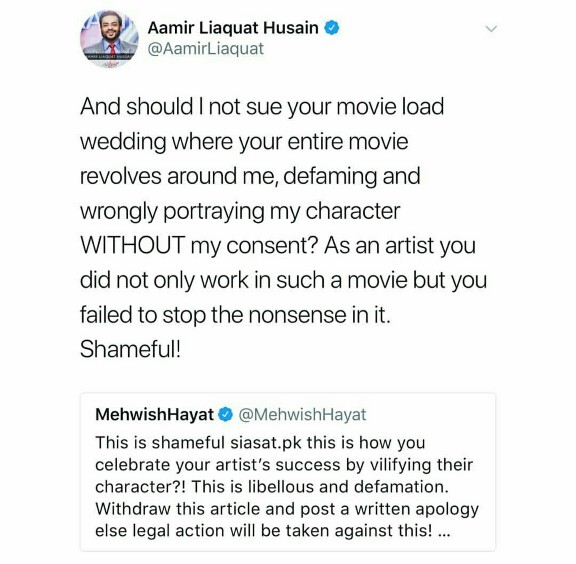 Aamir Liaquat has stated that he was not even asked for his consent. Let's see how this matter resolves!