Mehwish Hayat is being honoured with Tamgha e Imtiaz this year on 23rd March by the President of Pakistan, Dr. Arif Alvi. The news was a delight for many of Mehwish's fans but many people in and out of the industry were showing scepticism on honouring Mehwish with a Civil Award. Many publications were also holding out opinions and things got a bit out of control when Siasat.pk posted an article about Mehwish's award.
Mehwish got really upset as she slammed the publication and askd for a public apology if they do not want any legal action taken against them. Mehwish took to Twitter to share her views on the situation: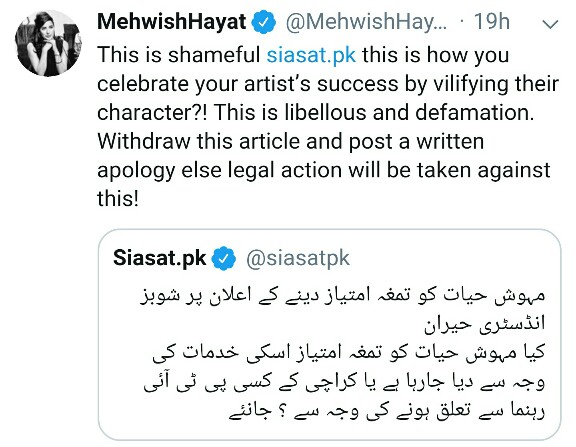 Mahira Khan also jumped in and congratulated Mehwish while she also reiterated Mehwish's point on her Twitter account. Check out: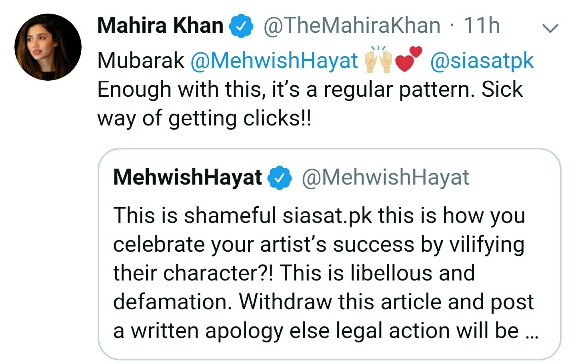 Mehwish Hayat will be awarded Tamgha e Imtiaz on Pakistan Day and has been gaining support and criticism from all around.