In a very sad, shocking and an unbelievable incident today, Dr Aamir Liaquat Hussain passed away. The host was found dead in his room. Dr Aamir Liaquat Hussain was shifted to hospital in deceased condition. According to his servant, he was not feeling well last night but he refused to go to the hospital.
The 49 years old host was living his life alone in his home. The host and anchor was also dealing with a lot of social media scrutiny and other social pressures.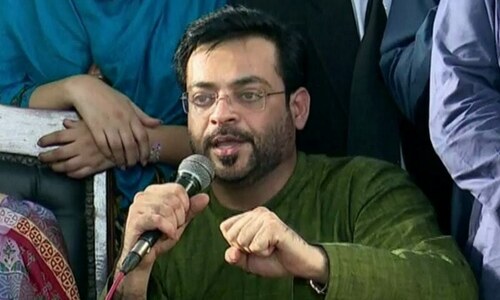 Dr Aamir Liaquat Hussain was sad over the haters and trollers and those who didn't render their help towards him. Often times, he hinted about his death too, he gave messages to friends and family to come over and meet him. He posted a last video message on his Instagram in which he conveyed his painful message to the people who used to criticize him and hate him.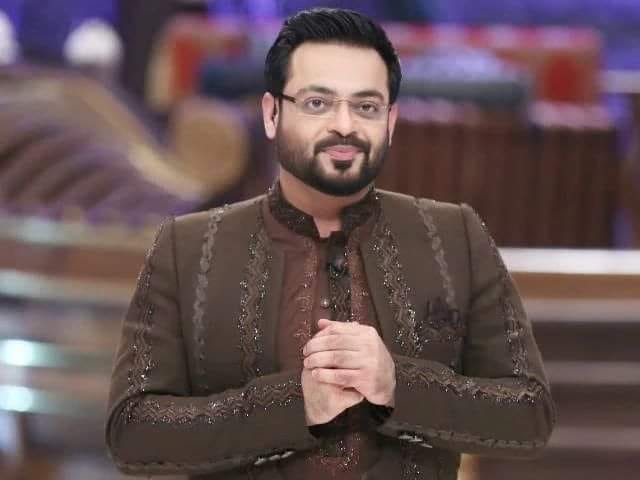 The videos words gave a few meaningful messages to the people who hated him, he said, "The glorious haters, why are you jealous of me, you are jealous and yet you talk about me". He said that why the people who are victorious & glorious are jealous of him, "not a guide neither a big name, why the people of glory, are jealous of me", said Dr Aamir. The video was compiled with different happy pictures of Dr Aamir Liaquat Hussain. Here is the video.

A few snaps from his video.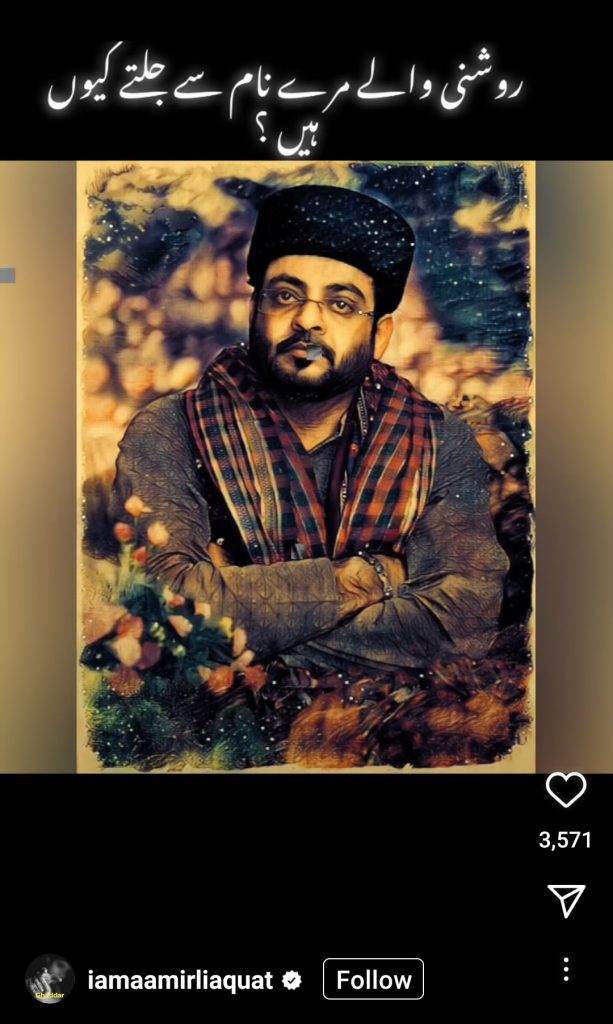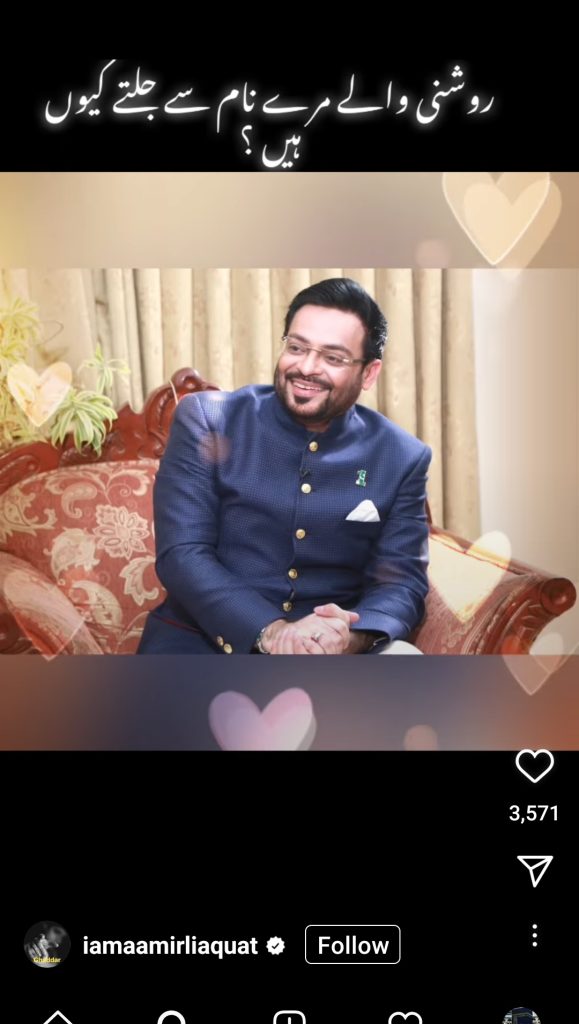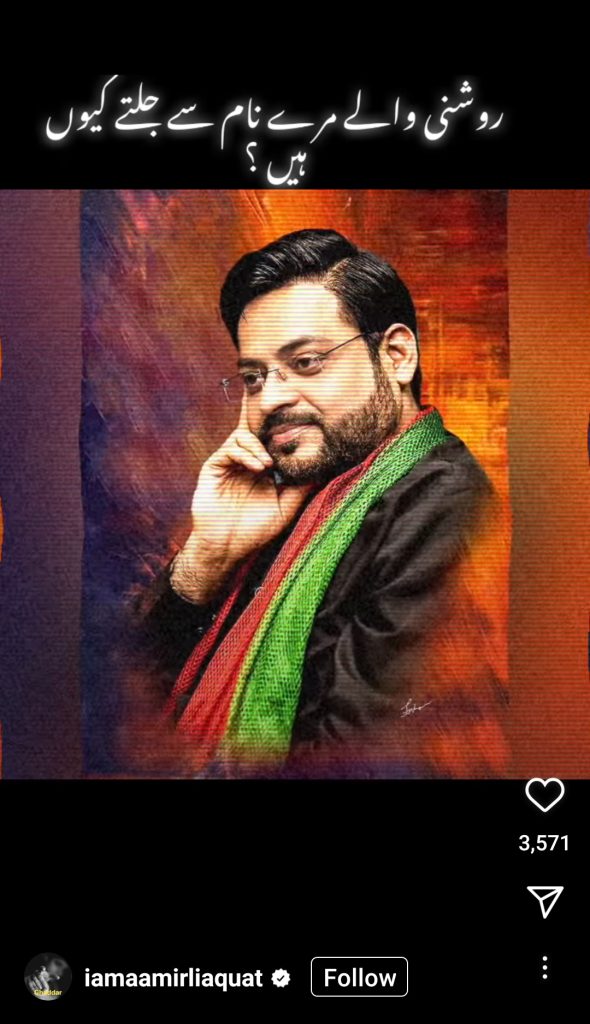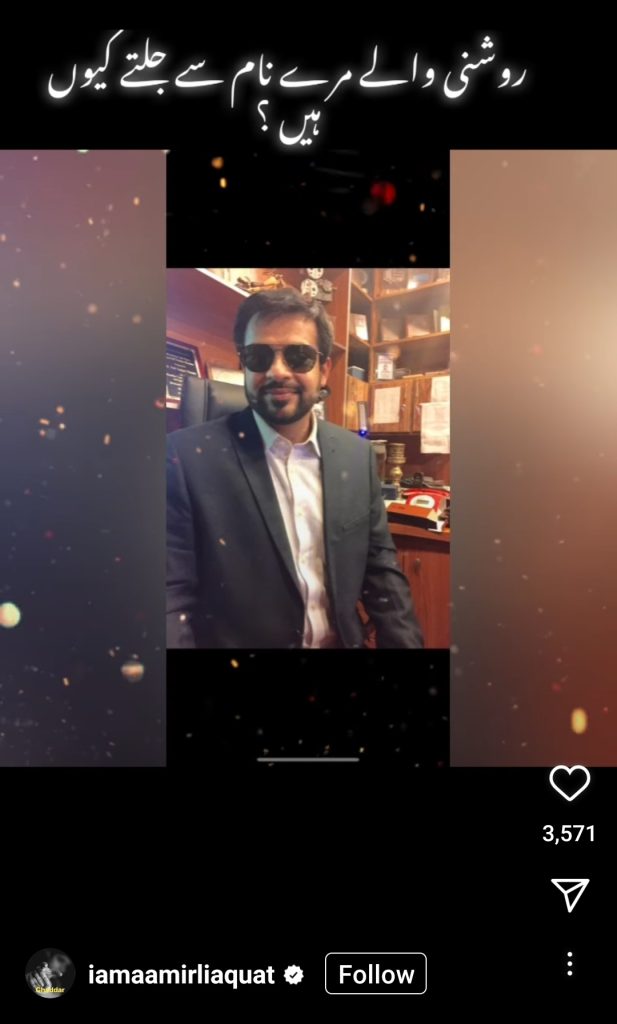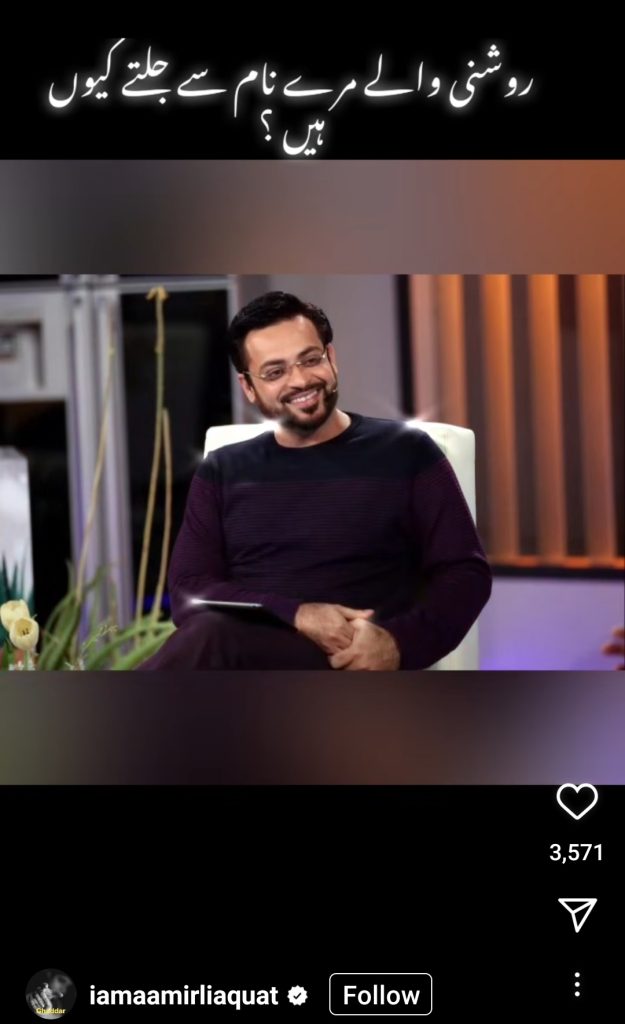 He also hinted about his death in one of his last tweet when he wrote that he will also go (die) like many others. A lot of his friends from media also tried to contact him when they heard about his scandals and mental condition. Journalist Ihtisham has also shared his last chat with Dr Aamir Liaquat. Another journalist friend was trying to contact him and shared his latest chat with host. Here are tweets.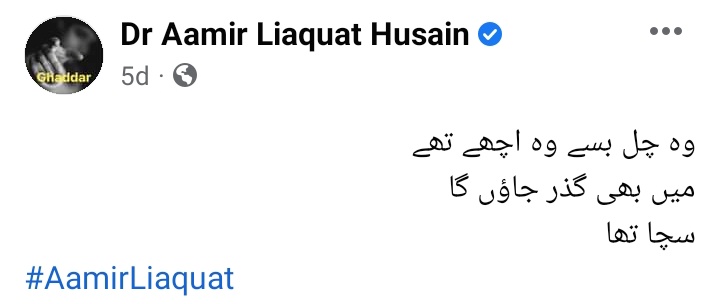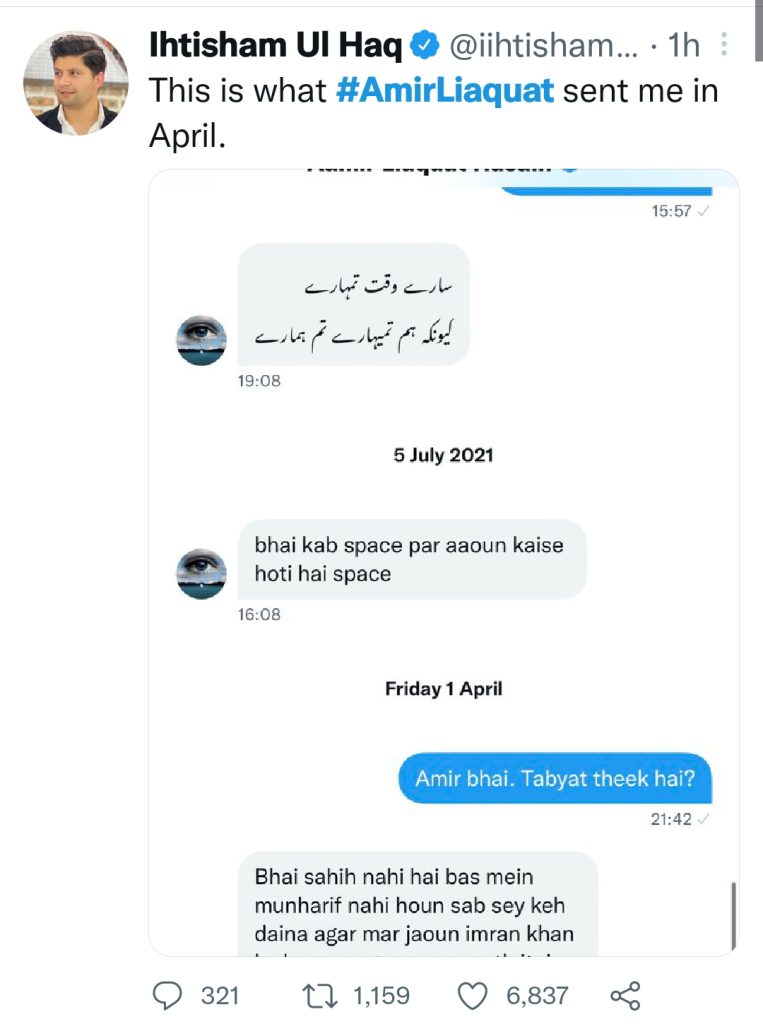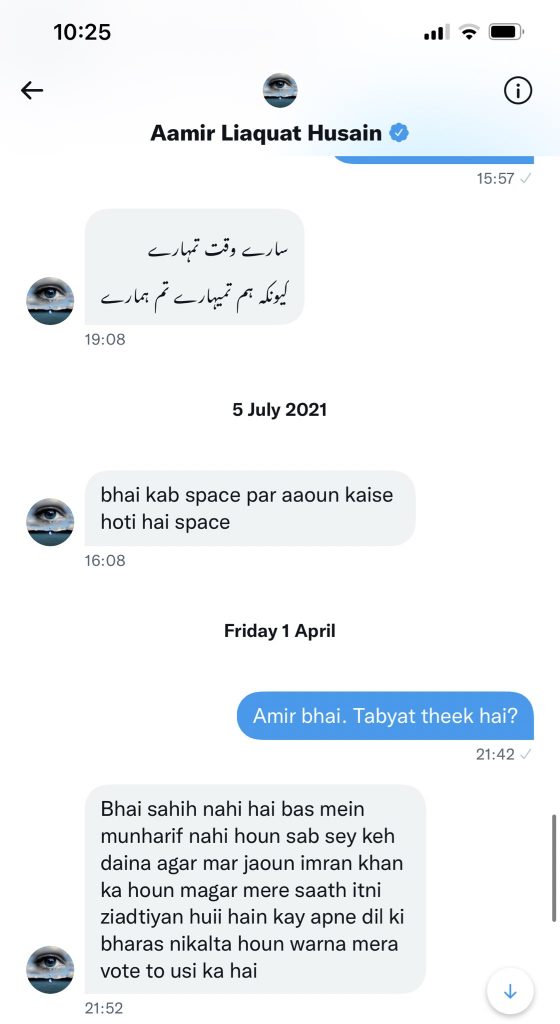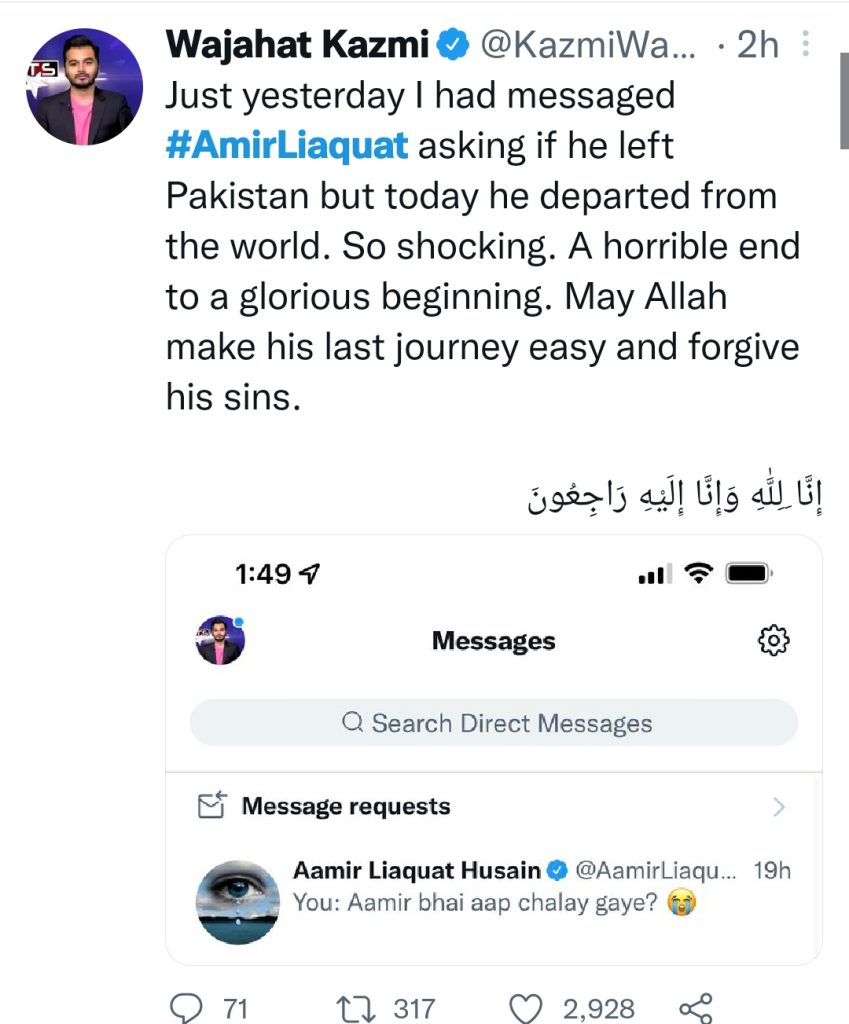 Host Mathira always lauded her unprecedented support to the host and fought for him on social media. She also shared her chat with him.