The year 2018 is the year of celebrity marriages. Celebrities all over the world got married and we saw some really high profile weddings with Priyanka and Nick Jonas, Deepika Padukone and Ranveer Singh, Prince Harry and Meghan Markle and here in Pakistan Feroze Khan and Alizey Feroze, Aiman Khan and Muneeb Butt but the wedding that shocked everyone was Aamir Liaquat's second marriage to Syeda Tuba Anwar. The news broke out when he mentioned his marriage in his general elections nomination papers. Recently, the couple had their Walima and have been showing up at many shows.
Aamir Liaquat's first family, especially his daughter Dua has not shied away from expressing her grief in the situation and how she felt when Aamir married again. She has said this before too but this time Dua has clarified a lot of stuff. She posted the definition of the homewrecker and well, everyone knows whom she is talking about: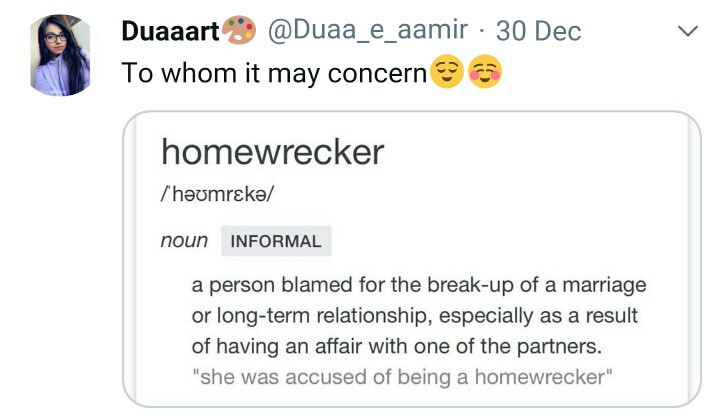 She called the ones targeting them bitter too:

Dua didn't forget to thank her mother Syeda Bushra Aamir for all the love and effort she has put in Dua and her brother's upbringing: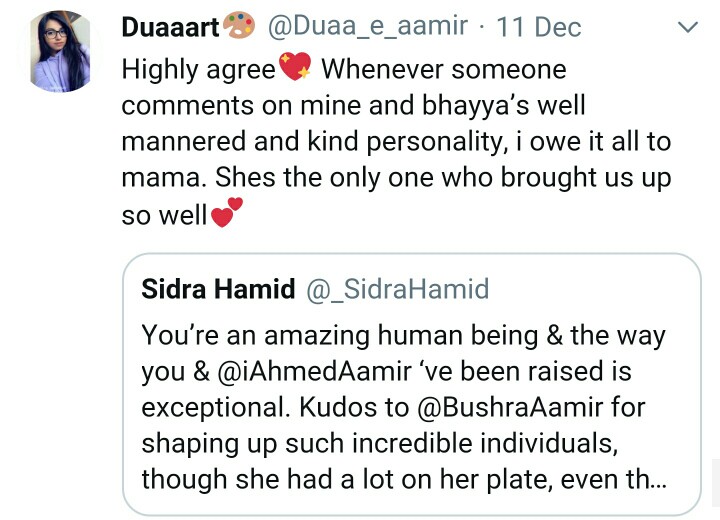 Recently Aamir Liaquat blamed on Sanam Baloch's show that the words his children are using are not theirs. He implied that his first wife has turned the kids against him. Dua, however, has clarified that she is mature enough to have her own opinions:

Dua also expressed how she feels about the passing year in her new year's message: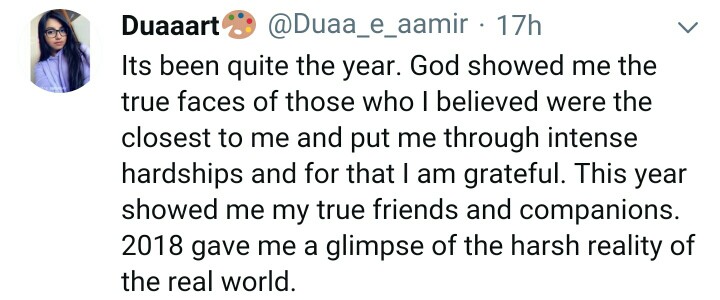 Well, we hope this year brings peace to Dua and Aamir's family and may they live in happiness again and make peace with their battles!