Aamir Liaqut Hussain is vice president of Geo Television networks. As per Geo TV and Aamir Liaqut they are pioneers when it comes to special transmission on sacred religious events like Shab-e-Miraj, Shab-e-Barat and Lail-tul-Qadar.
This year Shab-e-Miraj is coming on night of 26th May 2014. Geo TV and Aamir Liaqut are coming up with special transmission on this occasion. Daily Jang  has published an appeal for cable operators by Aamir Liaqut, which is also posted here.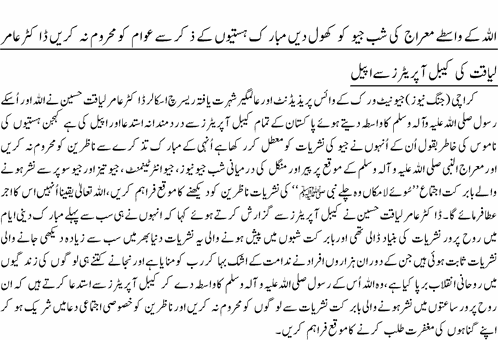 It must be kept in mind that in some areas of country cable operators have stopped the transmission of Geo News and Geo Entertainment.
Rashid Nazir Ali