We all have heard about singers like Fawad Khan, Ali Zafar, Komal Rizvi, Bilal Khan, and Junaid Khan who turned into actors. It is an old trend for singers to try their luck in acting and surprisingly, they turn out to be more popular actors than singers. However, the new trend is of "Actors turning into singers"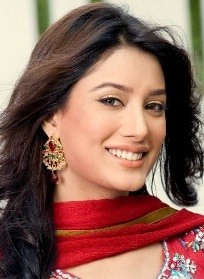 At the top of my list is Mehwish Hayat. The model turned actor who has been seen in many hit shows like Thori Si Wafa Chahiye and Mere Kaatil Mere Dildaar. It came as a huge surprise to everyone when she sang the song 'Pani Barsa Hai' in her recent hit show aired on Geo TV, Manjali. Then we saw her singing the title song of the show 'Meri Behn Maya' which was a very catchy song and then came the melodious title song of Talkhiyan. Talkhiyan's title song is one of the best I have heard. Her voice gave life and soul to the song. And recently she gave another hit title song of the show 'Mirat ul Uroos' which airs on Geo TV and Mehwish Hayat is also part of the cast. She has proved that she is not only a very good actress but also a very good singer. Her versatility has left everyone in awe of her. I hope her singing career flourishes just as her acting career. Good luck to her!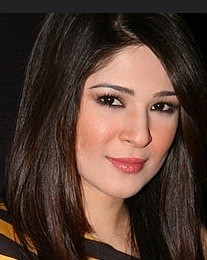 The second person in my list is Ayesha Omer. She is a model, VJ, host, actor and now has turned into a singer. She is known for her famous character of Khubsurat in the comedy play 'Bulbulay' which is liked by masses all over the country and abroad. She is another actor who turned into a singer. She always had a beautiful voice but it was not known to many people that she is a trained singer.
She sang the beautiful song Khamoshi which was later used for the OST of the drama Manjali. There was also a video made of this song which featured Ayesha Omer herself. Her voice makes one spell bound and her tone and pitch is just perfect! She is a formally trained classical singer and was also fond of performing arts and always had the desire to sing which no one took seriously until she decided to try her luck in singing. She started performing with underground rock bands like Mind Riot and The Cell, and with the NCA music society later in her life. She acquired fame with two of her hit singles, Aao and Koi To Ho. Another one of her famous song is Mun Chala Hai.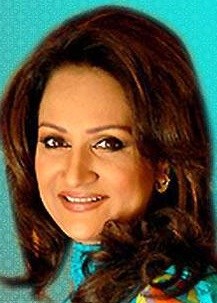 The third person in my list is Bushra Ansari. She is not only a very good actor but also an excellent host and writer. The plays written by her like Dil hai Chota Sa had become very popular. Her show Brunch with Bushra was one of the best shows on air at that time. She always had the passion to sing and she has been seen singing on various occasions. She was often seen singing in her show 'Brunch with Bushra.' She has a beautiful voice which everyone admired and praised. She always preferred to sing old songs and has sung the famous song 'Kuch Dil Ne Kaha' which was originally sung by the Indian legend Lata Mageskar. This song was the OST of the drama Kuch Dil Ne Kaha which was written by Bushra herself. She never had the desire to sing an original or official song but she finally sang the official OST of the show' Dil To Bhatkay Ga' We hope to hear more songs sung by her in the future!
Mariam Shafiq.