Acting is no easy feat. It is the kind of job that demands and requires a whole other level of skill and craftsmanship from an actor. Even though some actors are gifted, there are also such actors who learn on the job because acting itself is an institute. Those actors who strive hard to learn and improve then become powerful performers and they then leave an impact on the viewers who tune to their dramas.
Our drama industry is dynamic and ever changing therefore it is very easy for an actor to be forgotten but then, over the years we have seen such actors and actresses who have stayed true to their craft and have finally made a mark in the industry. For an actor, everything else is secondary but what is the most important aspect is their prowess in playing with the camera, owning it and conveying everything that a character goes through and all that happens when the actor learns how to act.
This list is dedicated to all those actors who have proved their mettle over the period of time and have left the viewers awe-inspired by their great acting skills. These are those actors who actually entice the viewers to look forward to their future projects. So, the actors who have proved their mettle are:
Imran Ashraf
Imran Ashraf made his presence felt in drama serial Dillagi and there was no turning back for him after that. He has always impressed the viewers with his versatility and sheer brilliance as a performer. The honesty and dedication with which Imran Ashraf has worked over the years and the kind of projects he has chosen to be a part of make him a suitable candidate for this list. Recently, his mind-blowing performances in Alif Allah aur Insan and Ranjha Ranjha Kardi won him an unprecedented fan following as well as recognition. Bhola's character in particular has given Imran Ashraf a new identity as a performer who can translate the most challenging characters almost effortlessly on screen. Imran Ashraf is here to stay and he has tons to offer, he surely has proven himself as a brilliant performer not once but over and over again.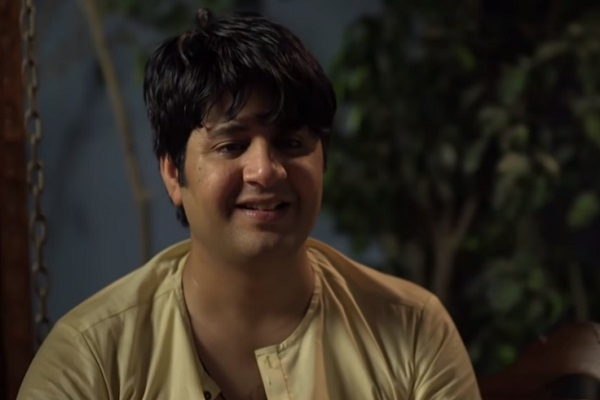 Sanam Chauhdry
Sanam Chauhdry is a gifted actor. It won't be wrong to say that she is the find of our drama industry because Sanam's grip on acting and her finesse in portraying her characters is commendable. Sanam Chauhdry has proven her versatility over the years and she is one of those very few actors who not only experiment but also bring something new to the table. In the recent years, Sanam Chauhdry has given a lot of varied and memorable performances and she is the kind of actress who can carry the entire drama on her shoulders. Sanam Chauhdry's recent Ghar Titli Ka Par garnered popularity slowly because of her portrayal of Anji. She then appeared in a totally different role in drama Haiwan impressing everyone with her flawless performance and is now doing wonders in currently airing Hum TV drama Meer Abru.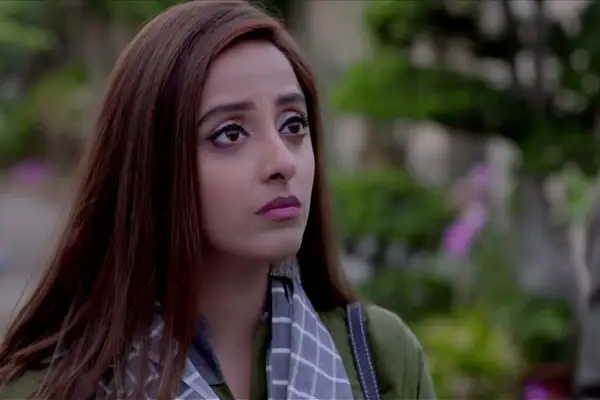 Iqra Aziz
Iqra Aziz has come a long way, Ranjha Ranjha Kardi has been a game changer for her since she got a chance to showcase her talent as a powerful performer in the play. Iqra Aziz has always done justice to the characters she has played but Noori has to be the most challenging character she has played till date yet she never ceases to impress the viewers. Even though this character has its due share of weaknesses, Iqra Aziz has owned it right from the get-go, impressing the viewers every step of the way. With some big hits and phenomenal performances to her credit, Iqra Aziz is the most sought after female actress right now and definitely someone who deserves to be in this list.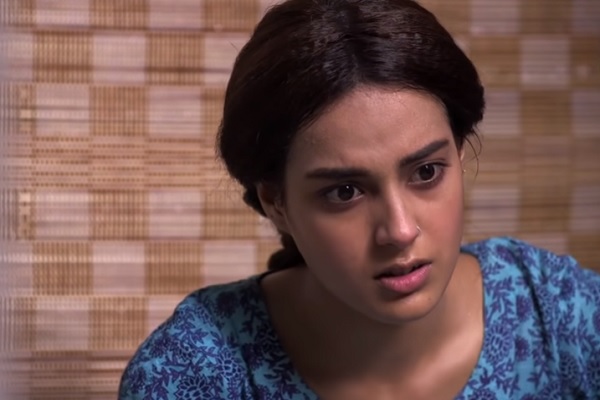 Hira Mani
Hira Mani has proved her acting prowess right from her very first project but as the time has passed by, she has only improved and amazed the viewers with her spellbinding performances. Hira Mani has that star quality because of which she can be the front runner and lead the drama. Hira Mani was impressive in her first quality drama Preet Na Kariyo Koi and in her recent blockbuster Do Bol she once again showed what she is made of. Hira Mani has been a part of some amazing dramas, she has always picked up different and challenging roles and has always done justice to them all. We are keen to see what her next project would be.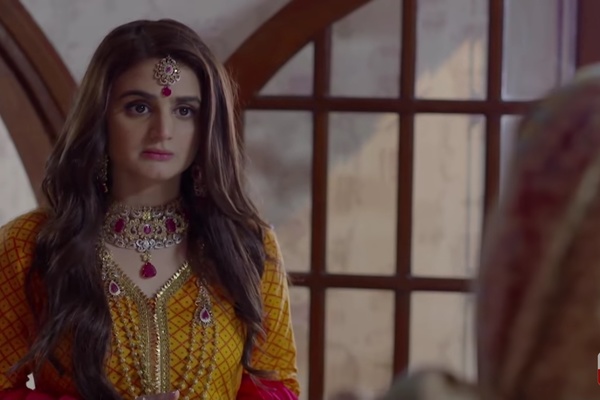 Affan Waheed
Affan Waheed has been a part of the industry from quite some while now but he has slowly and steadily paved his path to success. Affan Waheed has been a part of some amazing dramas and has consistently performed brilliantly. Affan Waheed's recent block buster Do Bol gave him a chance to showcase his talent by portraying such a complex character which Affan did justice to. We are sure that after this drama, Affan Waheed will go places and the drama buffs will be looking forward to see what he is going to bring to the table next. Affan Waheed has really showed his talent over the years and proved that he is a brilliant performer and actor.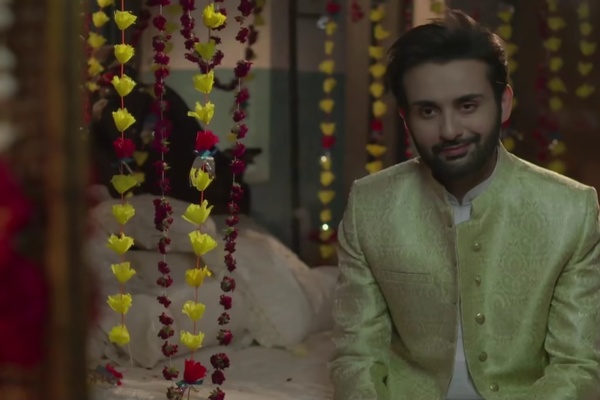 Hania Aamir
Hania Aamir has a definite screen presence which makes her the main attraction in every project she has ever been a part of. Starting from her very first appearance on the big screen to all the times she has mesmerized the viewers with her performances on television – Hania Aamir has always delivered. Hania Aamir is also one of those few actresses who can make you relate and connect to even the most negative characters by presenting the biggest shortcoming in these characters as human flaws. Her performances in Titli and Anaa prove just that. Hania Aamir is another actor whose acting is always effortless.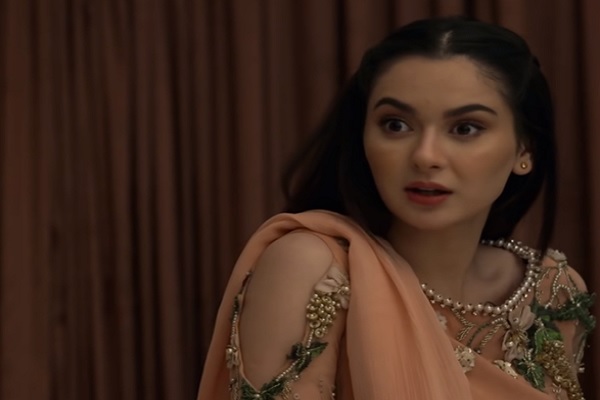 Sajal Ali
Sajal Ali has garnered a lot of experience over the years and she is a talented actor in literal sense. The way Sajal Ali plays with the camera and breathes life into her characters sets her apart. Watching Sajal Ali on screen is nothing short of a treat because she has so much to offer in terms of acting, expressions and performance. Sajal Ali also does not shy away from taking up different and challenging roles. Over the years she has given us some amazing dramas and unforgettable characters. Sajal Ali is the only actor who has made Aangan worthwhile with her excellent portrayal of a layered character of Chammi.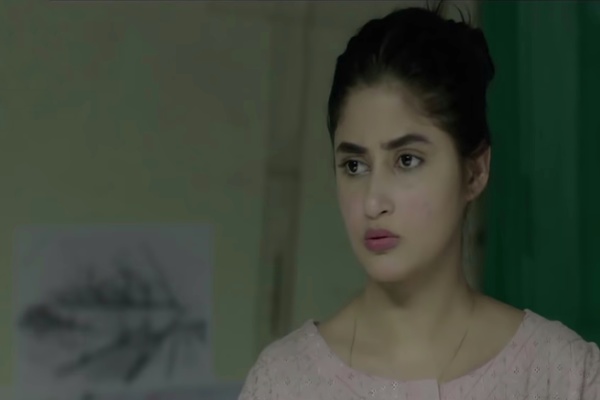 Sami Khan
Sami Khan is another serious performer who has done all kinds of roles in his long career as an actor. He has always outshone in every single character he ever opted to play whether that character was black, white or grey. Sami Khan excels in bringing out the best and the worst in his characters. One of the biggest reasons why Sami Khan has proven himself as an intelligent actor is that he always underplays his characters with finesse and emotes so well on screen. Sami Khan's acting in Aisi Hei Tanhai, Khudgarz, Woh Mera Dil Tha and Inkaar are the reason why we are fully convinced that he is here to stay. He shares amazing on-screen chemistry with all his co-stars which gives him that extra edge. An actor who always impresses the viewers and manages to steal the show even when he is working with some of the most talented people in the industry, Sami Khan is truly gifted in more ways than one.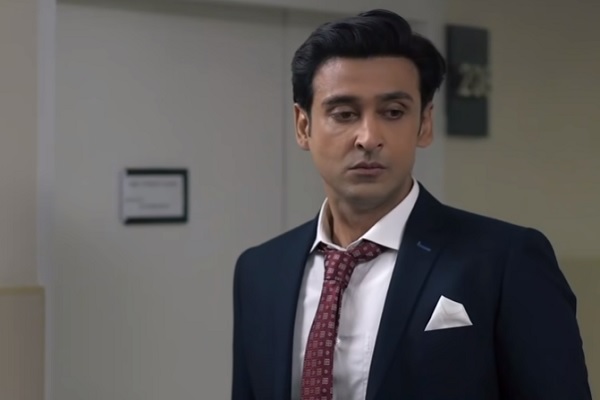 Ushna Shah
Ushna Shah has been a part of the industry for quite a while now and it is really impressive to see how far along she has come in terms of acting. Initially, Ushna Shah really struggled but as thr time went by, she really worked hard on herself and was on the road to success because she tackled her weaknesses as an actor and improved her acting a great deal. The turning point of Ushna Shah's career was her phenomenal performance in Alif Allah Aur Insaan where she played the role of Raani whose life turns out to be quite a roller coaster ride. After that Ushna Shah gave a stellar performance in Lashkara. Even though the drama Balaa was a quite a drag and very much negative, but Ushna Shah stayed true to the character and performed it brilliantly by making everyone hate the character of Nigar. Ushna Shah has to be one of those actors who have only improved for the better and has showcased such acting that no one knew she had it in her.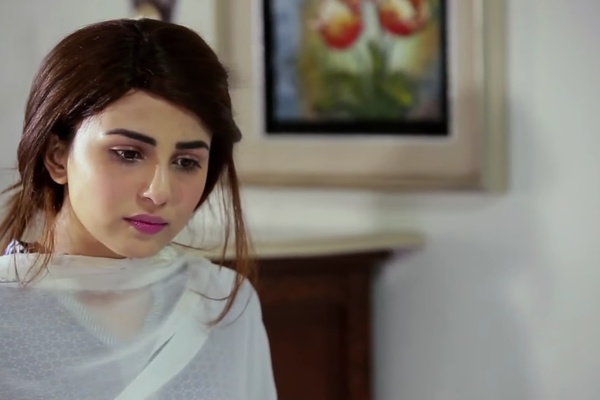 Zahid Ahmed
Zahid Ahmed has garnered a lot of popularity over the years and for all the right reasons. Zahid Ahmad's grip on acting and his unique voice has played to his advantage. Zahid Ahmed is the kind if actor who believes in experimenting and always gives his fans something new to enjoy. Zahid Ahmed has, over the years, proved himself by giving one amazing performance after another. Zahid Ahmed's recent hit Visaal showed what an amazing actor he is and that he can also give a comic touch to his characters without going over board. Zahid Ahmed is the kind of actor who always delivers and does not leave his fans disappointed.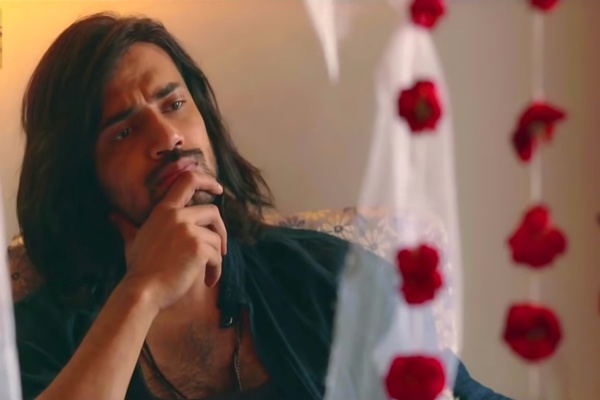 Mohsin Abbas Haider
Mohsin Abbas Haider takes acting very seriously which is why each one of his portrayals have been as realistic as possible. He is another actor for whom the performance comes before everything else whether it is glamour or the choice of characters he is playing. He has given some of the most outstanding performances in the recent past which had a captivating affect on the viewers. Mohsin Abbas Haider can easily be termed as the king of expressions since he pays great attention to detail. He also makes sure that he looks the role apart from translating the mannerism of his characters flawlessly on screen.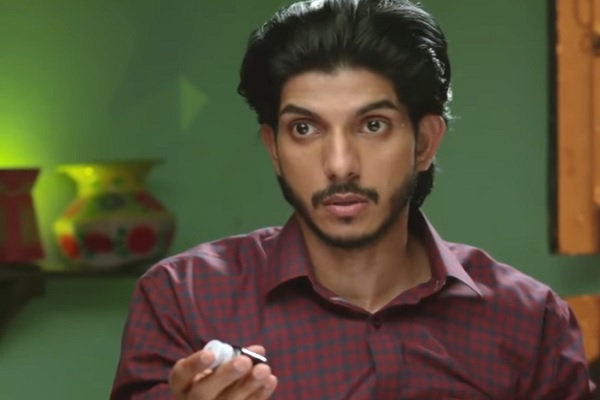 Madiha Imam
Madiha Imam is an absolute delight to watch on screen since not only is her portrayal of every character she plays perfect but her presence is pleasing to the eyes as well. Although Madiha Imam has not experimented like some of the other actors in this list but she has always given every character her best. Like Sami Khan, she too is one of those few actors who share great on-screen chemistry with all their co-stars. Madiha Imam never fails to impress and makes the viewers look forward to her scenes.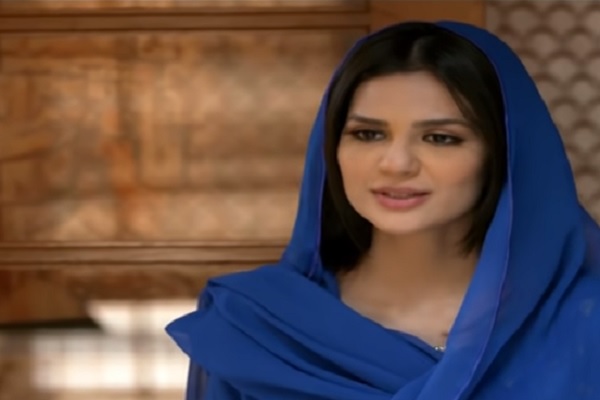 Yumna Zaidi
So young yet so immensely talented and wise as well. Yumna Zaidi is one of those very few good young female actors who choose their projects so carefully. She is well known not only for her natural acting but she is also highly respected by the drama watching audience because almost every drama she has been a part of lately and even in the past has provided quality entertainment. Yumna Zaidi lives and breathes the roles she plays, the fact that these portrayals come naturally to her is always evident from her performances. From Guzarish to Inkaar, the list of the memorable performances given by Yumna Zaidi is long. Yumna Zaidi has surely proven that for her convincing portrayals come before everything else. An actress who refused to let glamour and commercialism be the first priority for her, this list would be incomplete without Yumna Zaidi.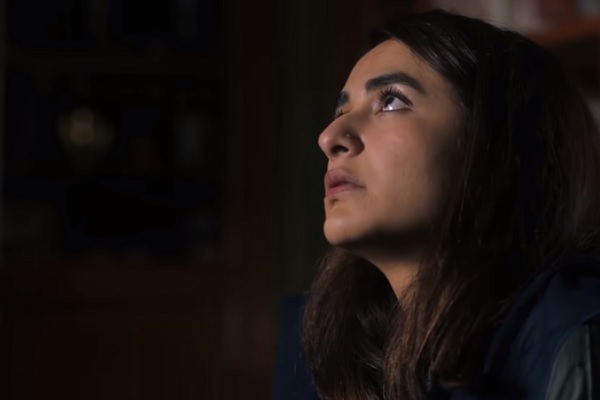 Ramsha Khan
Ramsha Khan is comparatively new in the list of actors that have been mentioned but it is a fact that she really has proved her acting skills in such a short span of time. Ramsha Khan has a strong screen presence and her effortlessness in emoting and acting makes her a very strong actor. Ramsha Khan's recent dramas Khud Parast and Kaisa Hai Naseeban allowed her to showcase her talent and she was beyond impressive. Ramsha Khan has it in her that she can also do justice to non-commercial dramas and we hope she explores that genre as well.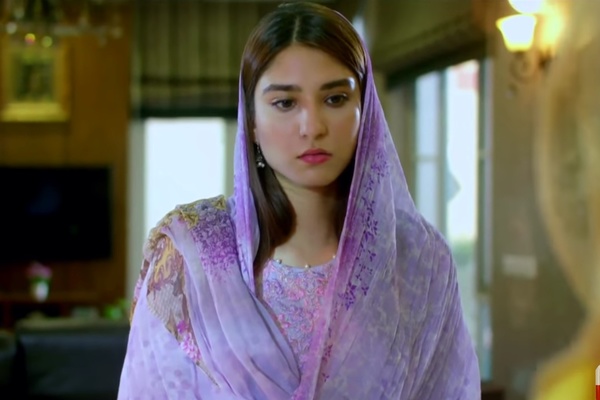 Shehzad Sheikh
Shehzad Sheikh has been one of those actors who learned the craft on job and that it why we can see a considerable difference in his acting from before. Shehzad Sheikh has definitely remained consistent in his on-screen appearances but he does tend to stick to certain kind of roles. Since Shehzad Sheikh has really started giving brilliant performances, it would be interesting to see him trying different and challenging roles even more.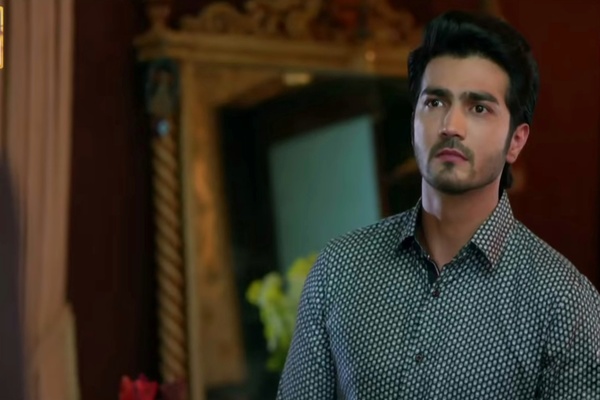 Do share your views about the actors in the list and don't forget to add more names.