There is no doubt that are Entertainment Industry is pooled with immense talent and dynamic ranges. Our artists are not only talented but they work so hard in their respective fields that they have recognised themselves globally. Same goes to our drama industry it is filled up with lots of talented actors and actresses, their determination and hard work had converted this small screen into big screen. Our dramas are now worldwide popular, they are in huge demand in all over the world making a particular image of Pakistan. The talent is still pouring in our drama industry for example: Sana Javed, Mansha Pasha and Hamza abbasi etc.
Now first come to the meaning of this word talented, what do you mean by talented actors/actresses? why audience call a particular actor or actress talented? For me a talented actor/actress is a person who can show dynamic ranges in his/her skills and who can provide variety in his/her role in a perfect manner. Actors or actresses who can do one type of role perfectly are known as specialised as they have done same kind of roles in past. However because of performing same kind of role with such skills and experience they become victim of Type casting. Type Casting means they are mostly offered each time with same types of role. I will not call this a good thing but a waste of talent due to this many artist fails to exploit their talent and sadly this is happening in our dramas as well. When directors know that this actor or actress can perform this type of role perfectly they cast them again and again in a same type of role nonetheless there is saying in Urdu that "TAALI AIK HATH SE NAHI BAJTI" our actors and actresses also love to perform these kind of roles again and again because they find it easy to perform.
Here is a list of some actors/actresses that I have noticed have become a victim of type casting:-
1. Ayeza Khan: She is on top in my list and not only in my list but I might say in others list too. Well she is my favourite actress not only because she is beautiful but she is a good actress as well. In fact after watching "Pyaray Afzal" and "Ghalti se mistake hogai" I came to know that she can perform comedy roles very well and in drama "AKS" I really liked her villain type role. However the reality is she is the biggest victim of type casting and no one had performed so many roles of so called "roti dhoti aurat" which Ayeza had performed. Just because she is so good in this all directors are utilizing her intensively and I also felt that she loves to do these kind of roles.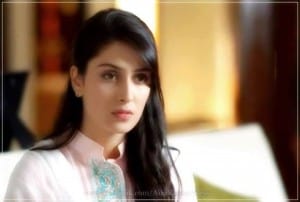 2. Ahsan Khan: Again not in my eye but in other people eyes too he is the only sweet man of drama Industry. No difference between Ayeza and him, in his every drama all problems came in his way and instead of fighting like a man he started to react like a woman who don't know what to do. I only like his two characters one in "Dastaan" and one in "Paani Jesa Pyar" and honestly speaking he is flawless in these roles but I don't understand why directors are not giving him different roles. I bet he can do villain type roles as well Ahsan is a talented actor but now he has become a victim of type casting.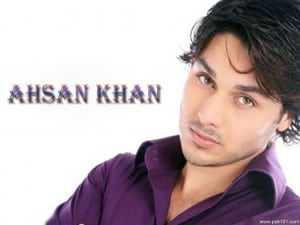 3. Faisal Qureshi: When was the last time does anybody seen him in a comedy role well I guess after a soap "Kis din mera viyah hoega" he hasn't done a funny character please correct me if I am wrong. He is truly a versatile actor how can I forget "BOOTA FROM TOBA TEK SINGH" despite being so young in age I use to watch this drama and now I become bored by watching his constant serious face. Well I would say the only man who cry more than a woman. Starting from "Meri Zaaat Zara-e-Benishan" he is still performing same kind of role most recent is "Adhori Aurat" and still he gets award now how cool is that, someone please show me a wall so that I can bang my head.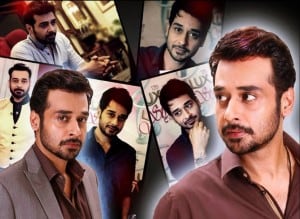 4. Ismat Zaidi: If you want to call her a sweetest mother in dramas then please call her loudly I won't stop you. Ismat Zaidi is a mature and senior actress and I always admire her acting but seriously if GOD has made her sweet by face that doesn't mean that directors will cast her in same kind of role every time. In every drama she becomes the sweetest mother who talks with such humbleness that next person will begin to shy. Well I cannot say much about her because probably this is the only role that suits her I guess but still she is a victim of type casting.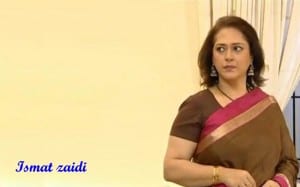 5. Maya Ali: She is the bubbly character of drama Industry at first I thought that she is the perfect variation in Industry where actors are becoming victims of type casting. Her first three projects are really great. She had performed the character of Cinderella absolutely brilliantly and in Aunn Zara she was simply stunning I think no one had played the role of a bubbly yet responsible wife and a tomboyish type of girl but I guess Haisaam Hussain is only the one who had made Maya to perform these characters in an impeccable manner. After opting out from Haissam Hussain's direction Maya is still performing a tomboyish roles in her current two dramas, a girl who is stubborn and outspoken and careless. Seriously now I am also getting bored by watching her is same role and I expect her to do some serious or sweet roles in future. Maya is now also a victim of type casting
.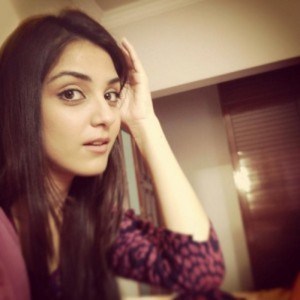 6. Mahira Khan: The most "MAZLOOM LARKI" of the Industry however from the face she don't look alike. Whether in drama "Neeyat", "Humsafar" or "Shehr-e-zaat" or even in film "BOL" no actress had cried a lot in comparison with her, everything wrong happens to her and she always faces deceptiveness and bears atrocities. While watching drama Humsafar each time she appeared in the scene I use to prepare myself for weeping. If you ask me what other role she can perform best then I will say villain type roles like Sanam Saeed had performed in drama "Kudurat". Hoping to see her in different role in Project "Bin Roye Aansu".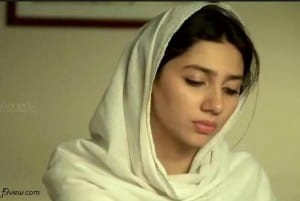 7. Sanam Jung: Ok well she had only done two projects, one is currently ON-AIR I may be wrong about her but I had a feeling that she is becoming a victim of type casting as well. In her two projects she has played the role of most Innocent girl on earth who knows nothing about the cunningness of this society. Someone tell directors please that if a girl is innocent by face that doesn't mean that she has to perform same role each time. Sanam Jung can do comedy roles very well but Sanam Jung is overrated because of her face she needs to groom her acting skills sometimes she lacks in expressions.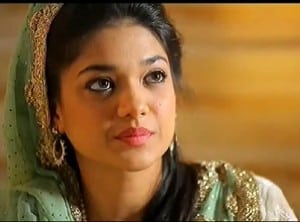 8. Sami Khan: His roles are also similar to Ahsan Khan. He always appear in sad roles and with a constant grim face. Although I have watched 2 or 3 dramas of Sami Khan but I have found him performing the sad type of roles which can be easily relate to the roles that Ahsan Khan mostly perform. Despite having a charming personality and good looks this is the main reason why some people don't like him. He is also in the list of victims of type casting.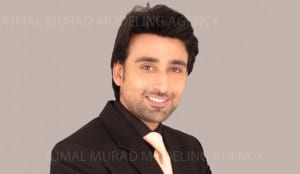 Thus these are the only name which is currently on my mind, if you have any then please provide with some related dramas.