Yesterday a video of actress Uzma Khan being thrashed by a woman and her guards went viral. Uzma and her sister Huma were seen beaten black and blue and their house absolutely destroyed and claimed that the woman's guards and she had not only beaten them but also thrown kerosene oil on them.
Uzma then released a public statement that said she was now ready to face everything to redeem herself as she would now get into a tussle with the most powerful families in Pakistan.
PG-18: Not For Kids Abusive Language:
Uzma Khan, Usman Malik and Amina Khan Incident Video.#ٹھیکےدار_کی_بیٹی #UzmanKhan#UsmanMalik#MalikRiaz pic.twitter.com/tynegBnS04

— Siasi King (@KingSiasi) May 27, 2020
As per Uzma's claims the woman was Malik Riaz's daughter and Usman was his son in law and that she had not only maligned her but also threatened to kill her since the past 3 days.
This is my official statement – Remember your gunmen pointed their guns towards two orphans and sexually harassed. We might be weak but now we have faith in Allah and people of Pakistan. I request you to share my statement and standby me in my difficult times. #uzmakhan pic.twitter.com/0QNgBUlTRb

— Uzma Khan (@uzmaaaK) May 27, 2020
Uzma Khan then also went on record to say that she had been friends with Usman since two years and he had come to her house to greet her after she got up from aitekaaf in Ramzan.
"His wife barged into my house and started destroying everything. She instructed her guards to assault me and my sister and touch us inappropriately, said Uzma in another video that has gone viral since.
In the video Uzma also stated that Usman had been the Malik Riaz's sister in law's son and that he was being protected by the authorities while nobody did anything against it. She appealed to the PM and the authorities for justice.
However, in a social media tweet, Punjab police stated that Uzma's FIR had been lodged and initial investigations on the case had begun.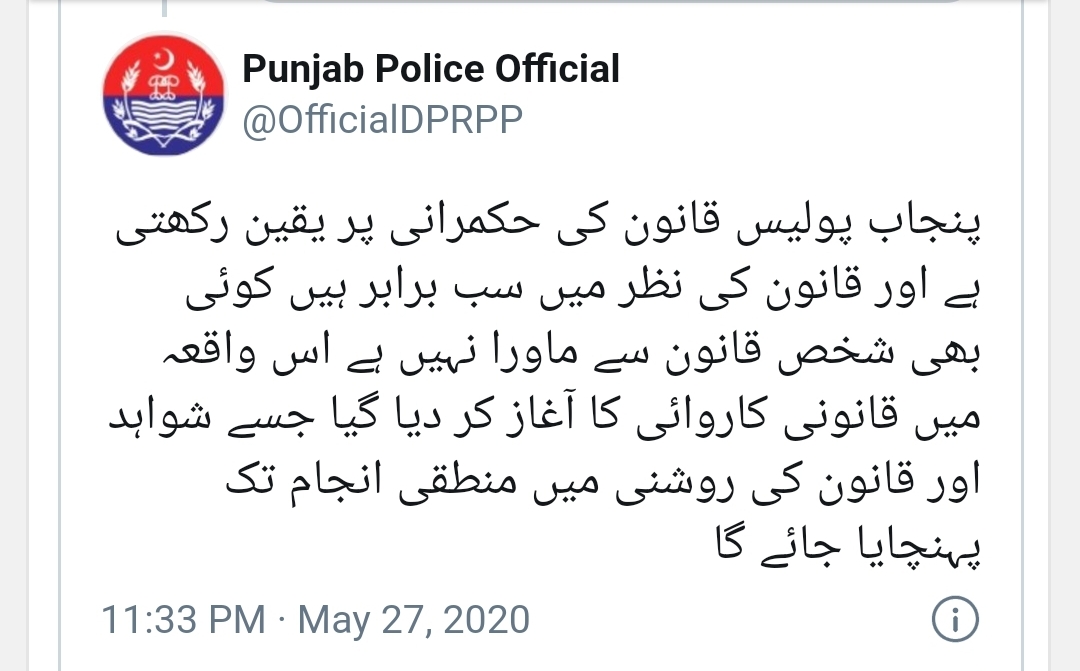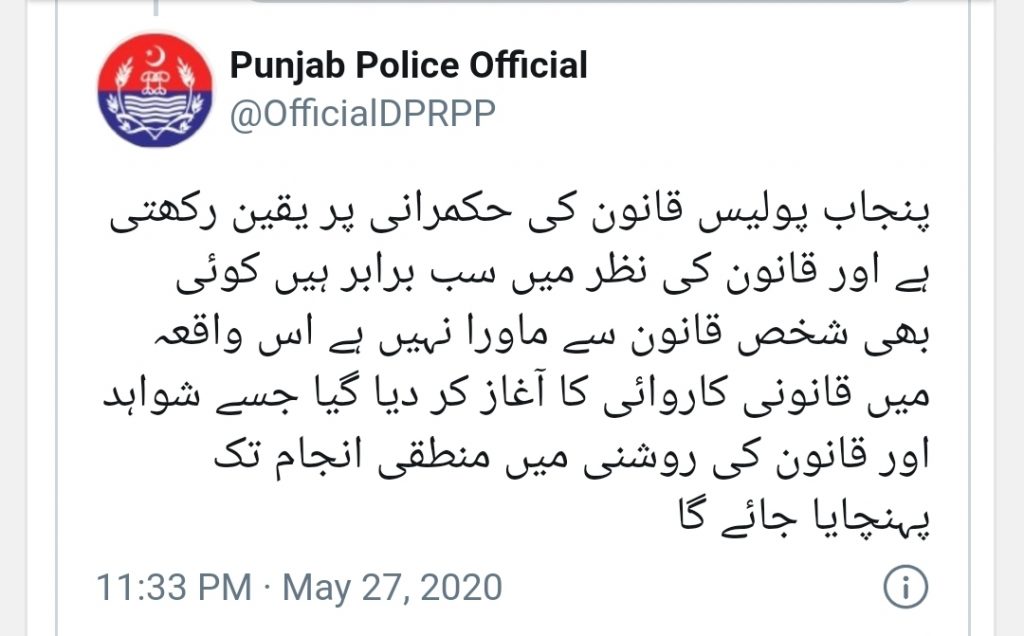 The Punjab Police also shared the FIR snapshot for the public to see and stated that they would follow the case without any pressures.