The popularity do not only require hard work but luck as well. If I talk about the entertainment industry only then getting one good project is considered as a golden chance to prove that who you are, some artist do lots of hard work but they fail to earn the level of recognition what they actually deserve. This does not only happens in Pakistan but in Bollywood and Hollywood as well. However here we are only talking about Pakistan Entertainment Industry.
Since the rise of drama industry from 2009 new talent injecting every year is making grounds difficult for the current talent to sustain the rule of Industry and each year we notice new actor or actress ruling the hearts of audience. We all know that the only way to rule the drama industry is to perform in a powerful project scripted and directed by a popular writer and director. Here my topic is to give you a list of only those actresses who had ruled the drama industry from 2009 through their power packed performance in a mega project.
2009: The actual rise of Drama Industry begins from 2009 from a drama called "Meri Zaat Zara-e-Benishan". This drama gathered immense TRP through its powerful storyline. Beside Samiya Mumtaz, Sarwat Gillani was also in the lead role but Samiya's performance as Saba was widely praised by the audience. She was definitely ruling the Industry at that time.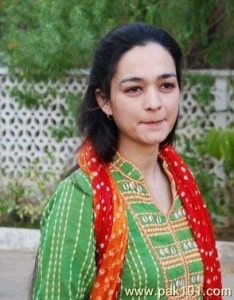 2010: The year of 2010 was purely dedicated to Sanam Baloch, she was able to rule the hearts of audience through her mesmerizing performances in super hit dramas Dastaan and Daam. Both dramas took the overall TRPs of above 7.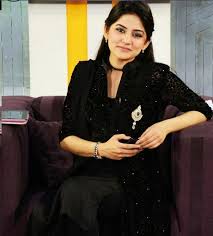 2011: In year 2011 our drama industry was clinching towards growth stage. In this year we have noticed many new talent pooling in the industry. This year was quite competitive in comparison with 2010. At the start of 2011 three actresses were ruling the industry Syra yousuf for Drama "Mera Naseeb", Sadia Khan for "Khuda aur Muhabbat" and Saba Qamar for "Paani Jesa Pyar".
Then there comes Mahira Khan with super dooper hit drama Humsafar leaving all actresses behind in terms of popularity. Drama serial "Humsafar" had not only given extra-ordinary fame to Mahira Khan but to Naveen Waqar as well and this was the reason why most of her fans overreacted on her marriage with Azfer. Both Naveen and Mahira were ruling the industry when Humsafar went On-Air. Saba Qamar could have remained on the ruling position with drama serial "Maat" but due to "Humsafar" Mahira and Naveen was able to take the ruling position.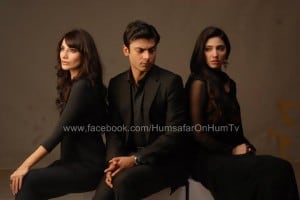 2012:  Sarwat Gillani  was leading the Industry with Drama serial "Mata-e-Jaan Hai tu" straight after when Humsafar came to an end in February 2012. Sarwat Gillani may not be able to outshine in "Meri Zaat Zara-e-Benishan" but she was outstanding in "Mata-e-Jaan" . She was leading the Industry until Mahira Khan claimed back her ruling position in July 2012 with another project "Shehr-e-Zaat". She once again outclassed other actresses with her mesmerizing performance as Falak in Shehr-e-Zaat. Straight after when Shehr-e-zaat came to an end the crown was placed on Sanam Saeed's head for drama Zindagi Gulzar Hai. In this year Sanam Baloch failed to acquire leading position as Dur-e-Shahwar received less viewership.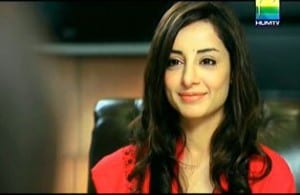 2013: This year was dedicated to three actresses with a cognominal name Sanam. Firstly Sanam Saeed led the Drama Industry for a half a year until May 2013. I still remember that many people have shown concerns on Sanam Saeed's selection as a lead actress but she proved that she is not a novice actress as she performed tremendously with Fawad Khan in "Zindagi Gulzar Hai" thereby making character "Kashaf Murtaza" super hit. After Sanam Saeed, Sanam Jung was also leading on the popularity chart for drama "Dil-e-Muzter". Sanam Baloch once again claimed her ruling position back in June 2013 through drama "Kankar".
By the end of 2013 the competition had become already tough this time many actresses were performing in good projects. Soon after Kankar ends in November 2013 I was thinking that Sanam Jung will again lead the Industry for "Muhabbat Subah Ka Sitara" but my prediction was wrong as Sajal Ali had already taken up the ruling position with drama "Aasmano pe Likha".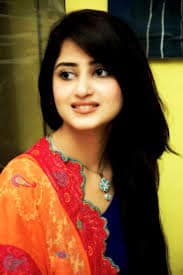 2014: Currently Ayeza Khan is ruling the Industry with drama "Pyaray Afzal" but from the beginning this year had remained competitive. No one actually ruled the Industry sustainably as everyone was working in good projects. Ayesha Khan, Ayeza Khan, Sajal Ali, Sanam Jung, Saba Qamar and Arij Fatyma they were all competing equally as they were all working in good and popular projects.
Now who will rule the Industry when Pyaray Afzal will come to an end?
Ayeza Khan will definitely go back from the driving seat as besides Pyaray Afzal she is not working in any good projects. Mere Meherban is not a powerful content. Sanam Jung might rule again for Mere Hum Dum Mere dost but I am not hearing much from this drama. Sarwat's Projects are absolute disaster in this year. "Izteraab" Yet again wrong choice from Saba Qamar. There might be a chance for Ayesha Khan with drama "Soteli" but up till now this drama is not receiving much viewership. So the answer is that Sadia Khan or Sabreen Hisbani might rule the Industry with drama "Laa" this is currently the most interesting drama and a mega project ON-AIR on HUM-TV and it is the time for Sadia Khan to claim back the lead position of Industry.
If Sadia Khan fails to mesmerize people through her acting then there will be a strong chance that Sonya Hussain will rule the Industry as she is the strong contender with a drama "Shikwa". Sonya Hussain is a next rising star and with one mega project she can easily claim the leading position as she is a talented actress. My sympathies with Sonya as Marasim is currently ON-AIR on least watched entertainment channel A-Plus and not on HUM TV or ARY Digital, however if anyone wants to see her versatility then my suggestion is to watch Drama Serial Marasim.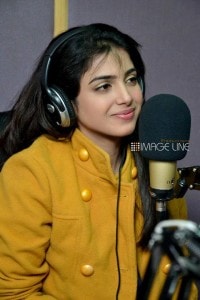 I know most of you may not agree with my analysis so please do correct me. I did my analysis by taking popular and Mega Projects.