Adnan Sami Khan is one of those popular celebrities who never let their charm dim in anyway.  Starting his career as a composer, singer and actor in Pakistan Adnan was quick to find the most suitable destination for himself. Soon after his debut album in India, Adnan Sami became the most wanted singer and Composer in the neighboring country. Adnan has taken a new turn in his career and has decided to jot down the most significant points from his life and give them a shape.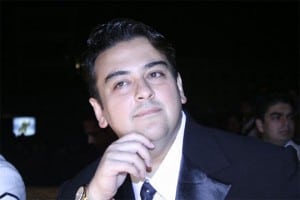 While he was asked about this, he replied:
"if I have to make a film about how my life has been so far, then it will be a full-of-masala flick, I know that! In any case, my independent music albums are biographical but penning it down is something I have just started. I'm writing notes because there are so many incidents which I don't want to forget and maybe one day, who knows, a biopic might be made out of those notes. I am writing notes which could be possibly used for biography in the form of a book. Let's see if somebody want to do a biopic at least I have got my notes ready. I have signed a movie and I am playing a conman, who is inefficient and not a bright person, a clumsy character. It's an intelligent script. In the next few months, the film will go on floors.
This means that we  will be having  a double dose from this celebrity in the upcoming days,
Best Wishes,
Nida Zaidi