Tamasha is an Ary Digital reality show which is being hosted by ace actor Adnan Siddiqui, the production of the show is of high value as it is clearly evident from the set of the show. Everything is perfect, also, the show is being loved by the fans. A certain group of people is watching the show and they are also praising it. The public is saying that the team has done a great effort.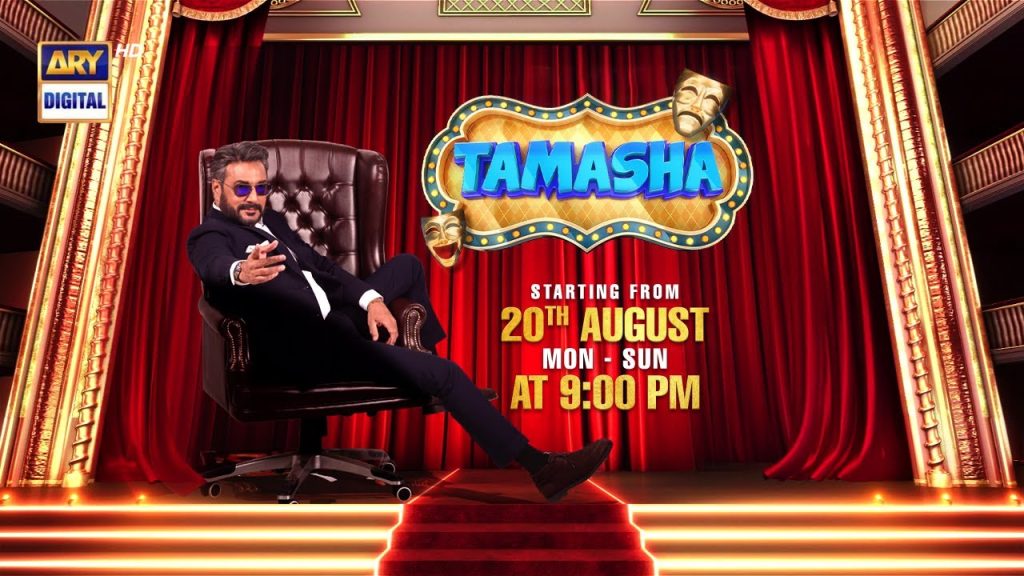 Well, apart from being an excellent & top-notch production, it has also been noticed in the show that the host has been mentioning the sponsors a lot. Obviously, such a big production is almost impossible without the support of sound sponsors but there should be a subtle way of indicating the show sponsors, each one of you out there must have been thinking that there should be an indirect way of mentioning the sponsors or probably the sponsors should be credited at the end of the show but not in the middle of segments like the host does, for example, this man is so reliable, the dinner was super tasty as it was cooked in the specific cooking oil. Everything is too bright because of so & so detergent. The team should find out a subtle way to mention the sponsors so that the audience doesn't lose interest. Also, it gives the clear idea that a seasoned host & actor Adnan Siddiqui is not hosting but running multiple ad campaigns for sponsors of the show, which has just started. In these two episodes the sole purpose of the host seems to make the sponsors happy, he seems to be so uninterested in the show, multiple times, he's just found praising sponsors by using their popular dialogues in the show eg Khana to aik Bahana hey, Bright will make it right. Here are a few clips that will give you an idea about the over-emphasizing of the sponsors.
What do you think about it? Do let us know about this story!