Nowadays Pakistani commercials on TV have increased so much that a one hour show has approximately a half hour commercials. People watch commercials as a time pass and that is why they are very concerned about them as well. In this article I will be focusing on the quality of the content on which most of the advertisements are based. In most Pakistani ads women are shown as deprived and complexed. I am again highlighting the point that I am focusing on most of the ads not all of them. The focus of my article will be on the advertisements showing women's role in the society.

In most of the ads, women are shown as suppressed and tired. They are shown doing the household chores and working around the house like a machine. Most of the ads focus on making the women more beautiful. The anti aging creams, hair dyes, shampoos, soaps and fairness creams. Is this what a Pakistani woman is all about? The ads show the women worrying all the time about their family's health. Is this really a true reflection? Pakistani women are careful about their families and they are also conscious about their beauty but this is not all. They are much more than this.
 A woman of Pakistan is confident, bold and empowered. They are excelling in almost every other field. May it be banking, medicine, media, international relations or military, the women of Pakistan have proven themselves everywhere. Apart from this the concept of a joint family is also fading in Pakistan day by day. People are starting to make their families nuclear. Women are as independent as men. But as far as our ads are concerned, they do not focus on the successful women in our country. All they focus on is the beauty tips that our women need. They aim to make every women in Pakistan like Katrina Kaif which is definitely not possible because the women of Pakistan are much much more better than that. Only in some hand wash ads, women are shown as Doctors otherwise in each ad either the woman is a wife or a model. There is no ad that focuses on a woman in a corporate environment except some rare commercials of ufone.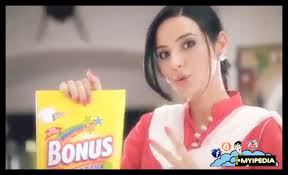 Most cooking oils, soaps and washing powders show the negative attitude of mother in laws towards the women. This is actually what is being portrayed about our women. They are portrayed as weak, and helpless people who work day and night to give love and care to the family. Yes, women of Pakistan do strive very hard to keep everyone happy but we are a lot more than this. We know how to juggle up out responsibilities. We can even continue studies, work at an office and do the house chores simultaneously. There are many young girls in Pakistan who are students but they still take out time for online jobs or internships in companies and the house chores. I am myself a student and I also work online. Why is this not shown in the TV ads? Why women are always seemed to be kept in the four walls?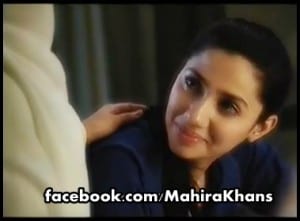 There are some ads that need to be appreciated. Those which show a positive image of the women of Pakistan, Aquafina shows Mahira Khan studying for her exams and her mother comes to give her some blessings. Apart from this Nesvita ads are also in the favor of women. Moreover we had an ad of Mobilink which had a Pakistani athlete Naseem Ahmad in it. Tapal tea has also shown good ads like the one in which the daughter convinces her father to let her work in a company. My point is that advertisements should be meaningful. They should not only portray a positive image but they should also be motivating for others.
Advertisers should stop this male chauvinism and come up with new, fresh and innovative ideas. These ideas should not only promote our culture but also our thinking. We should break this stereotype that in Pakistan all the women are Gharailu type. We are multi-talented. This is what we need to show. We can do every possible thing and we do not lack at any point. Advertising agencies should hire new and fresh minded creative directors. These directors should stop focusing on the beauty of the girls and their personal stuff like hair removing creams etc.. instead they should think about the talent those girls possess. Only in this way they can show the truth and produce advertisements showing women's role in the society based on the reality.
Moomal Hassan