We know that aging is progressive. We also know that society expects us to behave according to our age. However, some of our actors are trying very hard to defy aging. There's no doubt that they are very much in demand which explains why they are offered frequent roles. But that said, even their talent can't compensate for the obvious misfit in their chosen roles.
The first name that pops in my head is Adnan Siddiqui- I mean, yes, he's extremely fit and has a charming persona. But that doesn't justify his pairing opposite the likes of Arij Fatima (Humnasheen), Syra Sheroze (Darmiyaan), Hareem Farooq & Sanam Jung (Mere Humdum Mere Dost) and Mawra Hoccane (Ahista Ahista). He's playing an older man I agree but he's coming across as a creep- a guy who has a thing for much younger women. Suave as he maybe, I'm just not buying that he's supposed to be 34 years old!
At least, Adnan Siddiqui is well-maintained so I can cut him some slack. But what about Faisal Qureshi? This guy isn't even remotely fit and when he tries to sport a younger look, he fails miserably. Why bother? He's a good actor- he doesn't need to pretend he's young. The audience will accept him playing age-appropriate roles.
Not too long ago, Humayoun Saeed was playing the role of a 28 year old Casanova and his pairing opposite Mahira Khan in Neeyat was cringe-worthy. Thankfully, Humayoun is focusing on movies now so we don't get to see much of him anymore.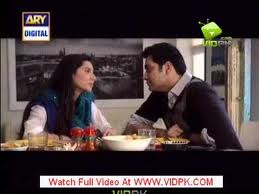 I have always liked Noman Ejaz for this reason- he doesn't try too hard. You won't see him aping the style of a 30something. He's comfortable in his own skin which is why I tend to like his choice of roles.
Isn't it time these older actors accept the fact that they need to be selective and insist upon such roles? They have established a name for themselves in the industry through years of hard work and dedication- we wouldn't want to remember them as anything less. What do you think?
Yours in watching,
Kanwal Murtaza