Agha Ali and Hina Altaf are the latest couple in town who tied the knot on 22nd May in an intimate Nikkah ceremony.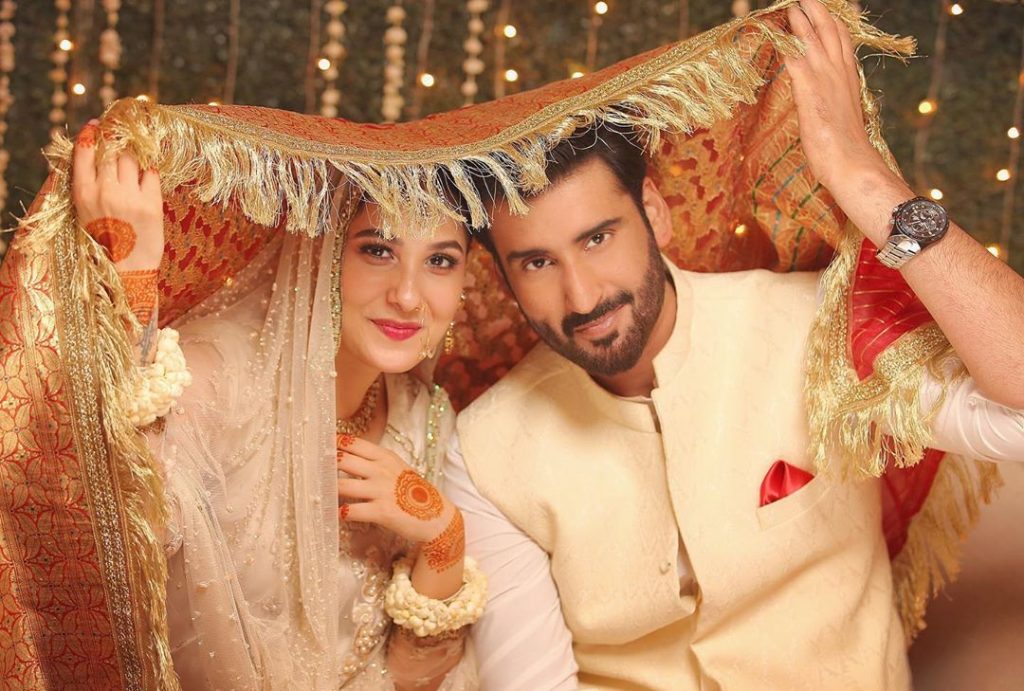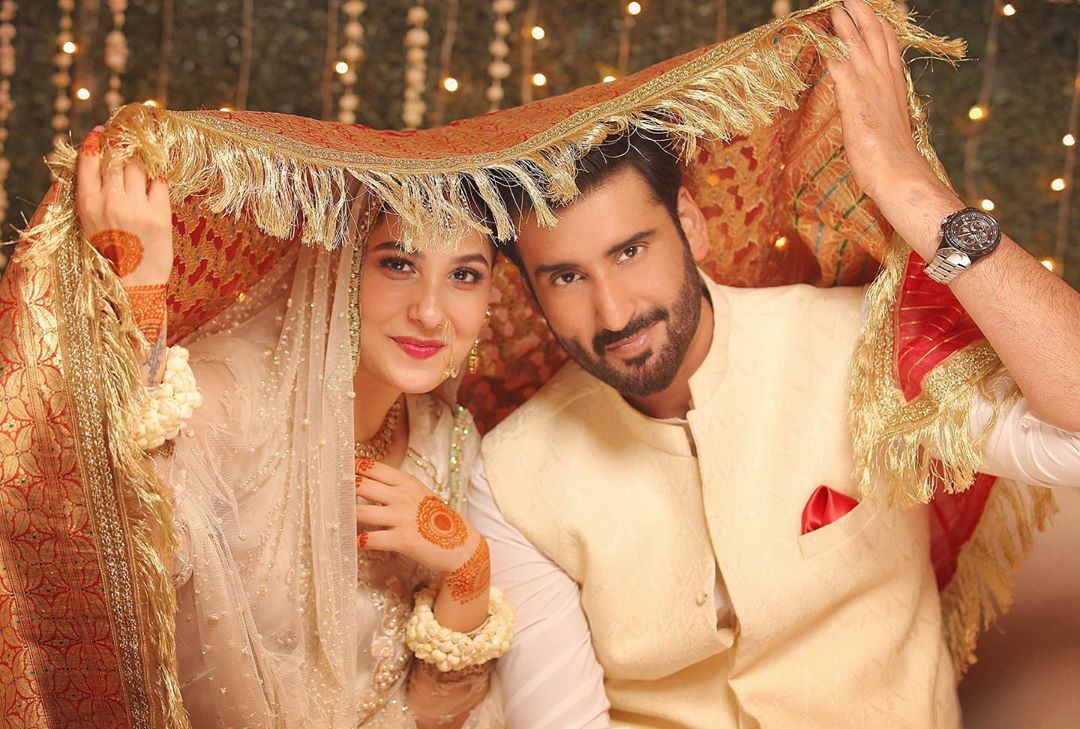 The couple also shared their love story with their fans and followers and it was nothing more than a beautiful story of how they met and fell in love.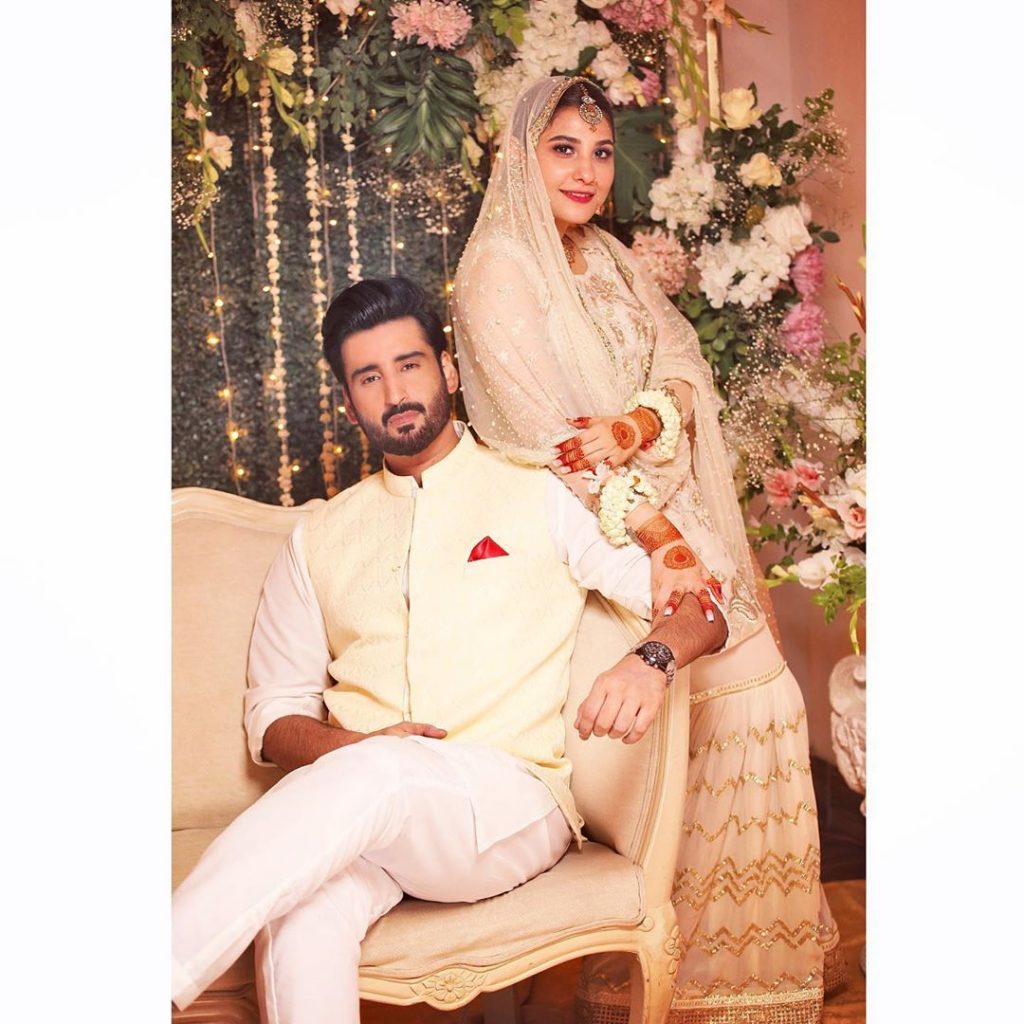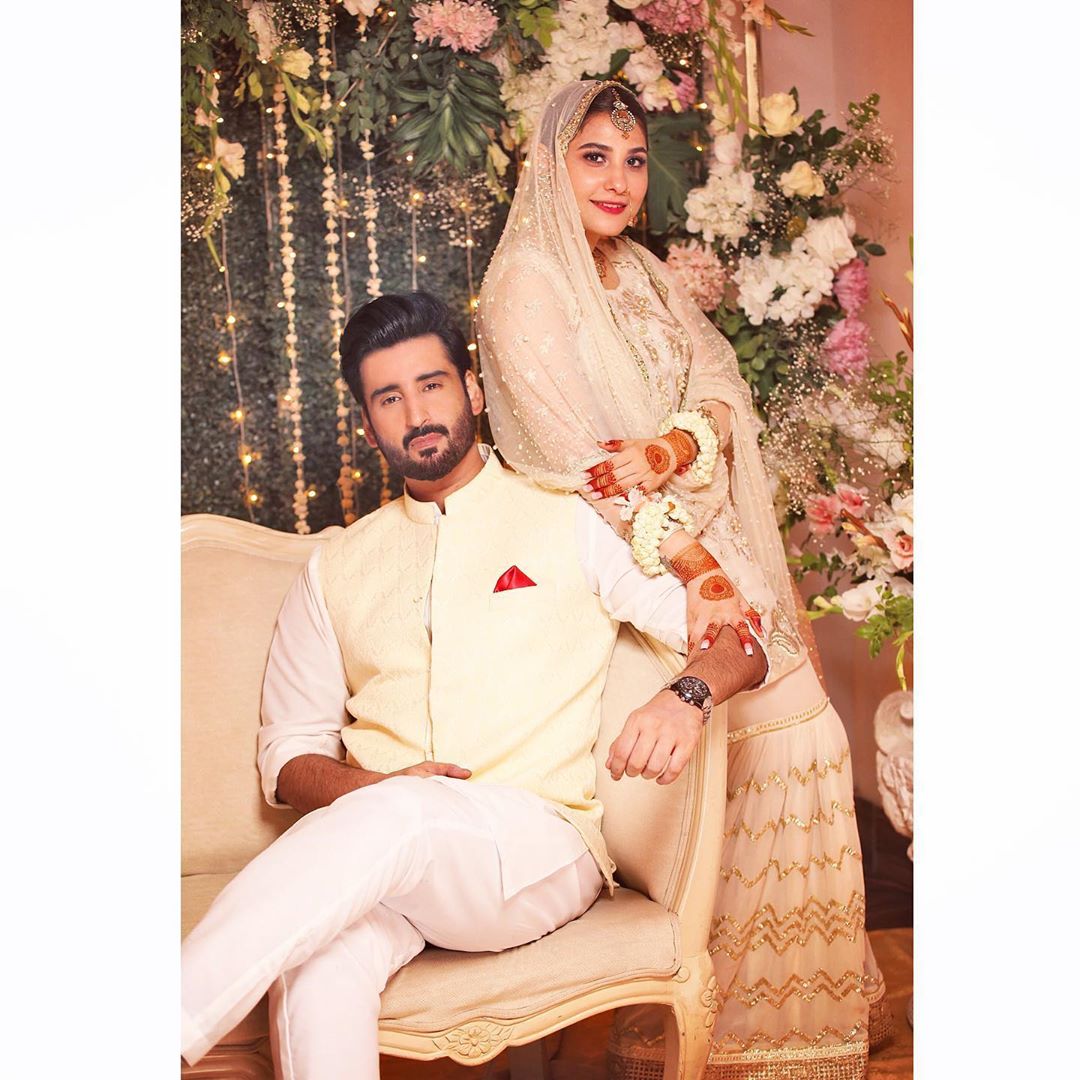 Many people congratulated the couple on getting married and prayed for their long journey ahead however some people as usual posted hate comments on their Nikkah pictures.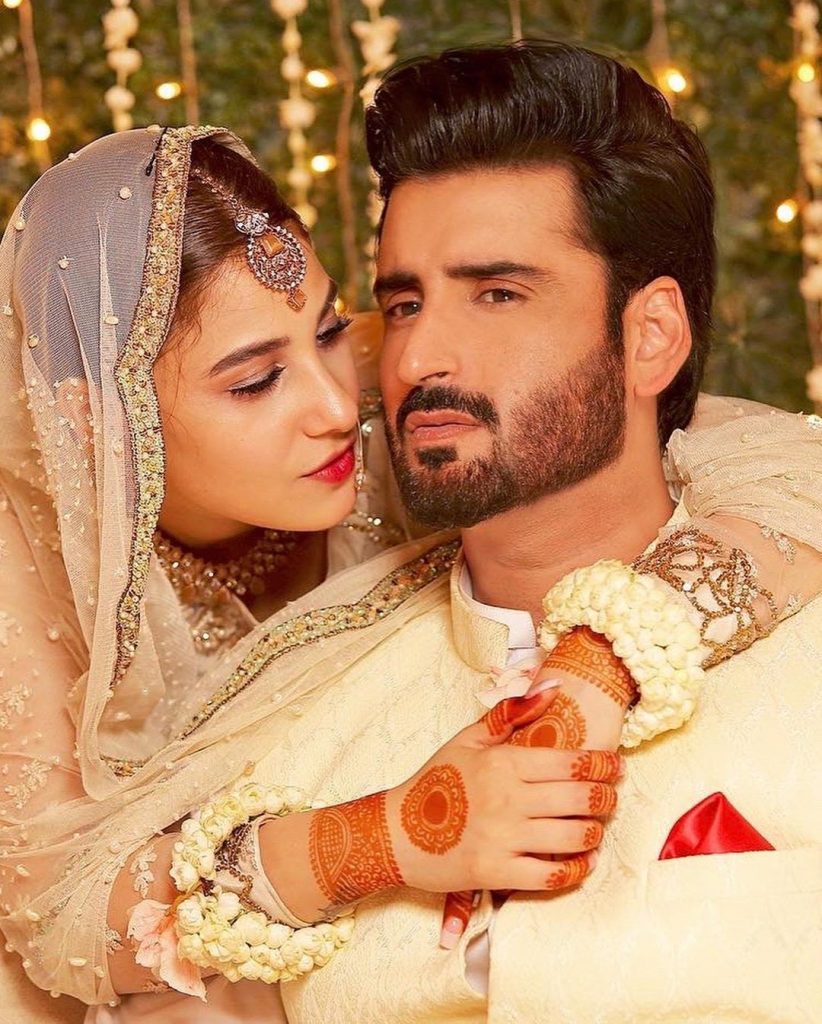 Agha Ali uploaded a video after marriage with wife Hina Altaf in which he questioned her, "Would you like to say something about people who wrote really sweet and nice stuff about our Nikkah?"
She replied, "I am just really happy when so many people are with you in such good times. It's really beautiful and I am just so happy that so many people were with us."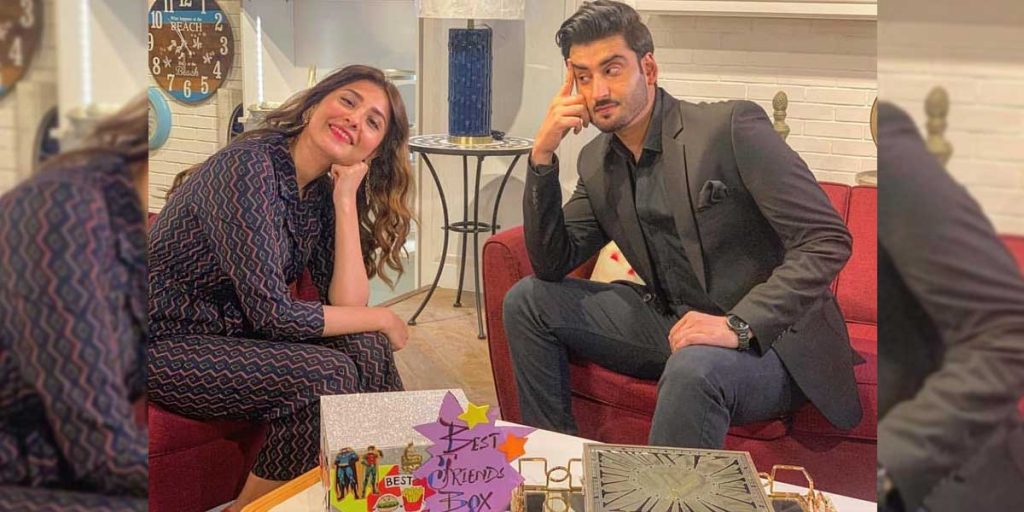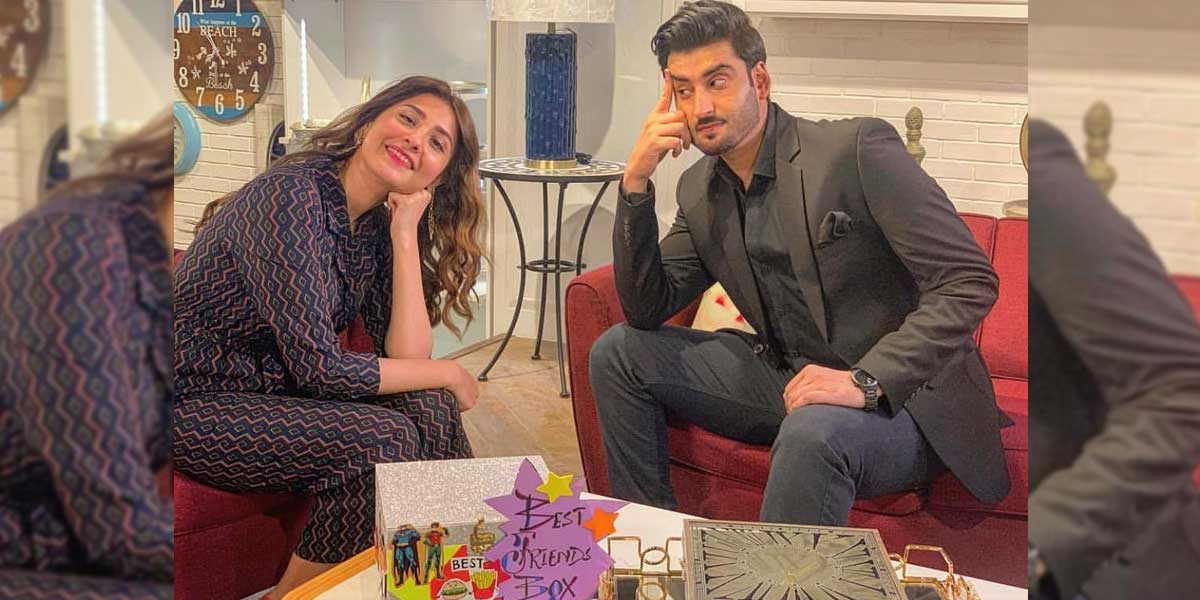 "What about those two wrote shitty stuff about us?" Agha Ali questioned.
Hina Altaf responded sweetly and said, Well, I hope they move on towards more positivity in life."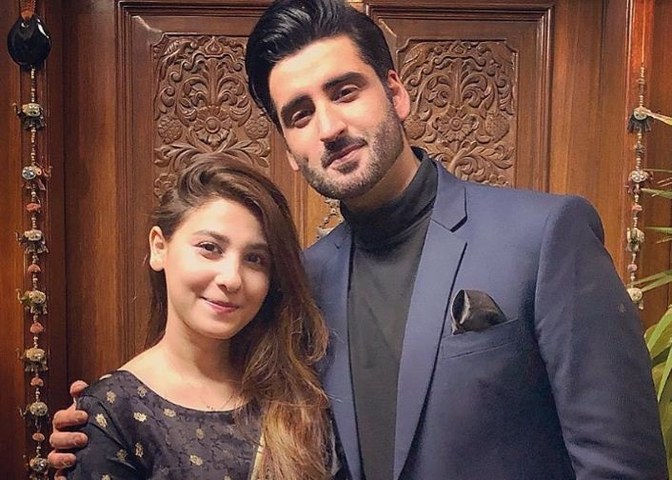 Watch this first clip of newlywed couple: