Controversy game of Agha Ali is going strong right now.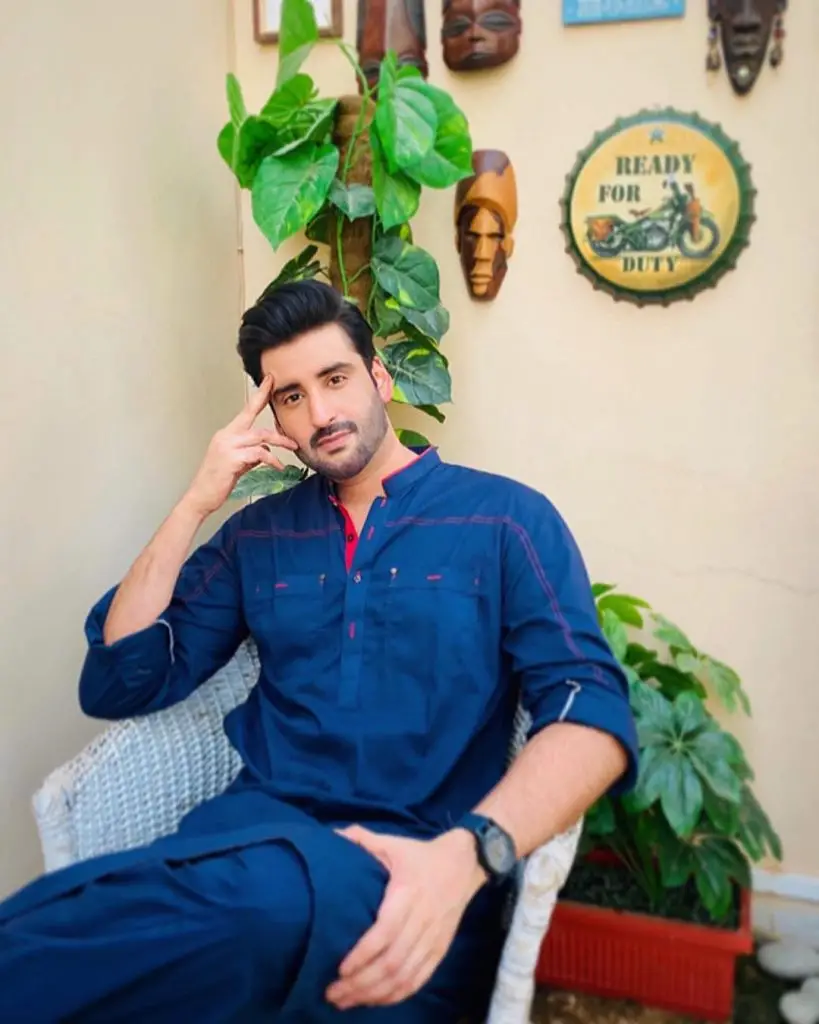 Last week public called off Agha Ali for making a statement on show in which he said that he asked his wife not to get fat ever. People got devastated and starting calling him a fat-shamer.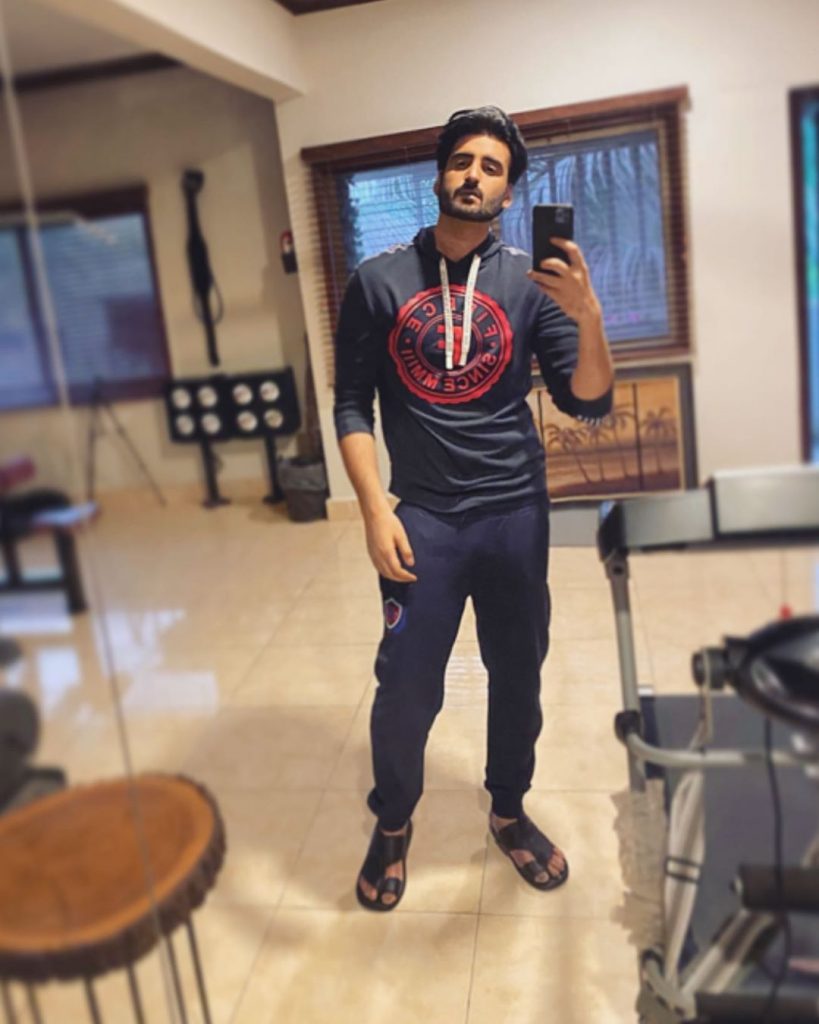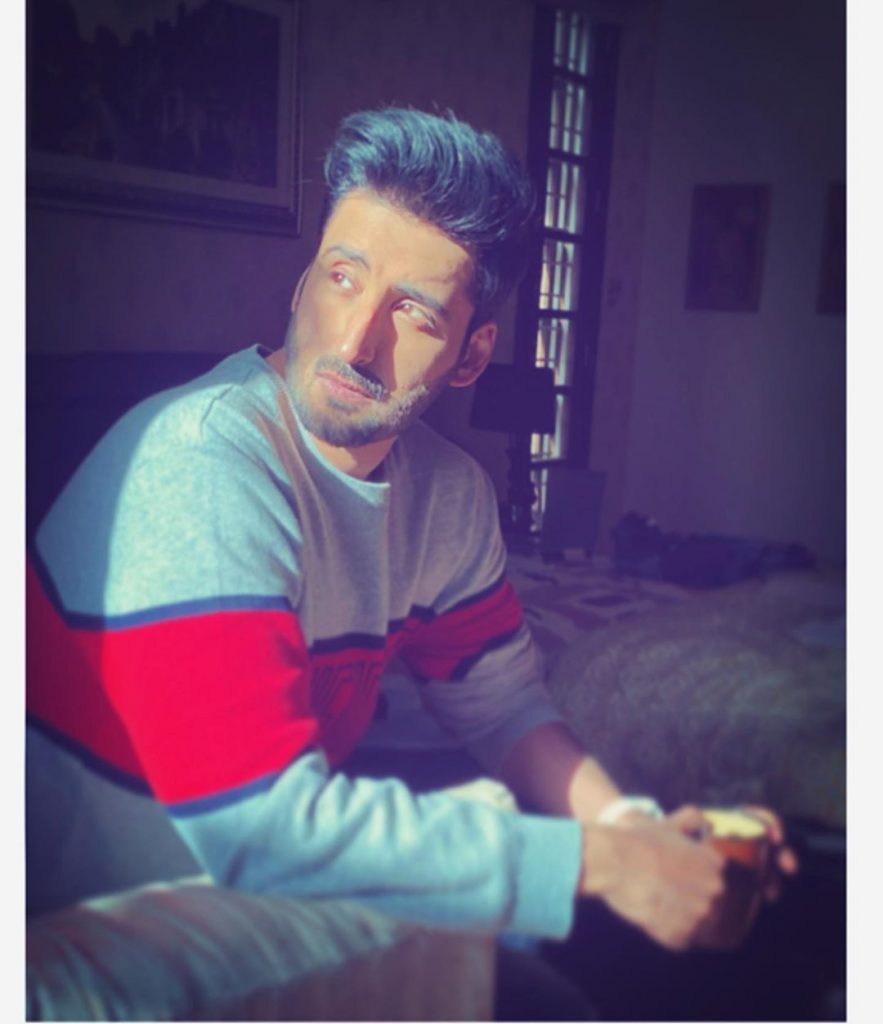 Another video of Agha Ali from an old interview is making rounds on internet in which He made fun of Pakhtoons. In the show Agha Ali was invited alongside Neelum Muneer who is a pakhtoon. Agha Ali said that while shooting she suddenly starts talking on phone in pushto. Agha then mimicked Neelum Muneer's pushtoo. He also said that he has never seen anyone doing romance in Pushtoo.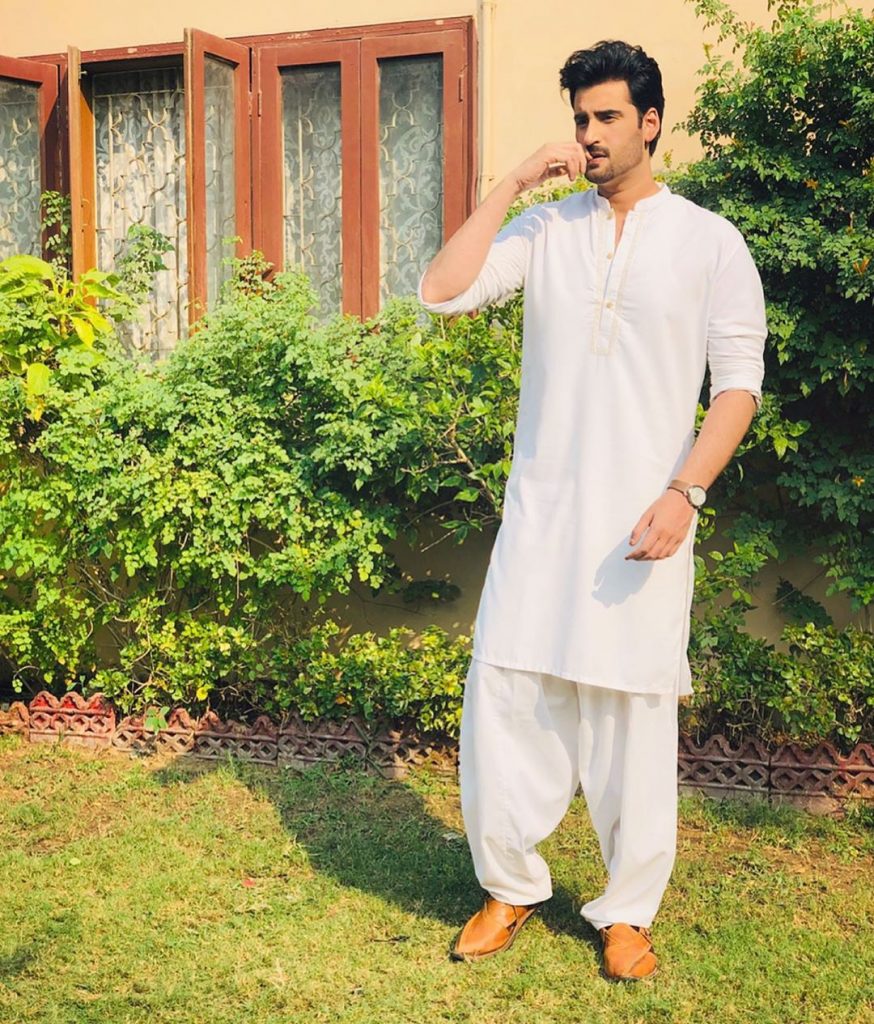 People are recoiling Agha Ali badly for making a racist joke. #AghaAliMafiMango  is the number one trend of twitter right now.
I saw a video where actress Aiman Khan confessed that she loves hearing Spanish and Pashto!

People across the world love Pashto and most of them want to learn it too but here comes this so called actor making fun of our mother tongue.#AghaAliMafiMangopic.twitter.com/v2yR9H51AT

— Noor A Yousafzai 💕 (@Rediya_Gula) August 18, 2020
Agha Ali says he has never seen Pathan speak calmly or lovingly. My question is, how much do you know, about Pathans? As much as your actresses dance in Pashto films & Pashtun heroes are behind them in anger. What more knowledge do you have about pathans?#AaghaAliMafiMango pic.twitter.com/HxBFYJpuaU

— Hoorain Yousafzai (@Scotchh9) August 18, 2020
My best friend is pathan i have never seen any of her family member who speak harsh or roughly.. even though they are too much loving and soft spoken. i always admire there calm nature. You r wrong #aghaali , Mr u have not still meet any of pathan yet i guess #AghaAliMafiMango https://t.co/4q3sOKqQD6

— Purposeful Diary (@DiaryPurposeful) August 18, 2020
Its very shame full act u can't make fun of any one like that and i don't know why is she enjoying that #AghaAliMafiMango

— ali khan (@ali90999317) August 18, 2020
All Regional Languages of Pakistan are bigger languages than Urdu. Remember Urdu is mother tongue of only 5% population of Pakistan. Respect Punjabi, Pashtu, Sindhi, Balochi, Kashmiri or any other language. Stop degrading our languages. #AghaAliMafiMango @ShahzadNasir2

— Imran Khalid (@ImmranKhalid) August 18, 2020
Again!! I would like to say their Fame is responsible for their irresponsible behaviour . Quaid e Azam made this country not only for you Punjabi's or Sindhi's . For Fun You Can't do anything you want . These Fame holders must stop .#AghaAliMafiMango #BreakingNews pic.twitter.com/vNQo1OeEp1

— Mohyuddin Sharif 🇵🇰 (@MohyuddinSharif) August 18, 2020
ابھی کسی نے بتایا کہ اس آغا کا ایک طلاق بھی ہوا ہے اور اپنے سے 10 سال چھوٹی لڑکے سے شادی بھی کیا جو اس کا اپنا پرسنل معاملہ ہے لیکن 😒 ہمارے مذاق تو نہ اُڑھائے نہ #AghaAliMafiMango

— Wisal Khan (@wisalbcn) August 18, 2020
بات رومانس کی تو کسی پٹھان کو بہنوئی کا درجہ دے کر دیکھ لیں عملی ثبوت پیش کریں گے۔ پھر آپ ہر کسی کو بتاتے پھریں گے پٹھان بہت رومانٹک ہوتے ہیں ۔ #AghaAliMafiMango pic.twitter.com/jLr3jnFm3D

— Roohullah (@Roohull57836776) August 18, 2020
یہ پٹھانوں کا ہی دل گردہ ہے کہ وہ آپ کی جگتیں مزاق بھانڈ پنا تمسخر تزلیل تضحیک برداشت کر لیتے ہیں جواباً آپ کی رنگ نسل زات یا زبان کے ساتھ ایسا برتاؤ نہیں کرتے کیونکہ ہمارے لیے تمام پنجابی سندھی بلوچی قابلِ عزت ہیں #AghaAliMafiMango

— Zohaib Khattak (@zohaibofficialk) August 18, 2020
What's your take on this matter? Do you guys also think that Agha Ali making fun of Pushtoo is something serious or is it just a light hearted comedy for you? Share your views in comments section!