Ohkay so, after a few monotonous ones, this episode of Kashf was intense & quite gripping. I must say I really liked the pace with which everything progressed in this particular episode because the dream that Kashf saw had me thinking & then eventually everything started unfolding which gave a clear picture. I like how certain things can be deciphered whereas there are also some which the writer uses to surprise the viewers. Whatever happened in this episode was foreshadowed at the beginning but to see it unfold in real was actually quite interesting.
Shocking Developments
Kashf saw Zoya throwing dirt on her clothes. This particular dream was pretty clear that she was going to tarnish her reputation & just when I was thinking about it deeply, I could totally see everything moving in that direction which was further going to elaborate what this dream meant. It is probably for the first time Zoya openly said that she wanted to get married to Wajdan. She knows she has played her cards well, therefore she has Rashida's support. Rashida was on good terms with Kashf but she too has her reasons to turn against her, because she can see that her relationship with Wajdan has cost them their home. The home that her deceased husband built for his small family with love & affection.
I couldn't help but think how much I like Wajdan's character, especially because of the fact that he is clear on his thoughts. I find such characters to be refreshing who do not beat around the bush & just convey what's on their mind right then & there. Wajdan understands that Zoya wants to get married to him but he knew he had to honestly tell her off. All the things that Wajdan said to Zoya actually made me happy. Out of all the people, he knows & understands what Kashf's going through, therefore he knew he had to give a reality check to Zoya concerning her loyalties. At this stage, I feel Zoya is incapable of loving anyone. She just wants to snatch Wajdan away from Kashf & she thinks it will be her win but after she will get what she wants, she will not be able to value it as much as she values it now. At the beginning of the episode, I also felt the dream that Kashf saw must also mean that Zoya will let her down, in a sense that Kashf will get her married to Wajdan but Zoya won't be able to nurture this relationship. Let's see!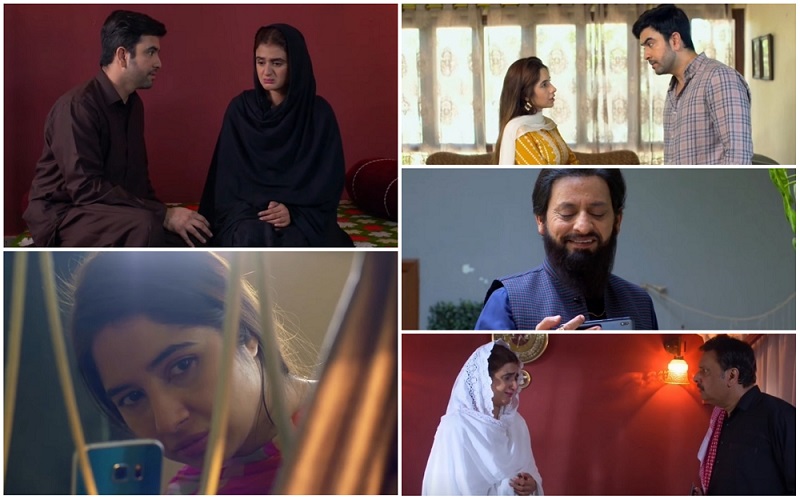 It was nice to see Irum being so happy & satisfied with how her life shaped up. It makes me think that in the same dream, Kashf also saw Ashi coming back & crying. I thought maybe the way Shehbaz recorded Babar's video, he'll do the same with Aqmal but that hasn't happened yet. Not sure what's in store for Ashi but I really hope her life doesn't get ruined either.
The only time Kashf gave words to her feelings about Wajdan ended up being what turned everything against her. Zoya joined hands with Matiullah & recorded a video. I really couldn't believe when I saw that happening because it was too low of Zoya to do something like this, that too when she herself has heard that Kashf is no way interested in getting married to Wajdan because she wants him to get married to Zoya. I must say, at this stage, I really want to see the end Zoya's character's going to have because she deserves the worst for being this vile & evil. It seems Kashf will see Zoya & Wajdan's marriage as the only option to calm things down & make people believe that there was nothing going on between her & Wajdan.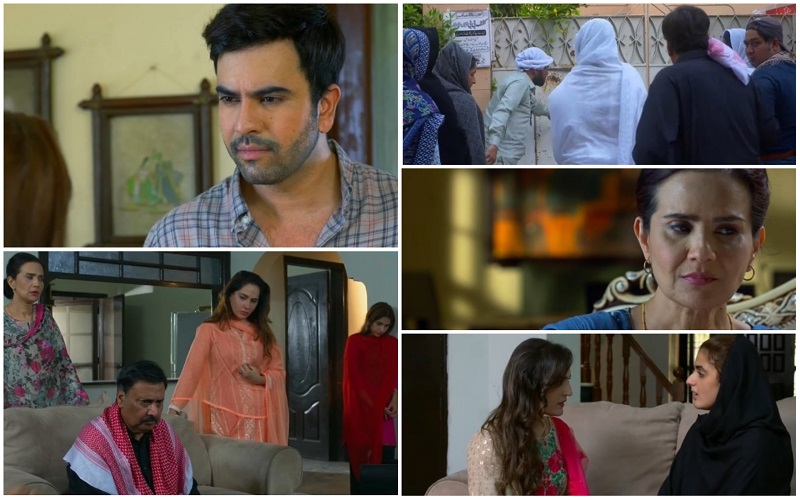 I really didn't think I'd ever feel resentment towards Dilshaad's character. Out of all the people, I thought she'd always be emotionally available for her daughter but she seems too consumed by the comfortable life that she has completely forgotten what Kashf is going through. I have said this before but I feel like saying it again that Imtiyaz still seems justified because he was always like that but the flip in Dilshad's attitude is not only shocking but leaves a bad taste in the mouth. She too has held grudges against Rashida, this is why she didn't find it odd that Imtiyaz had tactfully gotten hold of the ownership of Rashida's house. I hoped that she would remind him of the fact that Rashida was now a widow therefore he shouldn't behave so greedily but she didn't utter a word & in fact found it bizarre that Dadi was showing concern about this matter.
Superb Episode
This episode of Kashf was quite intense & actually had me emotionally invested in it because I felt really bad for what Kashf went through. I really hope in the next episode, Kashf gives Zoya a piece of her mind because she has all the reasons to hold her responsible based on the dream that she saw as well as the behavior Zoya, in general, has towards Kashf.
It will definitely take some time for me to warm up to Asma Abbas as Rashida. I really liked the way Lubna Aslam played that role & had such perfect motherly chemistry with Wajdan. Asma Abbas seemed a little out of place & even the attitude of Rashida seemed a bit changed but that's given when two different actors play the same role. I really hope Lubna Aslam is doing fine, I wish her well & I pray for her health. Junaid Khan & Hira Mani were the stars of this episode. Sabeena Farooq has succeeded in making me loath Zoya's character – that's her win as an actor for sure. It is interesting that they didn't really give away much in the preview of the next episode. Definitely looking forward to it. Please share your thoughts about this episode of Kashf.
Keep Supporting,
Cheers,
Zahra Mirza.