It seems like Zara and Daniyal from Dil e Ghumshuda aka Hina Altaf and Aagha Ali still share a beautiful camraderie even after the project is done and dusted with. We say this because, Aagha Ali recently surprised Hina Altaf with a beautiful birthday party celebration.
Check out the video and images below;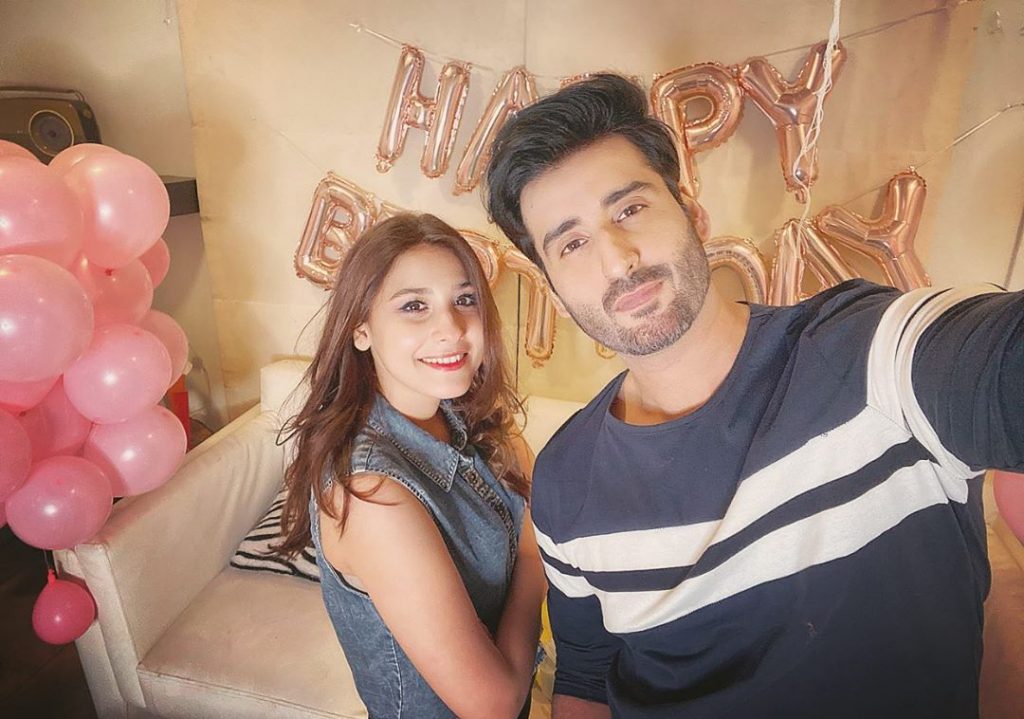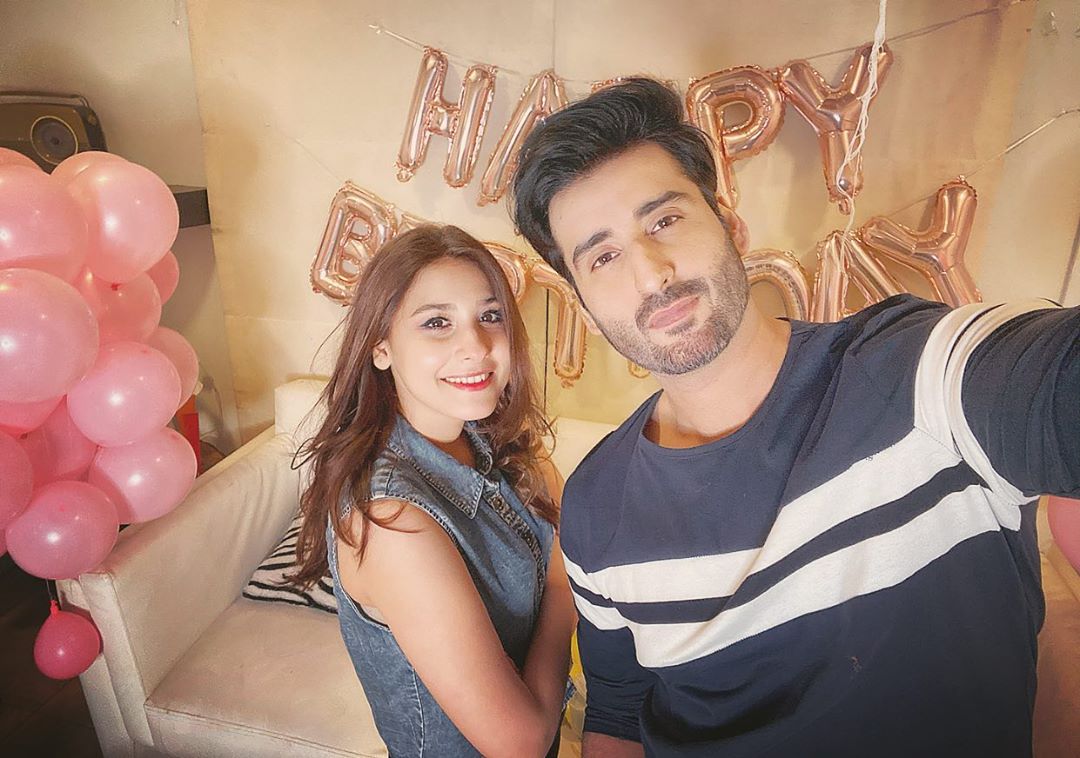 A surprised yet very happy Hina Altaf took to her social media to thank Aagha Ali for celebrating her birthday. First she posted a thank you story,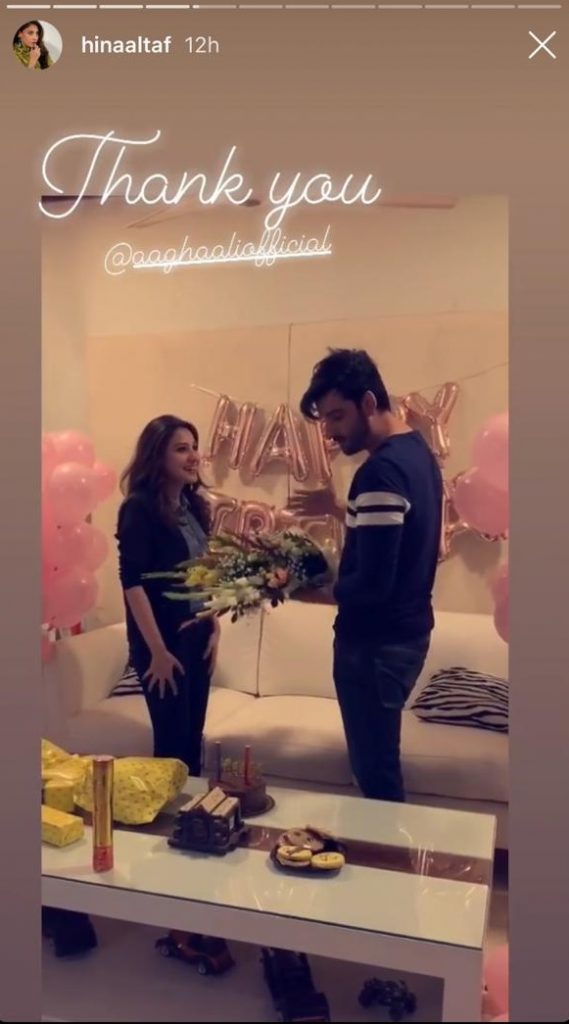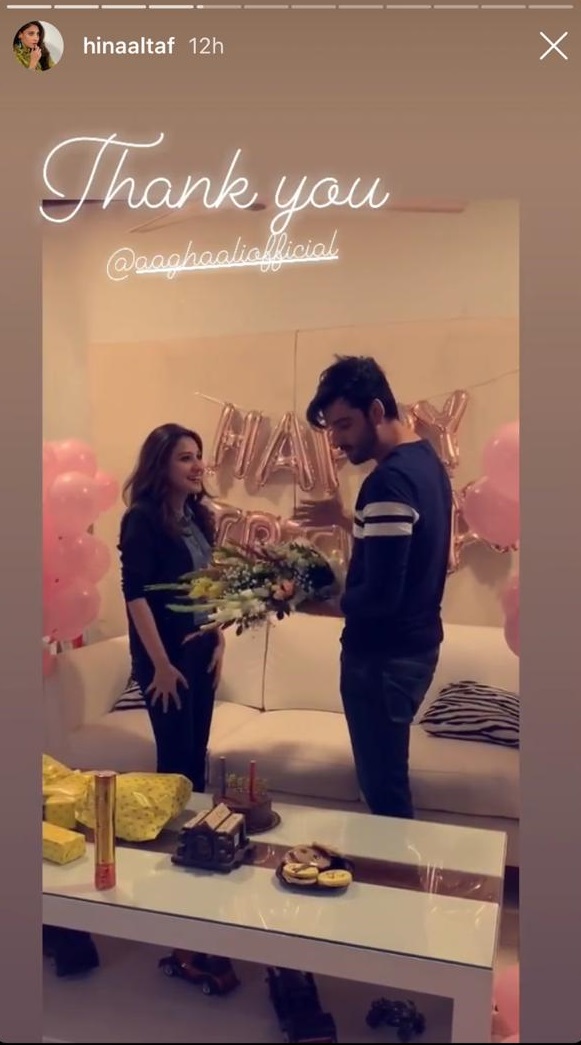 Posting a picture of herself with the birthday decore Hina posted," @aaghaaliofficial Thank you for celebrating my birthday like no one ever did."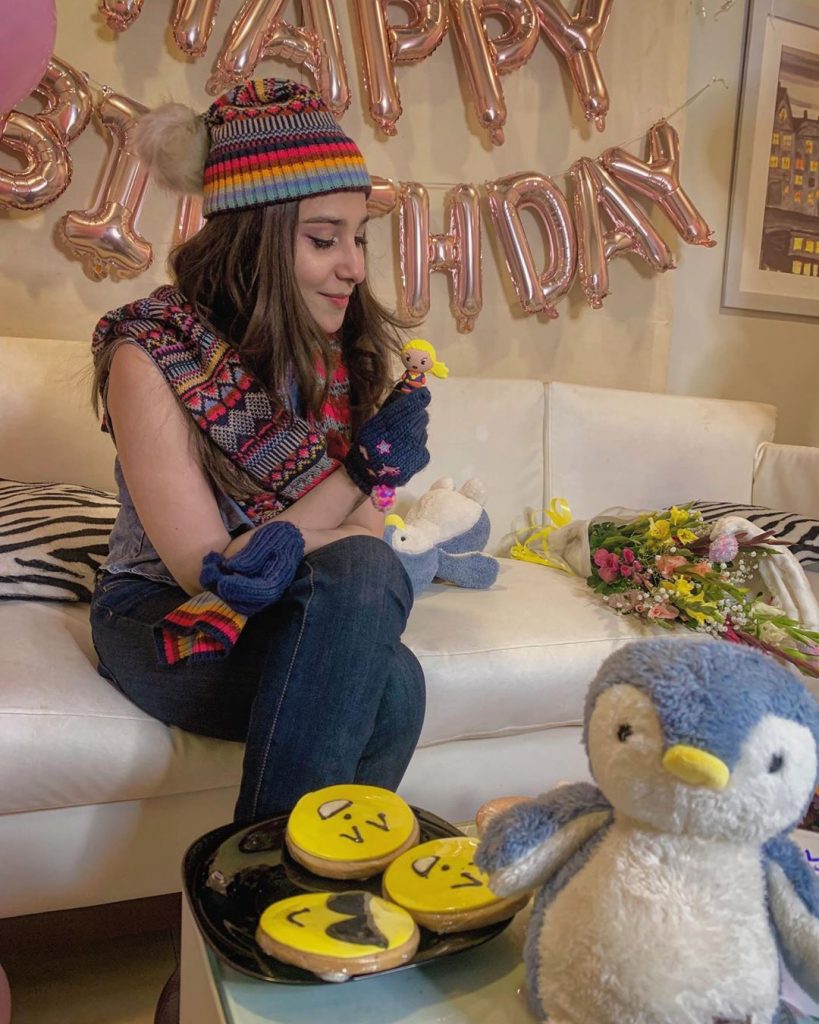 Hina Altaf and Aagha Ali were last seen together in Dil E Ghumshuda where the two shared a crackling onscreen chemistry. Seeing the bonding between the two, the public would definitely want to see Aagha and Hina together in a new play soon enough. Will the directors pay heed?