Ahad Raza Mir and Sajal Aly are one of the most well respected and loved couples of Pakistani showbiz industry. They both now enjoy the star status because of their immense talent, continuous hard work and huge fan following. Their fans and supporters belong to all age groups who love the couple and look forward to their work. Ahad Raza Mir and Sajal Aly's couple became popular when they first appeared together in Yakeen Ka Safar, it was around that time when people wanted to see them together in both reel and real life which eventually was a dream come true for their supporters.
Ahad and Sajal continued to appear in a few photoshoots but after the status of their relationship got official, Ye Dil Mera happened to be the very first drama in which they were appearing together. The fact that they were a well celebrated couple of the drama industry played a huge part in the popularity of this drama and because of them, people started looking forward to it eagerly. Ahad and Sajal's performances have been brilliant throughout the drama.
Ye Dil Mera deals with post-traumatic stress disorder (PTSD) and both the characters of Amaan and Ana, played by Ahad and Sajal are suffering from it in their own way. Ahad and Sajal have earned a lot of appreciation for their phenomenal performances and realistic portrayal of these characters because they have done complete justice to the demons that Amaan and Ana are fighting with. Ana and Amaan's relationship has evolved and it has been through a lot. The way their love story began was very sweet and it gave their fans a lot of Ahad-Sajal moments that they wanted to see.
Here is a compilation of 10 best scenes of Ana and Amaan played by Sajal and Ahad:
The First Interaction Over Sketch
This was the first time the lead characters interacted with each other. Their very first interaction was not only cute but very different to what the Pakistani drama viewers are used to. This time around, Amaan played his cards well and did exactly what he knew would get him the attention of Ana.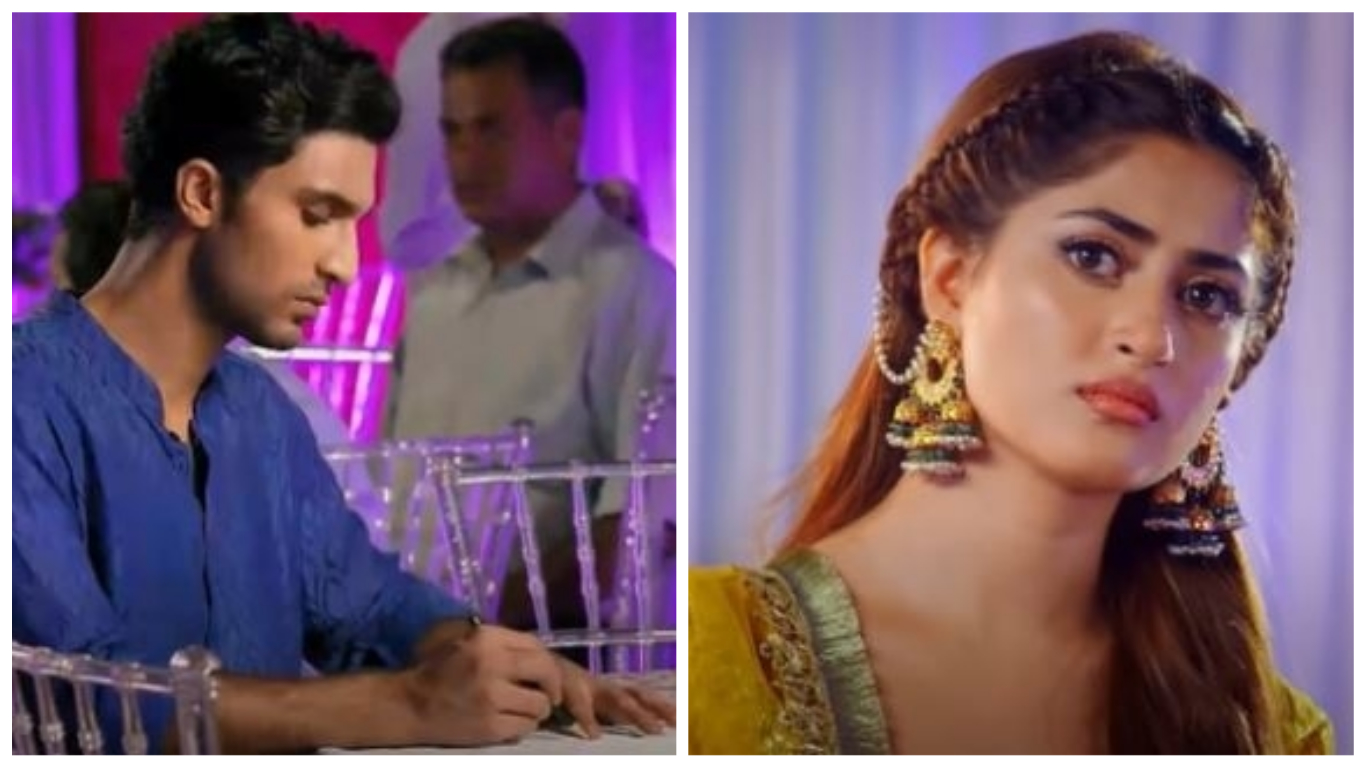 The Friend Request
Everyone is aware of the feeling of getting in touch with the person you like. Sajal Aly's perfect expressions depicted the excitement Ana experienced when she sent Amaan the friend request and saw it being accepted by him. This scene was super cute and what made it even better was Sajal Aly's acting.
Ana's Confession
This was probably the first time Ana realized what Amaan meant to her and what he could do for her. She saw her fears being curbed aside because of this man she was now getting to know. All the things she mentioned about him in her diary were super sweet.
The Proposal
This was one of the best Ahad-Sajal moments from the initial episodes. Amaan ended up proposing Ana and he felt all sorts of emotions, from being nervous to trying to calm himself down and then saying it out loud that he wanted to get married to Ana. It was one of the best and super cute moments of Amaan and Ana.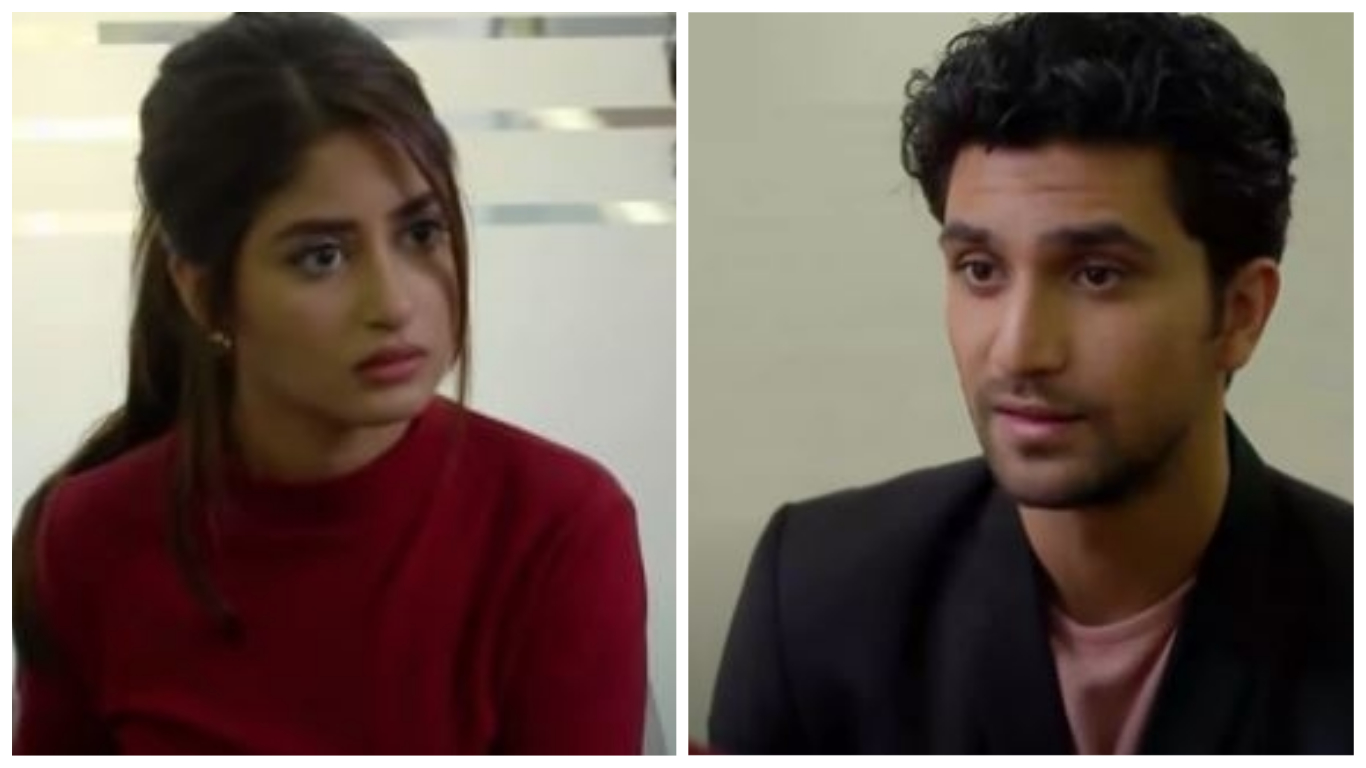 Ana & Amaan's Engagement
Here Ana is seen questioning Amaan about his family friend who seemed upset. How many young couples can relate to this feeling of possessiveness and envy. Ana and Amaan were now an engaged couple and Ana was being honest about how she was drawing a line when it came to Amaan being friends with different people. Sajal and Ahad's expressions were perfect where they showed how they didn't want people to know what they were talking about, which was something very serious and important.
Ana's Nightmare
This was one such scene which caught everyone off-guard, it was because no one saw it coming but when it unfolded, people could not take their eyes off the screen. As much as Ye Dil Mera has shown the super sweet love story of Amaan and Ana, it has also kept the focus on how they both have been fighting with their own demons. This scene was definitely one of the best because of the way it was acted and Sajal and Ahad deserve full credit for that.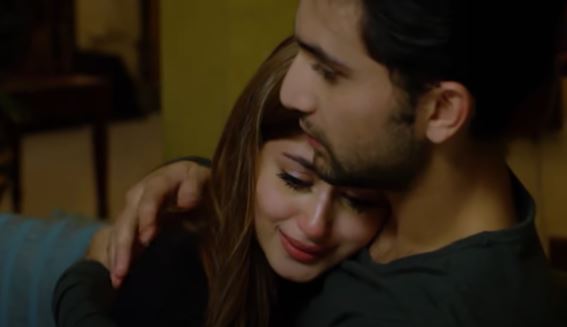 Ana Making Coffee For Amaan
Ana did something very different for the love of her life, she made him a coffee and even confessed that she doesn't know how to do any of this but she did it out of pure love for him. In this scene, Sajal showcased the nervousness and eagerness of Ana to perfection. It also showed how Amaan was very comfortable at concealing his real thoughts and he was also not telling Ana the truth because he didn't want to hurt her.
Calling Off The Wedding
Ahad Raza Mir and Sajal Aly portrayed some real emotions here. Amaan was second guessing himself and he knew that he was trying to get her revenge from Meer Farooq by using Ana as a stepping stone. It was his conscience which was not allowing him to go ahead with his plan, that is when he decided to call his wedding off. Ana was clueless and Amaan had his reasons. They both acted phenomenally in this scene.
Mr. & Mrs. Amaanullah
They were now a married couple and Ana had a lot of secrets about Amaan to learn. She was taken aback by how cold and distant Amaan was but then Amaan came and saved the moment and prevented Ana from getting a bit too disappointed at his behavior. Amaan realized that he could not backtrack and now Ana was his wife. Ana, oblivious to everything was falling for everything that Amaan was telling her at this stage of her relationship.
Aman's Nightmare
This has to be one of the best acted scenes in Ye Dil Mera. Ahad and Sajal's performances have been phenomenal throughout but the emotions displayed in this scene in particular set it apart. Amaan could see his parents and them getting murdered when he was half asleep and Ana was just trying to figure out what her husband was saying in distress. This scene was enough to send shivers down the viewers' spine because it was so powerful and impactful.
This completes the list of some of the best moments of Ana and Amaan in Ye Dil Mera. Seeing Ahad Raza Mir and Sajal Aly together on screen is a wonderful experience. They both have done a marvellous job in this drama and have made it nothing short of a treat. Every scene has been acted out perfectly by them and they have made Ye Dil Mera a very interesting drama to tune to. Which one of these scenes are your favorite? Feel free to share your opinion in the comment section below.