The Suit stars Meghan Markle and her husband Prince Harry announced huge news of stepping back as senior members of the royal family.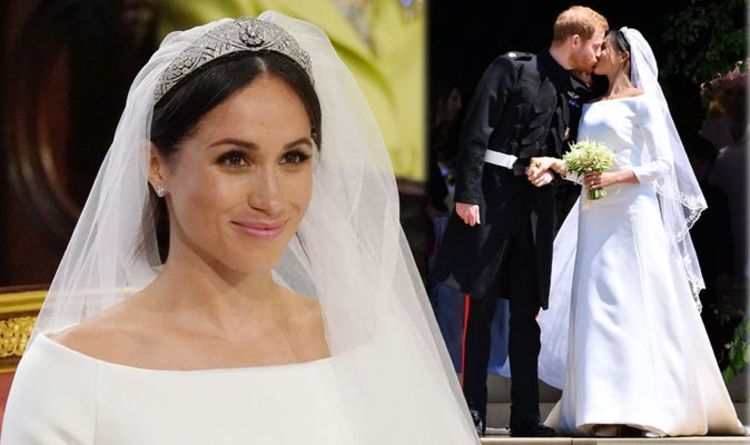 The world has a positive and negative opinion on this and for unknown reasons, Ahmed Ali Butt also had a strong opinion on Megxit.
He took to Instagram to share his opinion about #megxit. Butt shared, "An actress who has been in the limelight and a prince who has born with royal blood and responsibility. I don't believe that because of media and family matters you are stepping down from your birth responsibility."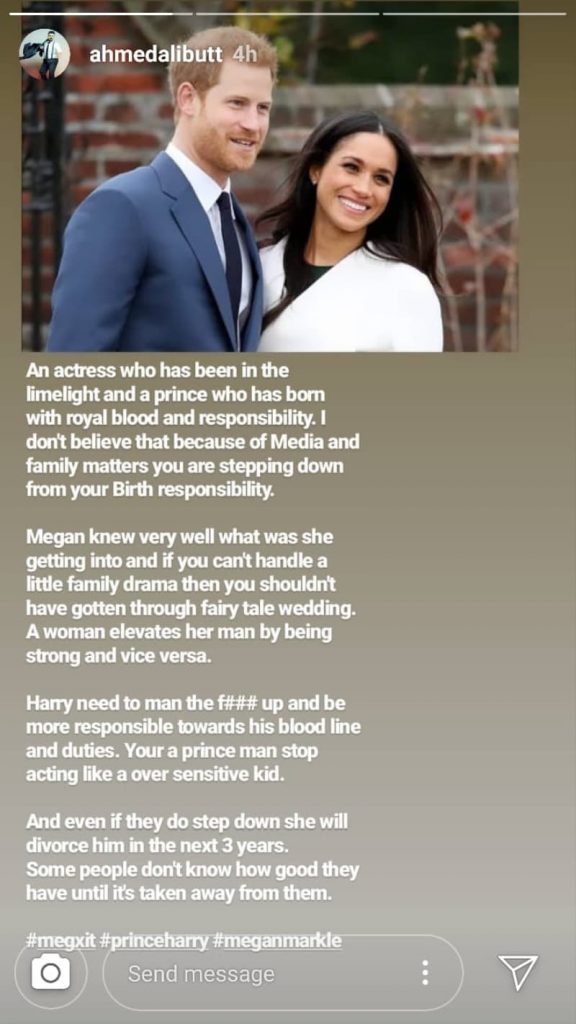 "Megan knew very well what was she getting into and if you can't handle a little family drama then you shouldn't have gotten through fairy tale wedding. A woman elevates her man by being strong and vice versa."
Ahmed Ali Butt believes Prince Harry is acting like an over-sensitive kid, He said, "Harry need to man the f###up and be more responsible towards his blood line and duties. Your a prince man stop acting like a over sensitive kid."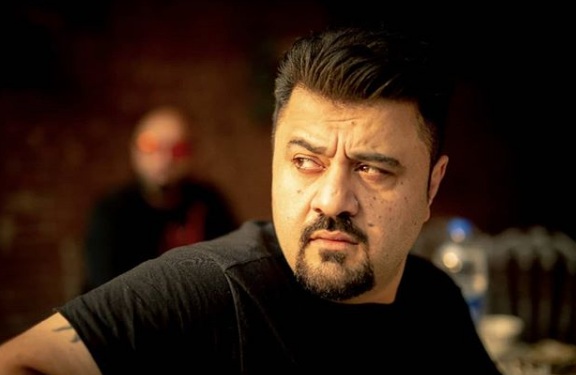 Butt also predicted the future of the royal couple and in other words, he also called Meghan an unfaithful lady. "Even if they do step down she will divorce him in the next three years. Some people don't know how good they have until it's taken away from them."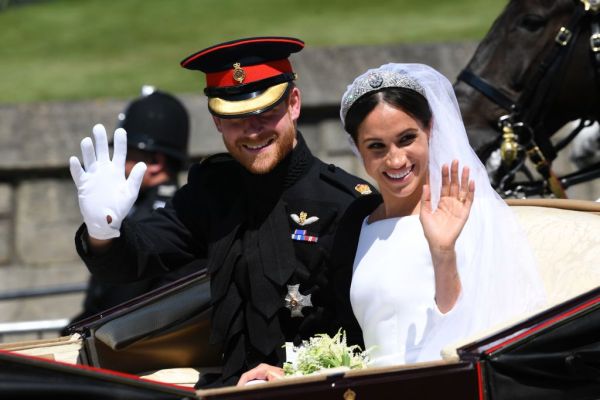 Many people criticized Meghan at the time of the wedding that she is getting married to a Prince because of his status and money, but from this decision, it is very clear that she did not marry Prince for power and status. In Ahmed Ali Butts's opinion, it seems like he is a royal expert and he knows what best for the royal couple.