The Jutt of the hit comedy sitcom, the lead vocalist of the EP Band, one of the best friends of Fawad Khan, the host, the entertainer, and what not, Ahmed Ali Butt has now decided to get married with his girlfriend Fatima this month.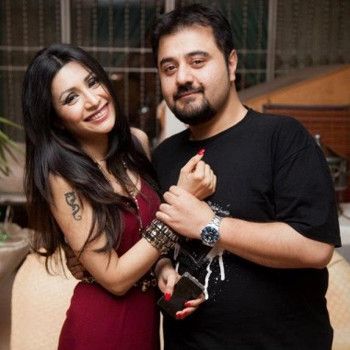 Ahmed Ali Butt belongs to a family of legendry singer, Noor Jehan who is his grandmother as he is the son of Zille Huma. Following the traditions of home, Ahmed worked really hard in the field of music and started his band joining hands with Fawad Khan. He has been showing his acting skills and has done many projects that include Inspector Khojee, Jutt and Bond, etc.
Fatima is currently living in UK and Ahmed seems delighted with the fact that he will no more be a bachelor next month. It has been heard that his friends are all set to make this wedding memorable and are practicing for their performances in the event.
We are looking forward to the wedding pictures of Ahmed and Fatima's wedding ceremony, for now, we wish the couple a very happy married life.
Best Wishes
Nida Zaidi