The video of the homeless man who spoke English with perfect fluency and had a vey tragic story to tell went viral hours after Ahsan Khan posted it on his facebook and twitter page. Ahsan Khan urged people to help this man find a job and a place to live in. Only days after the video went viral the homeless man who moved everyone who watched his video has a job and a place to live.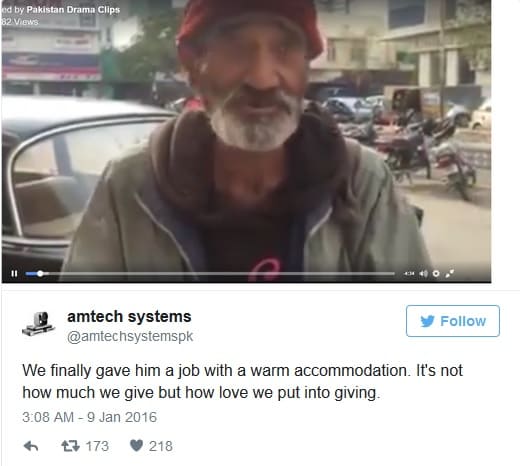 Yesterday Ahsan Khan posted a status update in which he thanked people for their support and said a lady had taken the homeless man with her.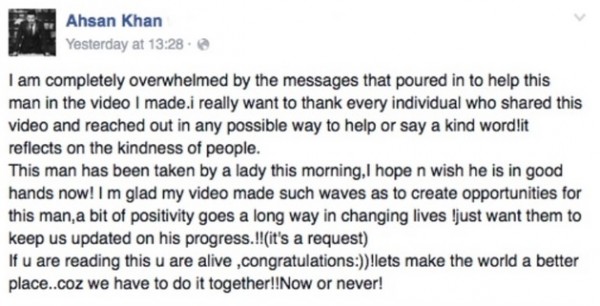 Talking to Dawn Images Ahsan Khan said,
 "I feel that a lot of actors use social media to publicize themselves or bash the political parties…..But I feel social media also has a huge positive side. We should do something for humanity."
We wish Ahsan Khan more luck, we hope he gets more done with the fame and influence he has.