Drama serial Aik Sitam Aur is an Ary Digital Drama which falls in the category of soap serials. The drama featured a stellar cast including Sajid Hasan, Rubina Ashraf, Shahood Alvi, Javeria Abbasi, Ayesha Gul, Salman Saeed, Srha Asgr, Fahad Khan and Mehrunisa Iqbal. Rehana Aftab has written the story of the drama while Ilyas Kashmiri has directed the drama. The plot of the drama revolves around the struggle of Zainab and her daughter Ushna.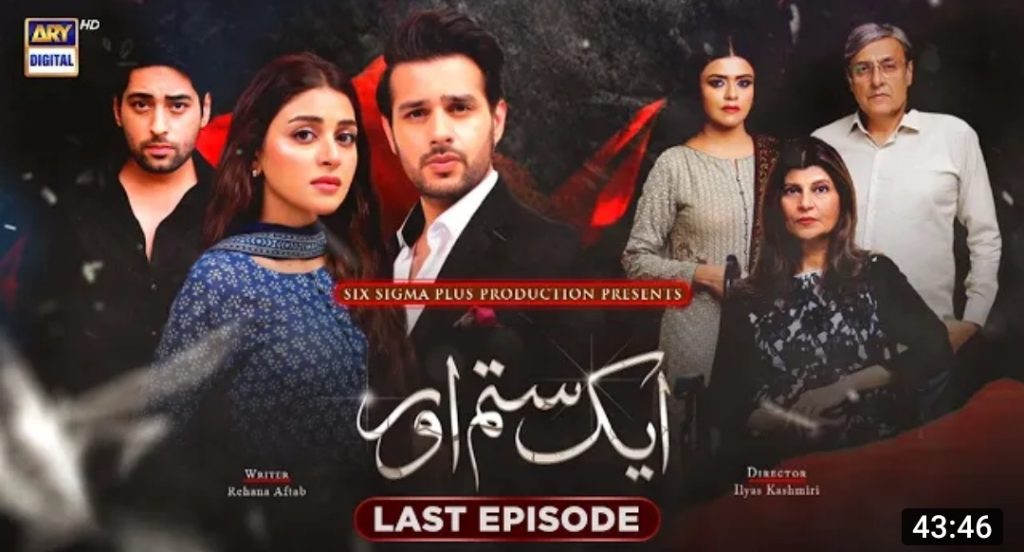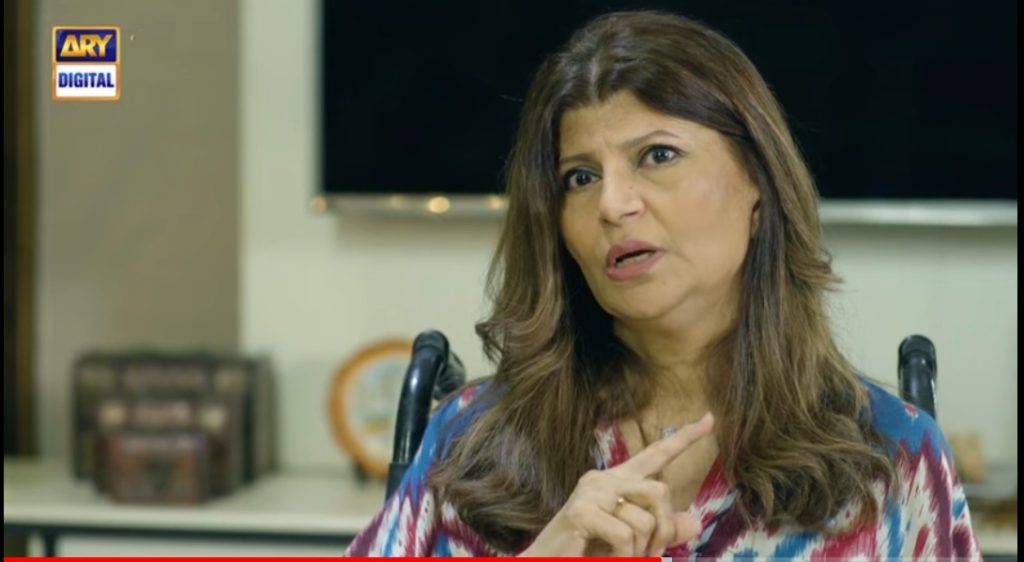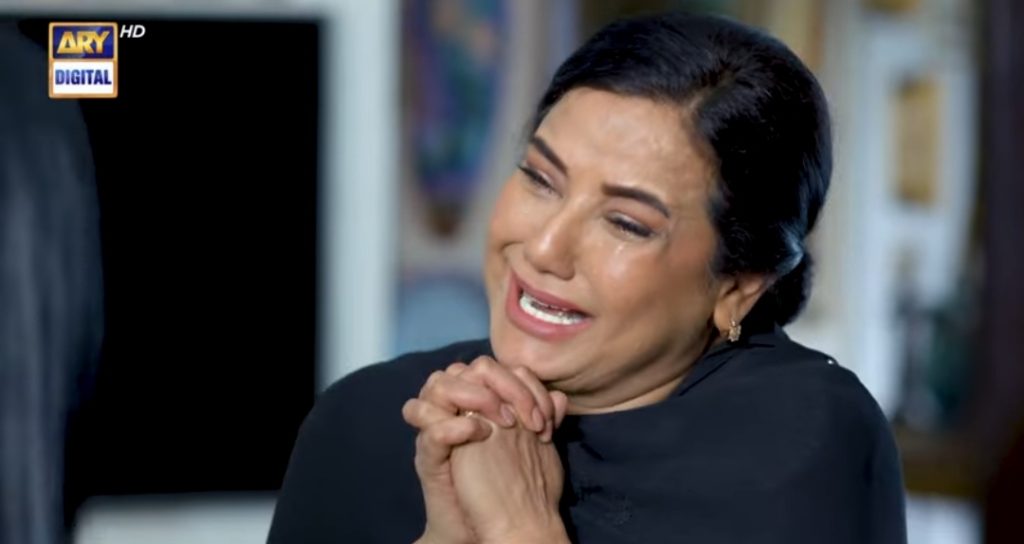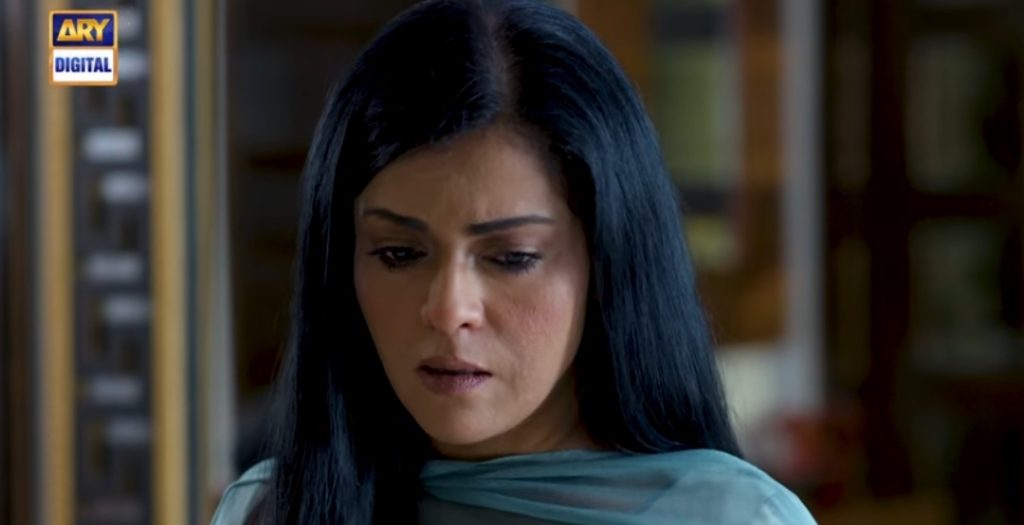 Today, the last episode of the drama aired on ARY Digital. The drama was being praised a lot the fans as they loved the story of Ushna and Shahroz. Fans loved the acting of all the actors as well.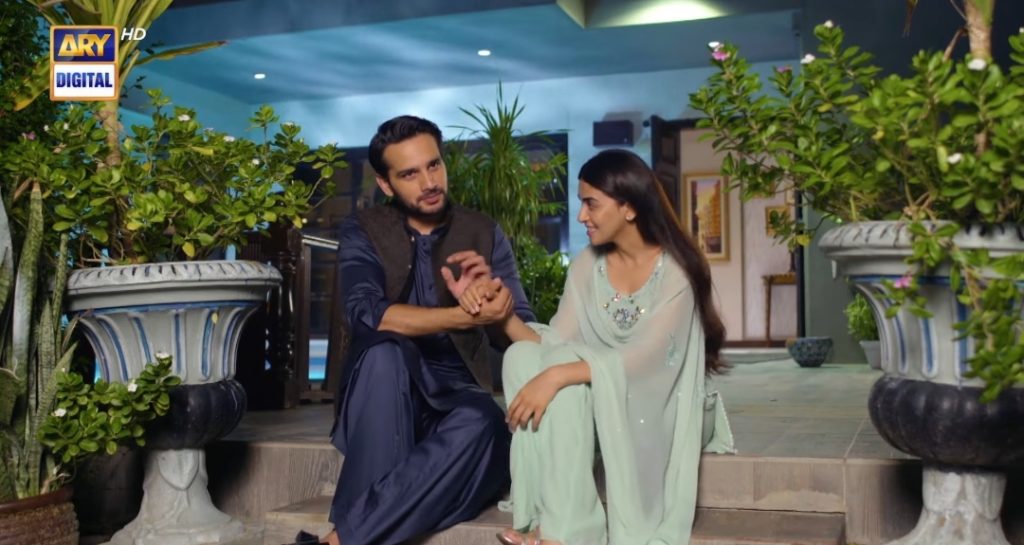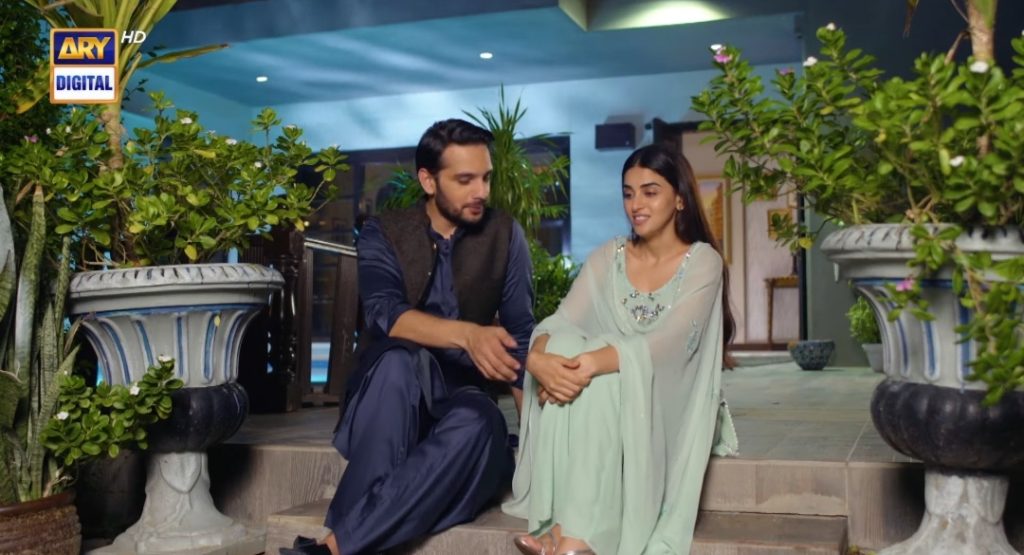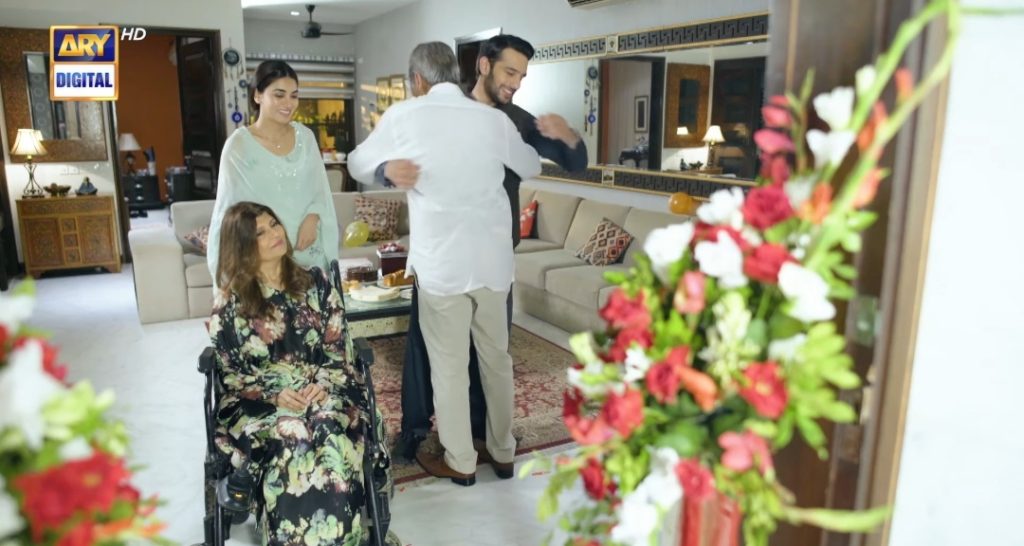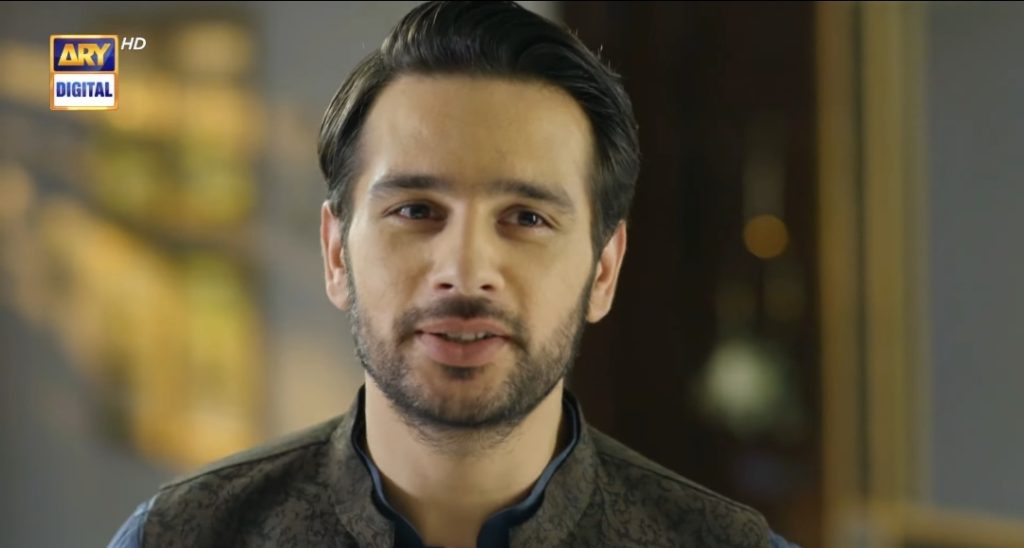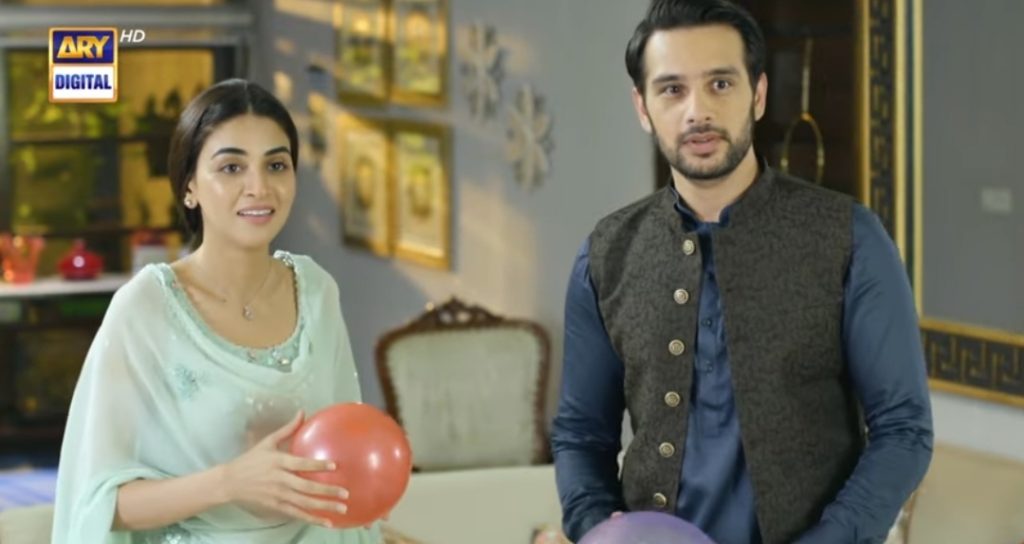 After watching the last episode, fans are absolutely in love of the drama because of its happy ending. They praised and loved the beautiful chemistry of Ushna and Shahroz. Fans loved the acting of Rubina Ashraf, Sajid Hassan and Maria Wasti. Fans from India and Bangladesh also praised the drama and its happy ending and said that they will be missing the show. Fans also liked the chemistry of Anmol Baloch and Usama Khan and urged drama makers to cast them again. Fans were of the view that both the actors have shown amazing chemistry which is why they watched and appreciated the show. Here are all the comments.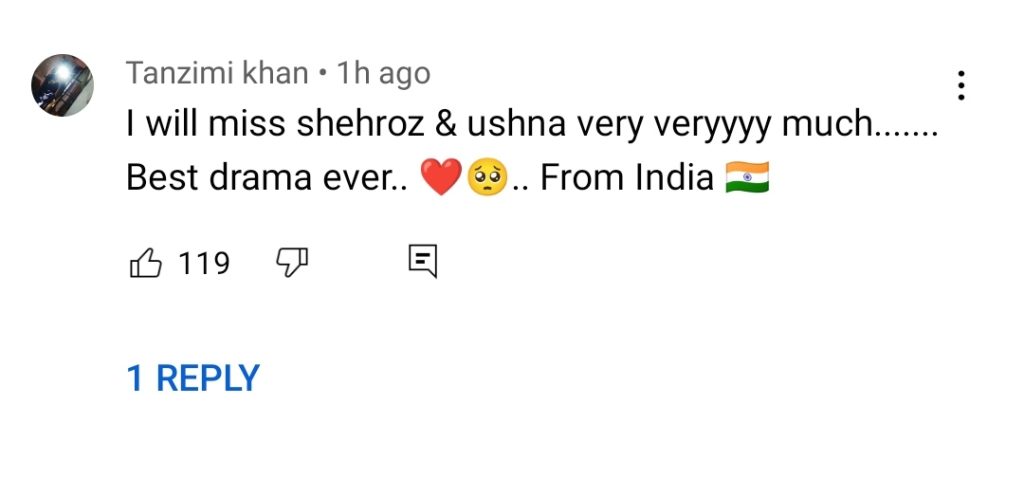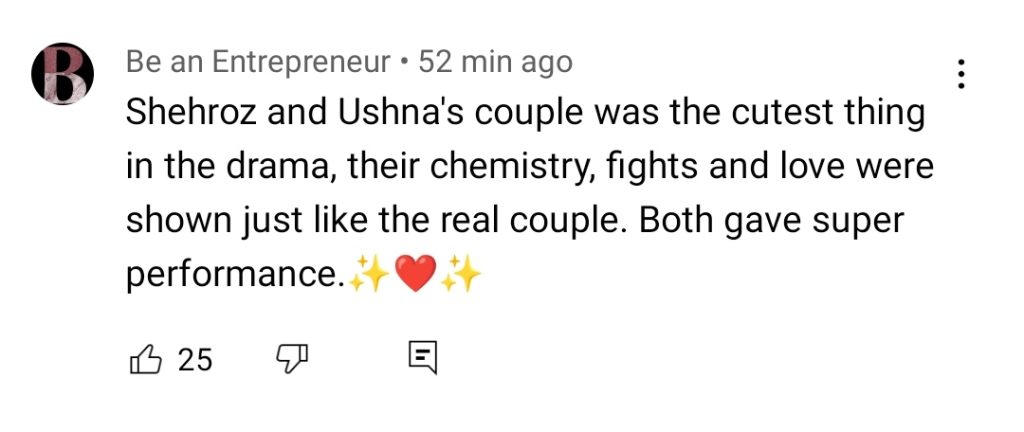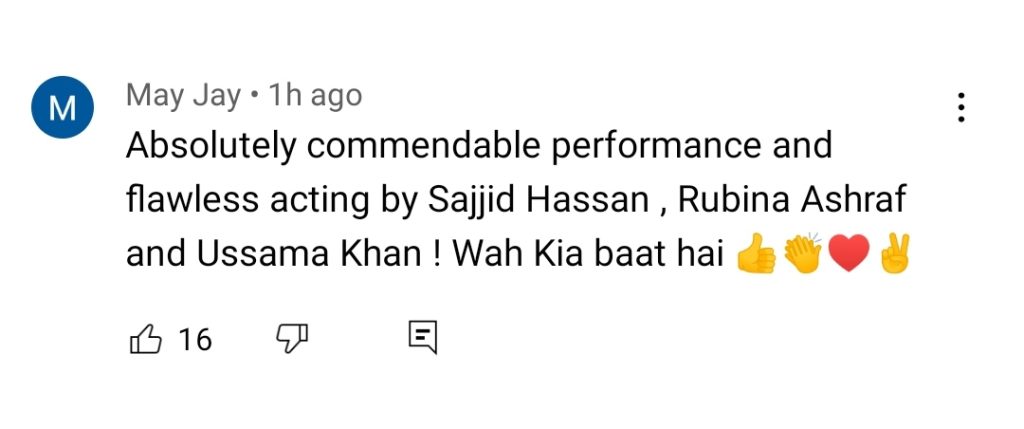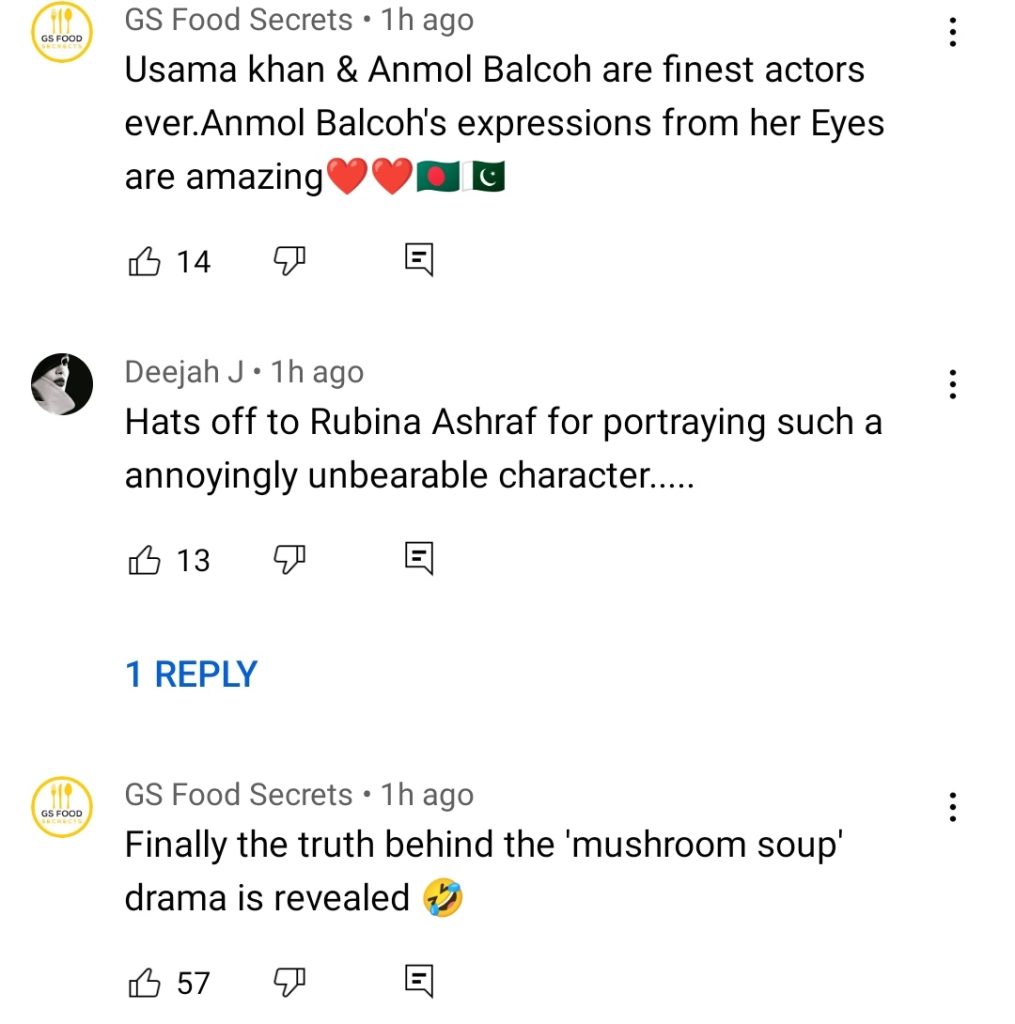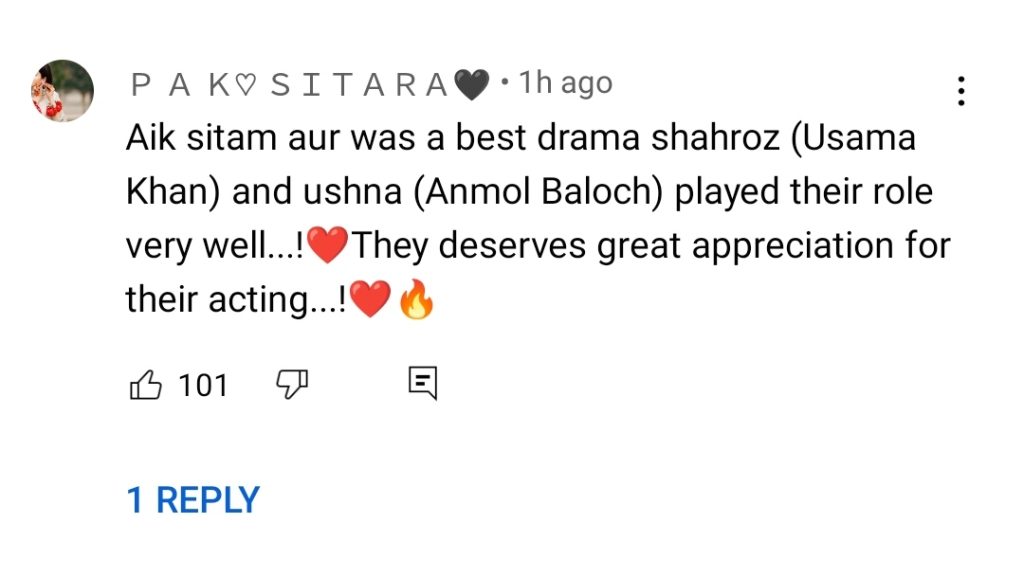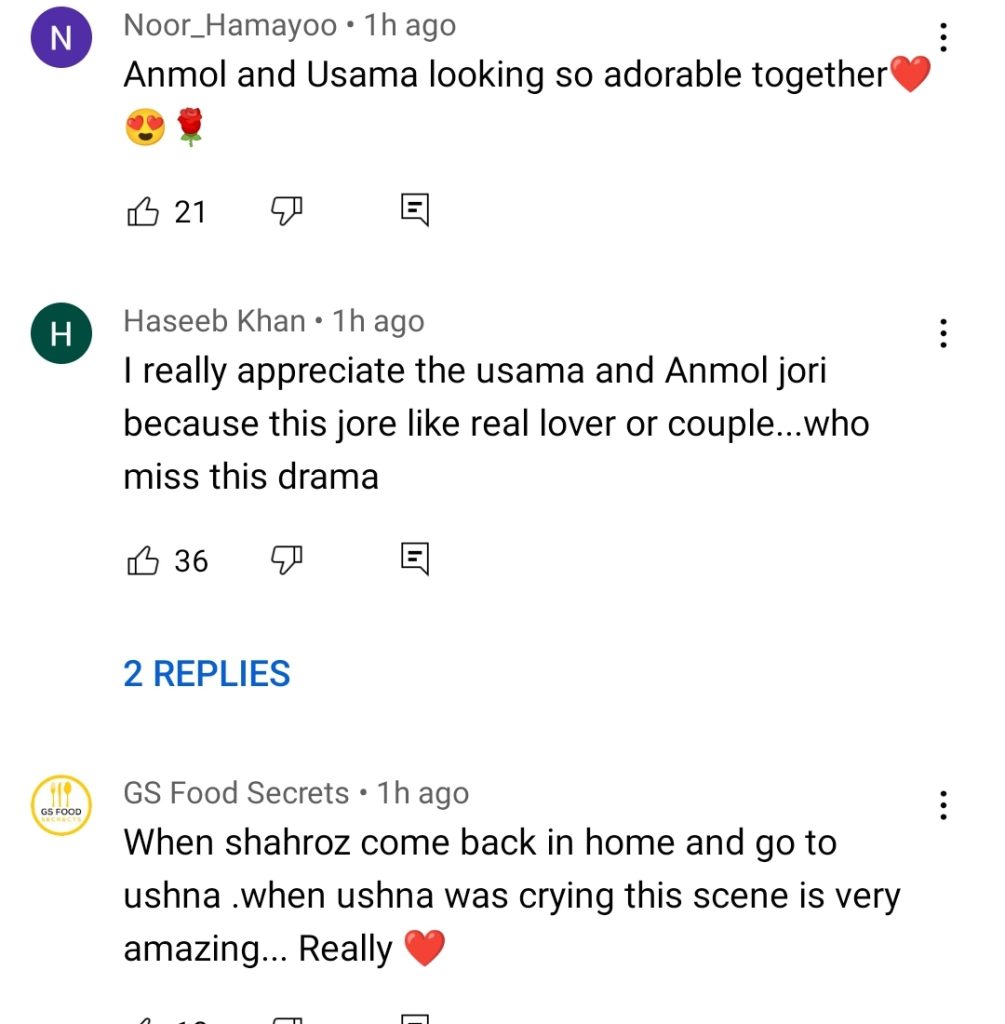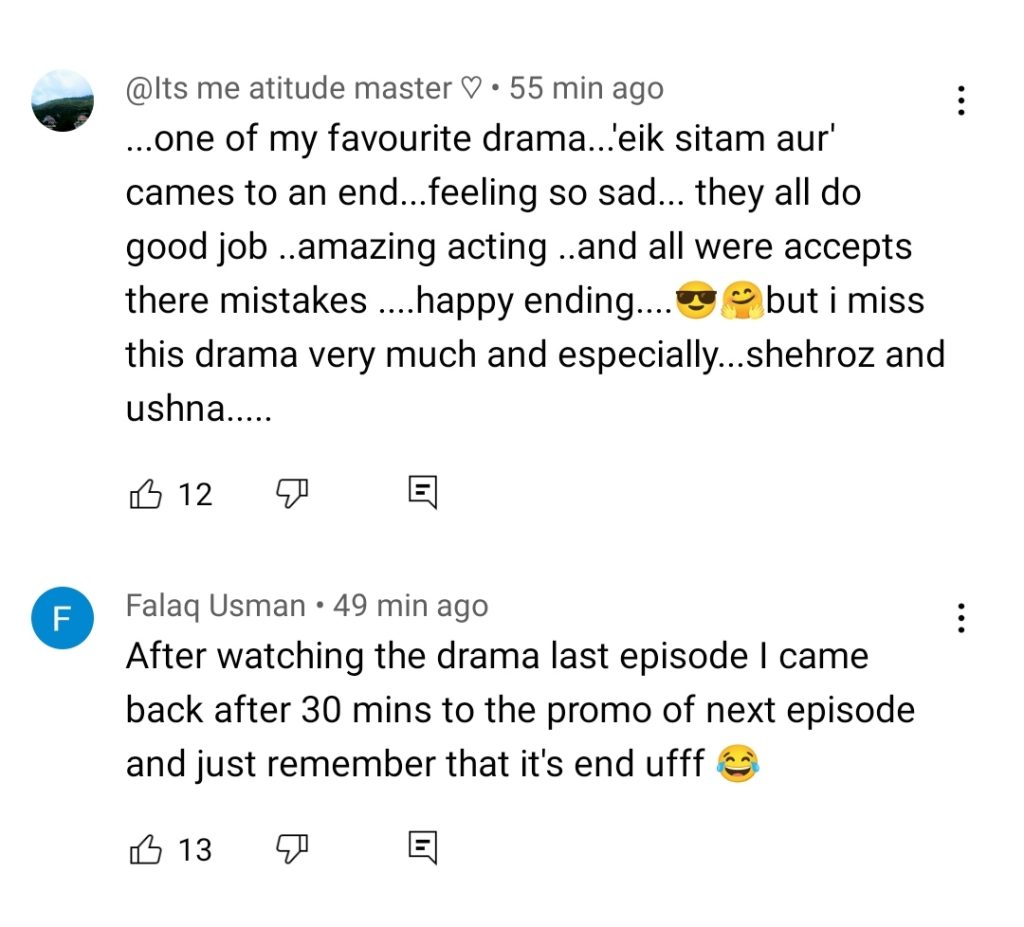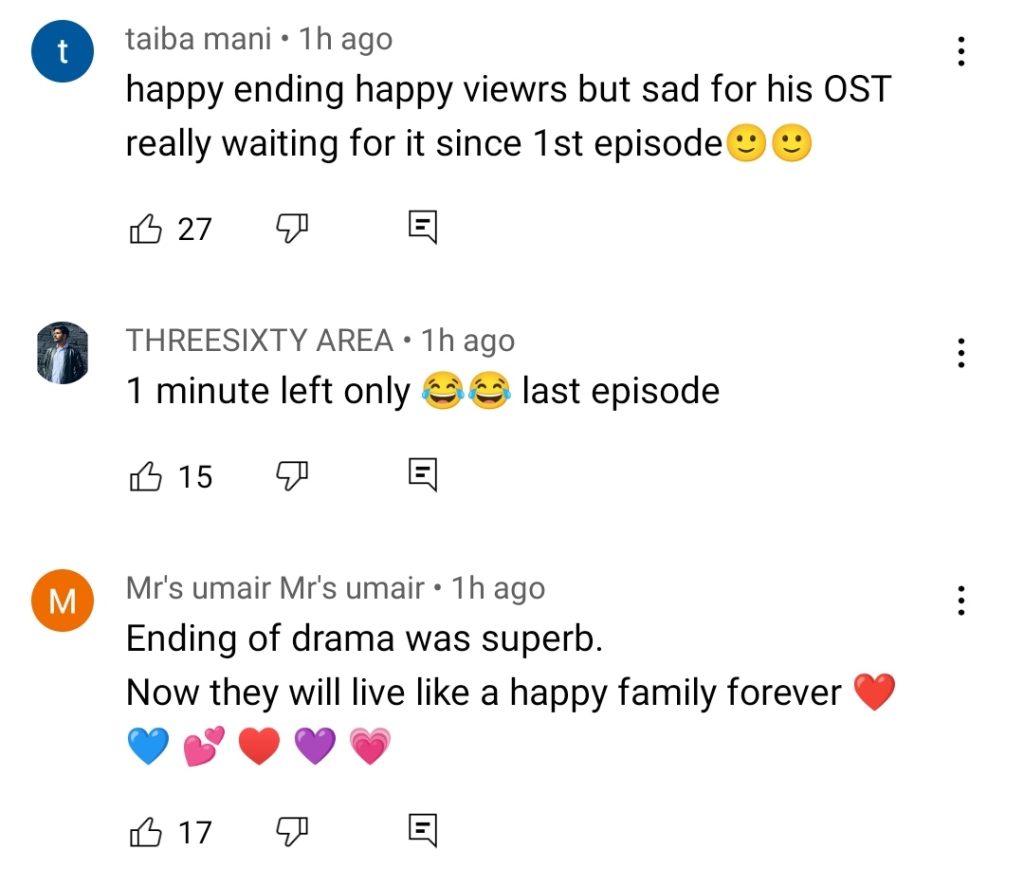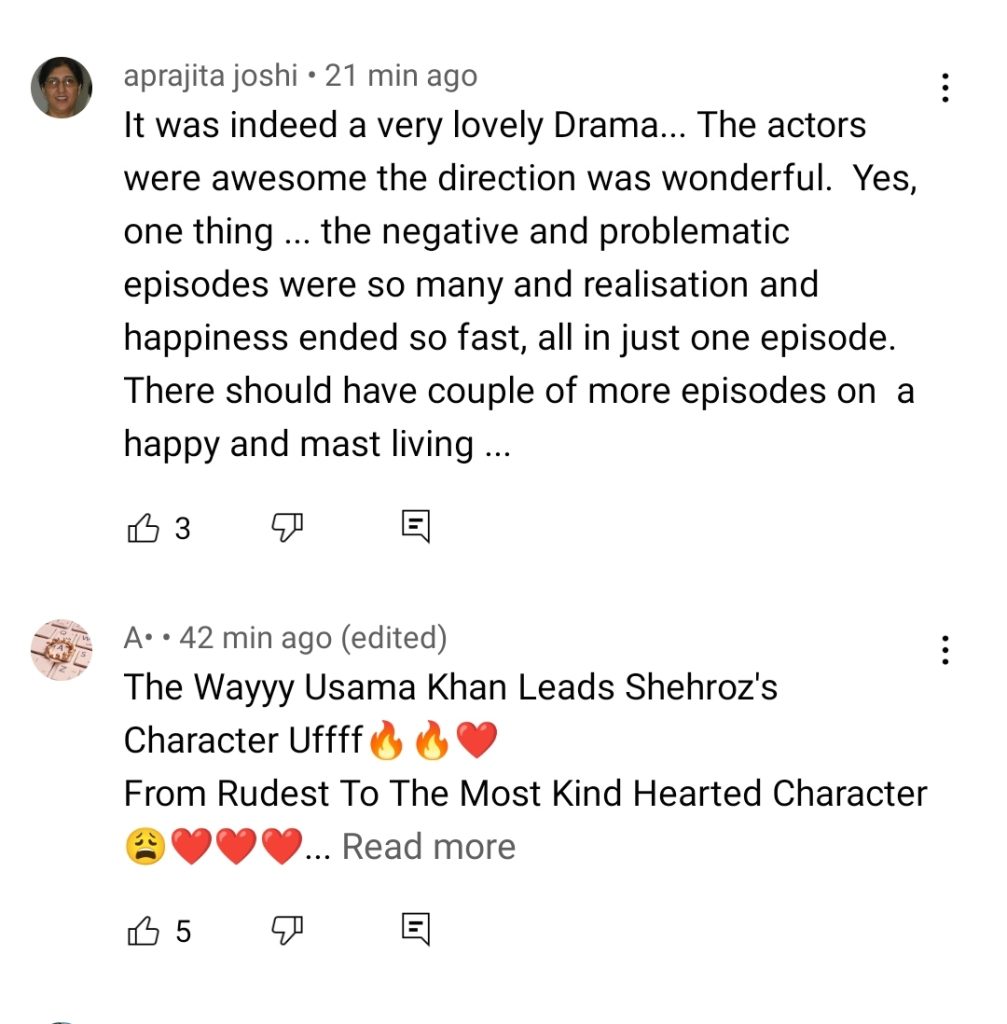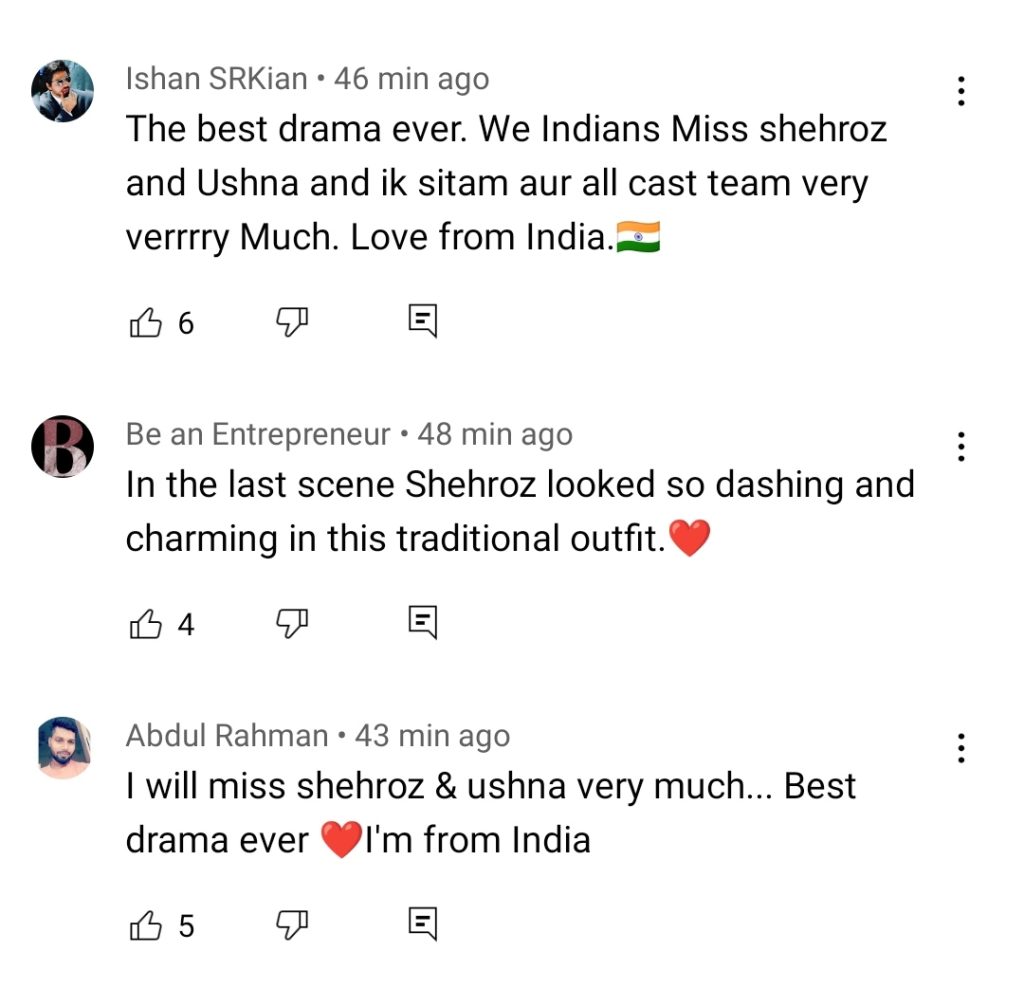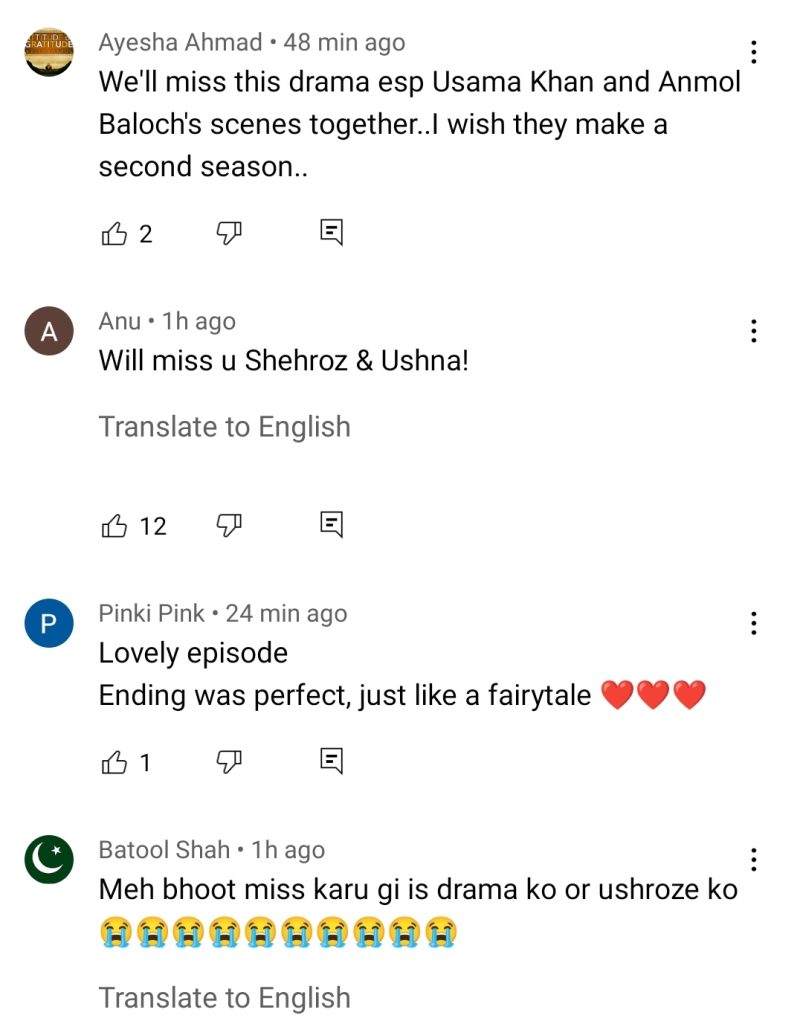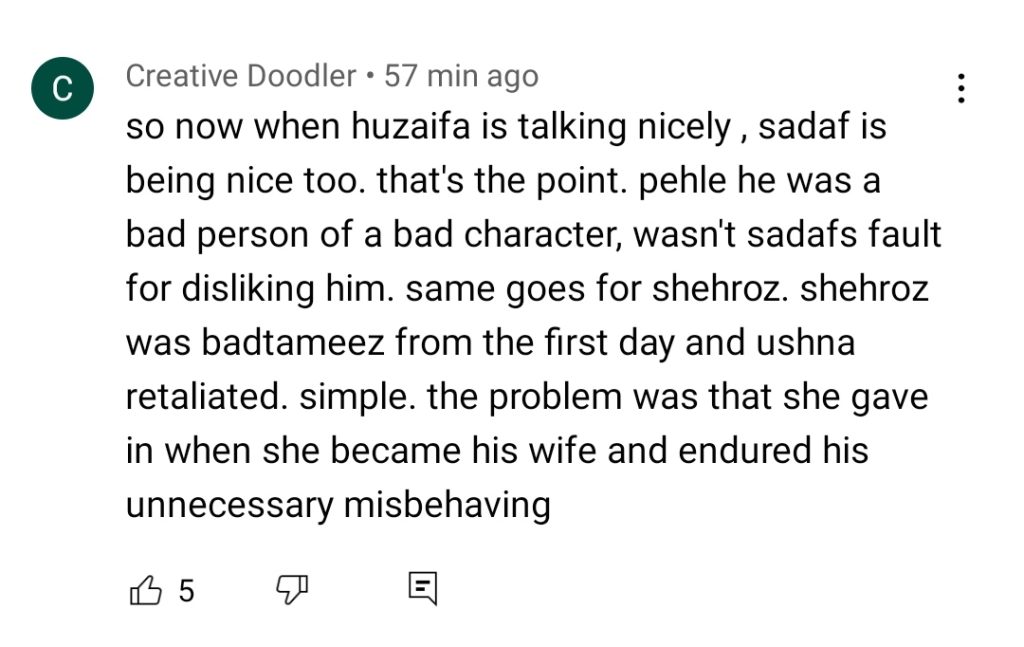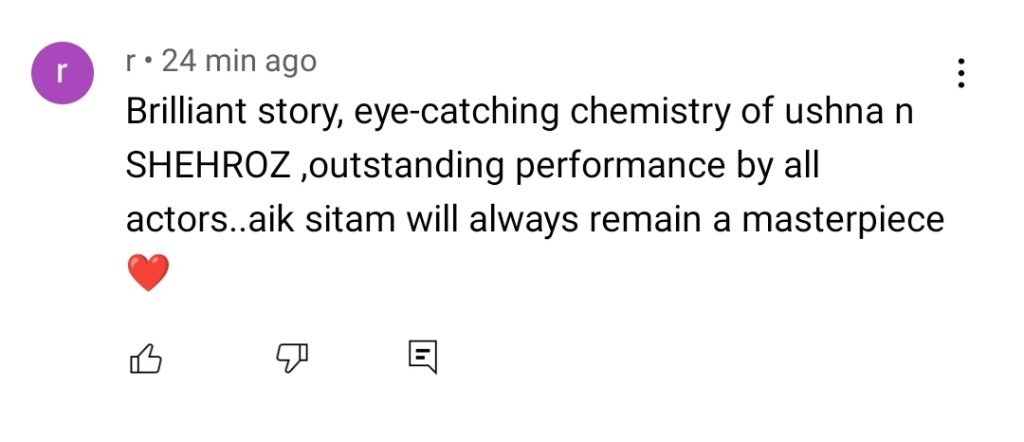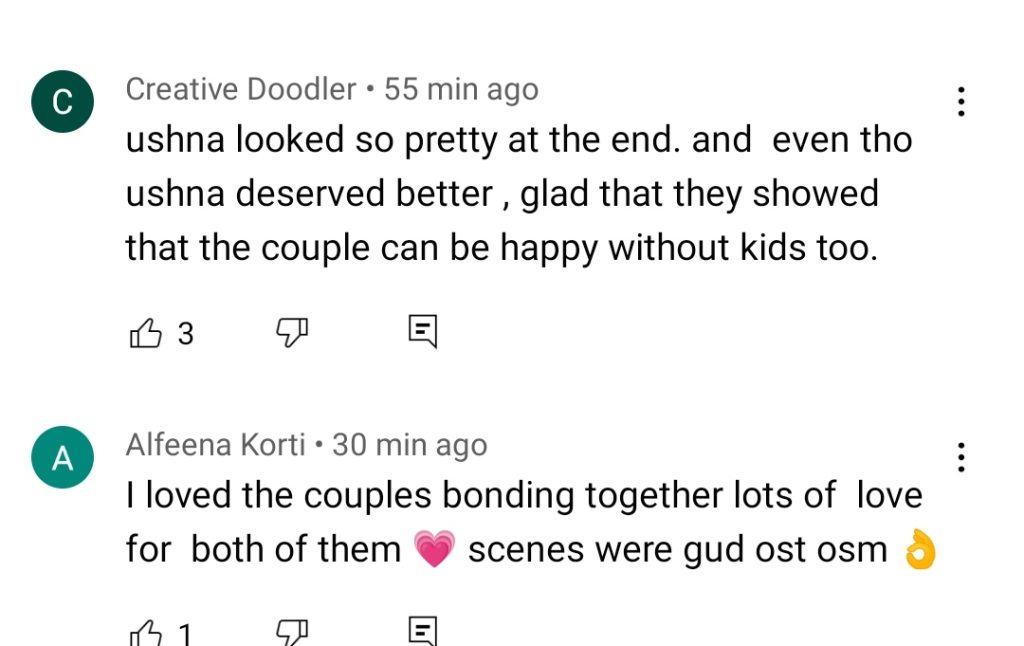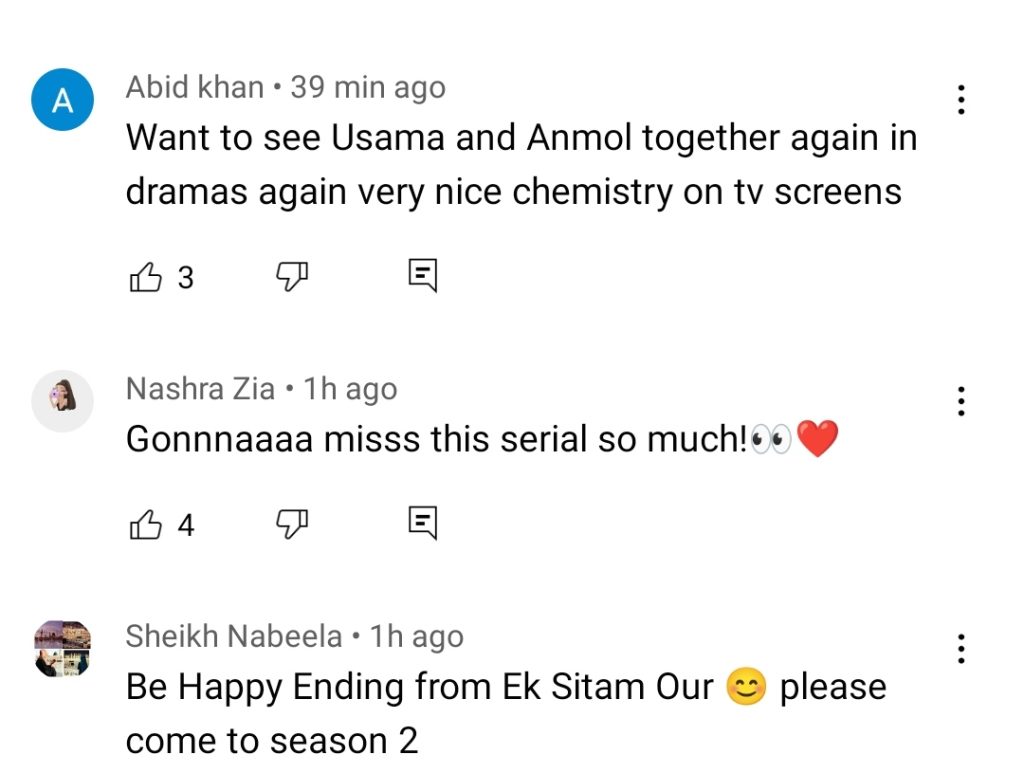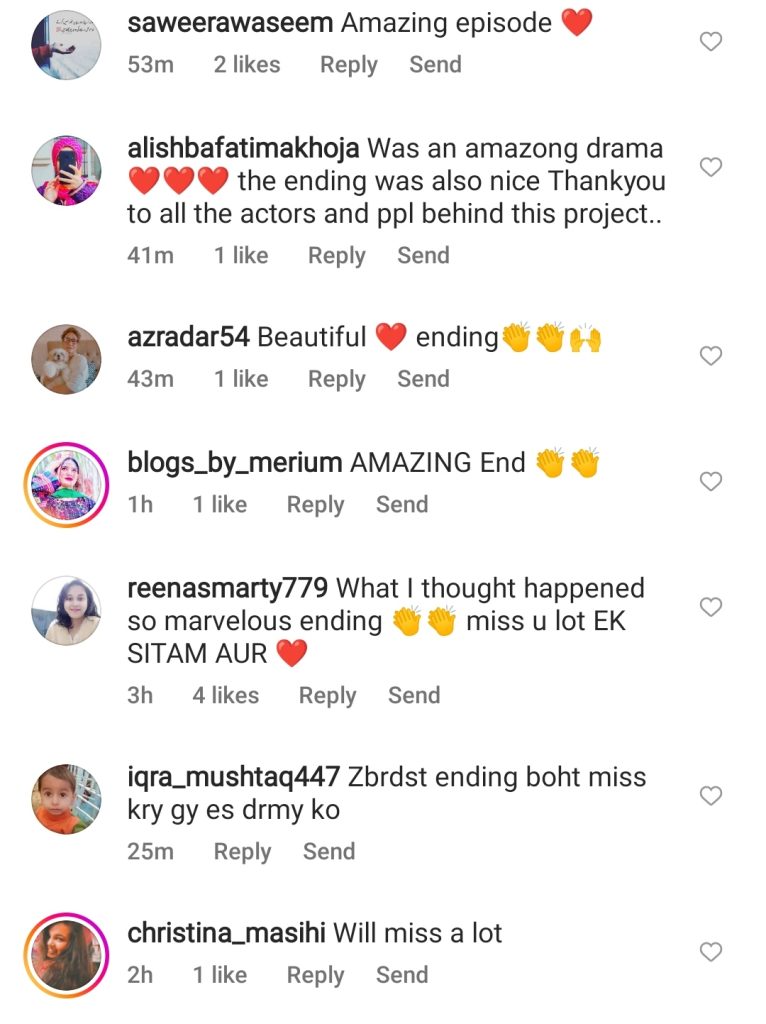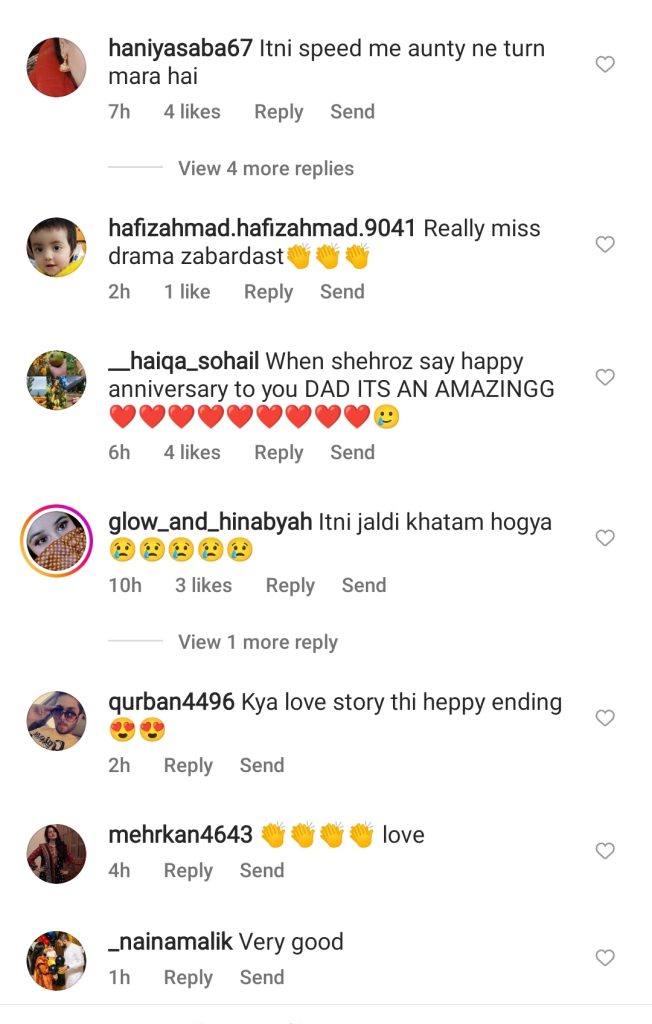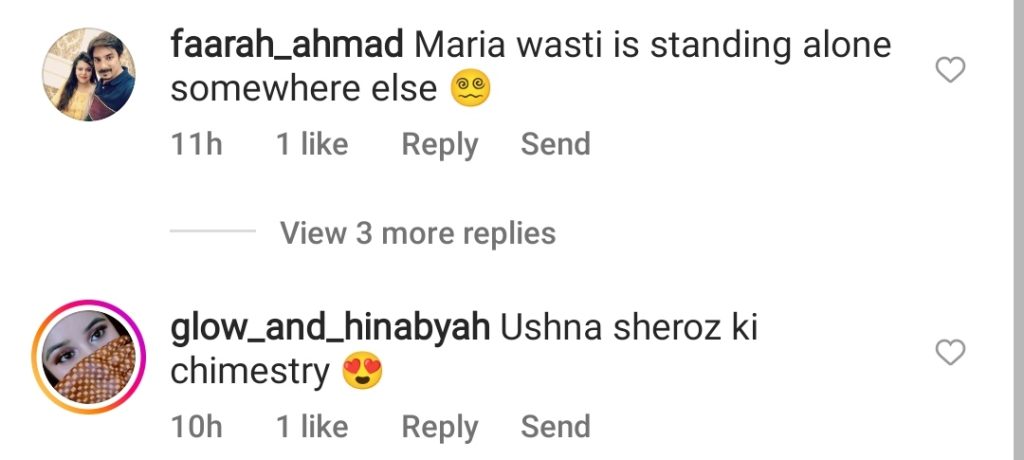 Did you like the happy ending of Ushna, Shahroz and Zainab? Do let us know!