Aiman Khan and Minal Khan need absolutely no introduction. They are the only female identical twins of the Pakistani drama industry with a massive fan following. Aiman and Minal are not only sisters but their bond is so special that they have been each others friends and companions ever since they were children. Their bond is so strong that if one of them is going through a bad phase in life, the other one can sense it. They know everything about each other which is another reason why they are more close to each other than anyone else in their lives. Aiman Khan and Minal Khan both are really good actors and they have also been endorsing some of the leading designers of Pakistan. Aiman and Minal started their journey at a really young age which is why it won't be wrong to say that they have transformed in more ways than one.
Aiman Khan and Minal Khan also started their weight loss journey together which made a big difference in their looks. They were always pretty but now they look more attractive and polished than ever. They have access to the best designers and make-up artists which obviously makes a huge difference as well. Here are some of the most shocking and also some of the most cute transformation pictures of Aiman Khan and Minal Khan which show how far they have come.
These two pictures are years apart yet one thing common between them is that the love Aiman Khan and Minal Khan have for each other has remained the same. They have turned from cute looking school going girls to chic looking young ladies.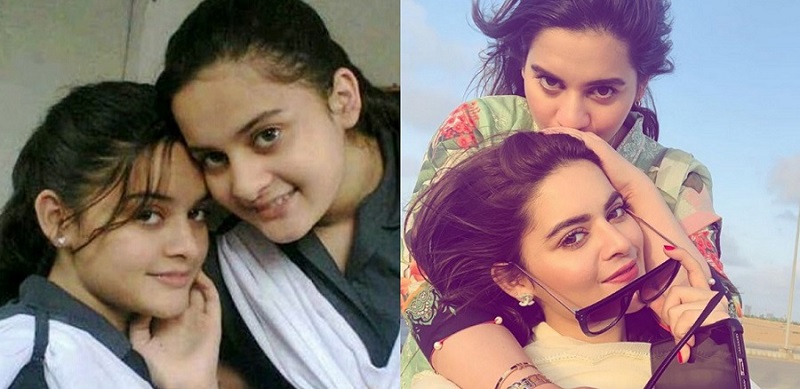 Aiman Khan and Minal Khan's weight loss is more evident in these two pictures. Their style game in the latest pictures is on point and their innocent faces in the old pictures make them look really cute.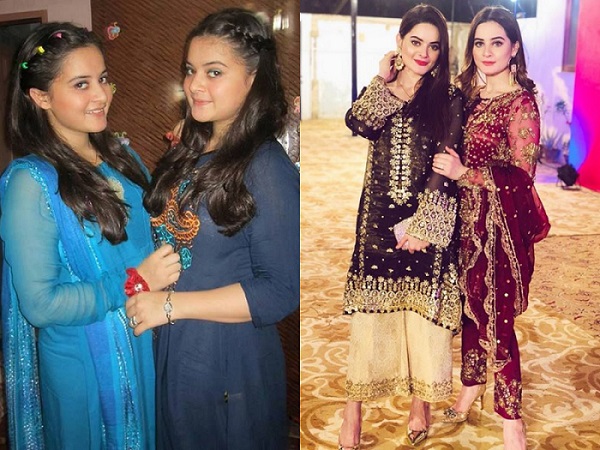 One thing is for sure, Aiman Khan and Minal Khan always loved posing for the camera. Their vibrant personalities show from these pictures which confirm the difference in their looks.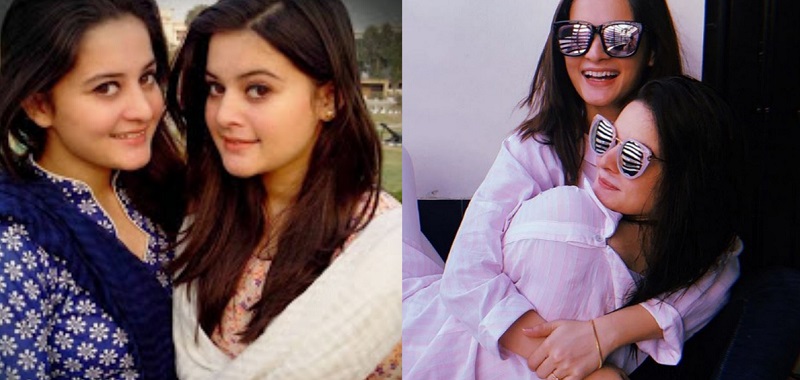 These pictures are simply adorable. Aiman Khan and Minal Khan were always pretty whether they had make-up on or not but now they are more stylish than ever.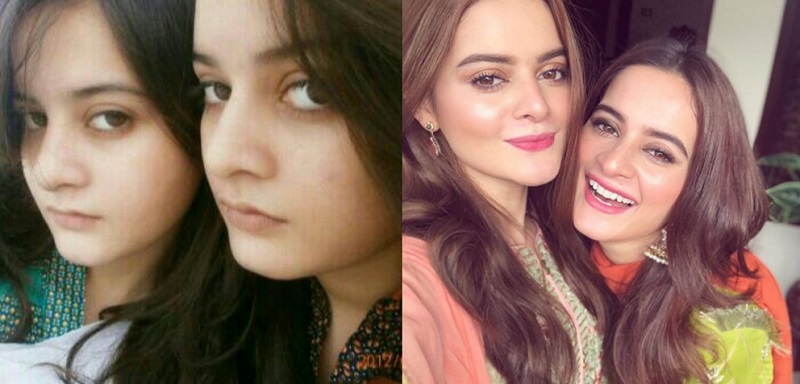 It is difficult to tell them apart in both these pictures. While one picture shows confident young girls who enjoyed being photographed, the other one shows even more confident young ladies who continued taking amazing pictures together.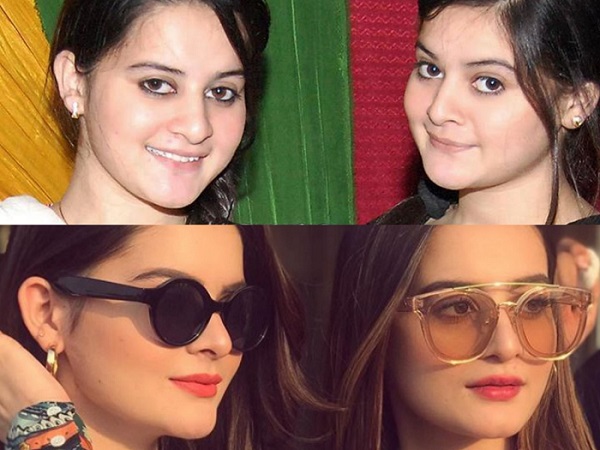 These two pictures are the best! Whether it was a decade ago or now, Aiman Khan and Minal Khan's bond was always strong.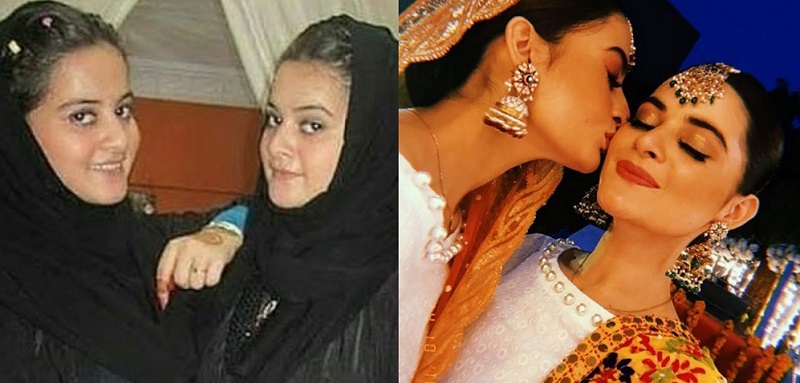 Guess what?! Aiman Khan and Minal Khan always loved taking selfies together. These before and after selfies are a perfect reflection of how much they have evolved over the years.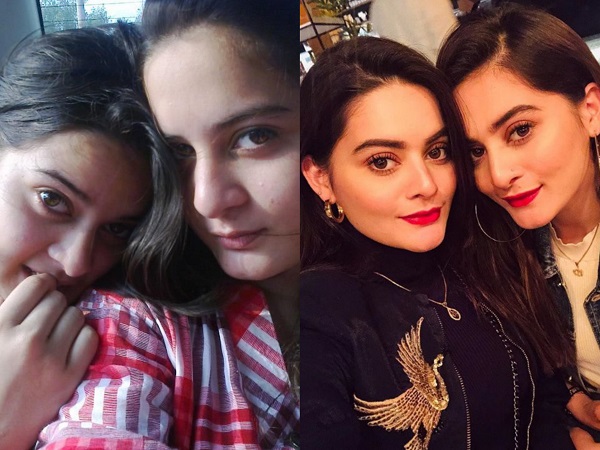 From cute young girls to divas – Aiman Khan and Minal Khan's transformation journey has been amazing. Looking at these before and after pictures it is quite evident that these two sisters took evolving together to a whole new level.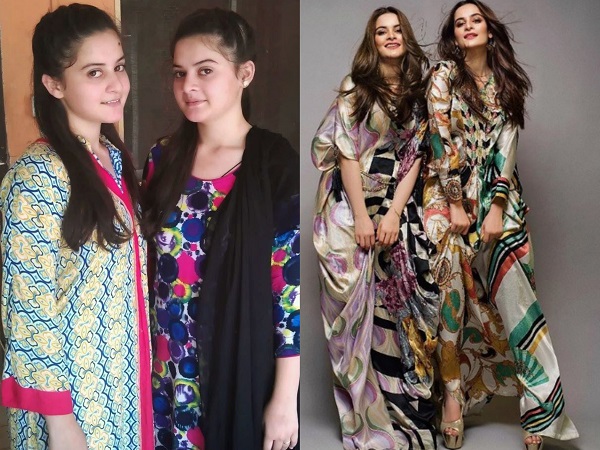 Beautiful then and even more beautiful now. It was more difficult to tell Aiman Khan and Minal Khan apart when they had some extra weight on and when they were younger. Now that they have lost weight, their jawlines and their features are more prominent so it is easier to tell who is who.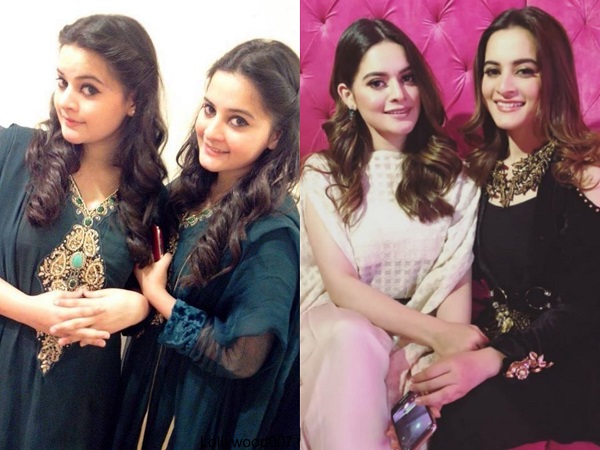 This last picture shows how much weight Aiman Khan and Minal Khan lost and how self-assured these beautiful girls always were.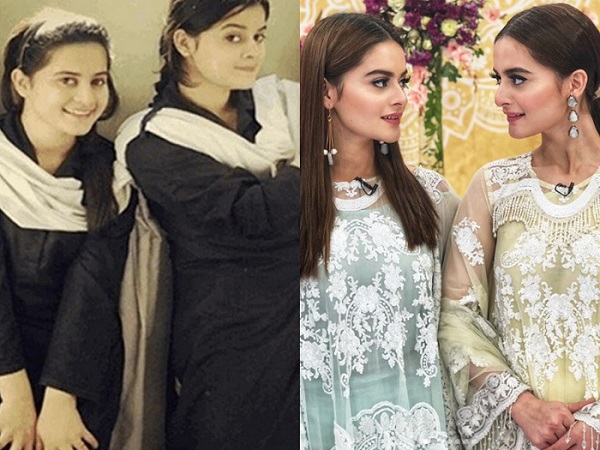 Which transformation pictures did you like the best? Don't forget to share your views in the comments section.