Do you know who made the most beautiful bride? Yes, you guessed it  right. Aiman Khan. She did not break the internet just like that. I mean look how beautiful, innocent and cute did she look. She's very pretty and we love her damsel acts in dramas but this is going to be the most beautiful Aiman has ever looked. It happens ofthen that people from the entertainment industry become brides and grooms so many time on screen that by the time they are in their own wedding, we are over them but that's not the case with Aineeb.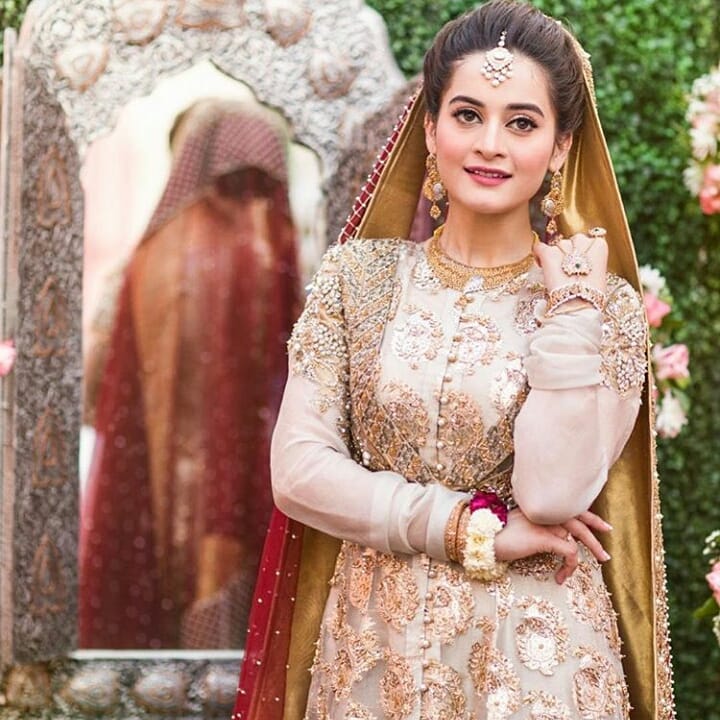 Both did look gorgeous. Aiman also shared some emotional moments with her sister and her father as well. We were more than happy to have you covered for all the happenings right from her dholki to her Nikaah. Her bridal shower again was a star studded affair which saw many known faces. At the same time, not many people were seen during their Nikaah. Well, Aineeb's wedding also hinted at another possible wedding and that was Minal and Manzoor's. Bothe were pictured together and we are so excited to see them get married soon.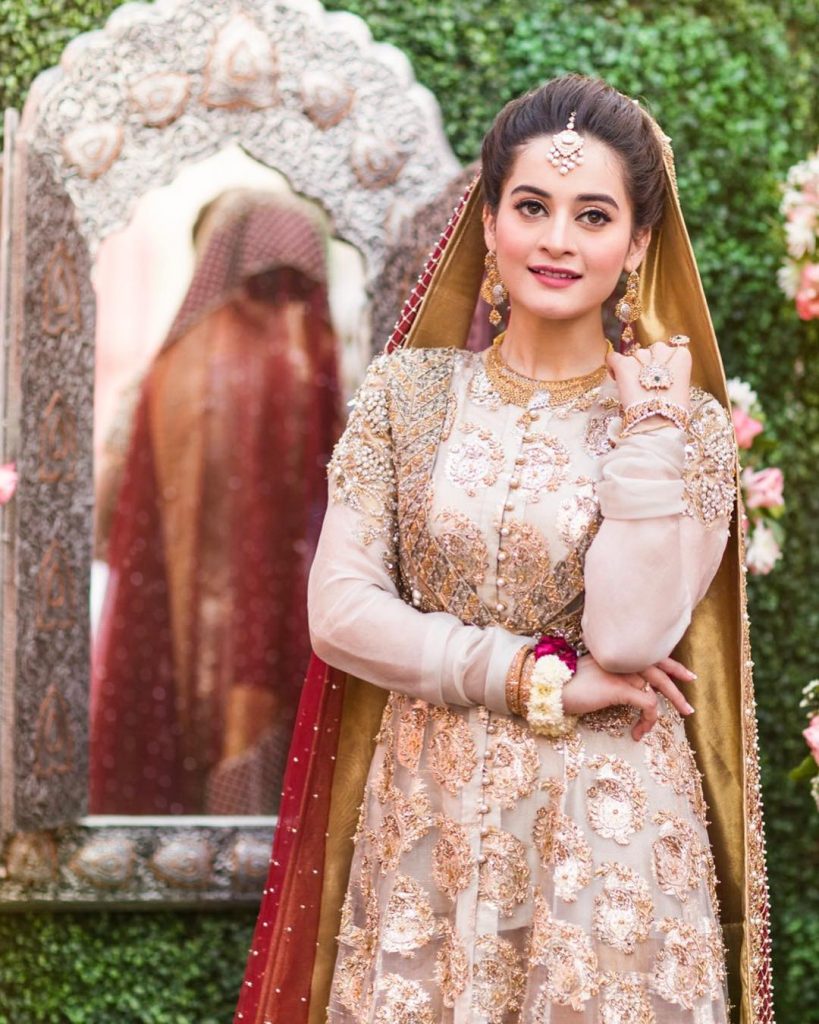 Now, you take a look at these pictures and tell if we are wrong about Aiman being the most beautiful bride.