The young sensational couple of Muneeb Butt and Aiman Khan has garnered a lot of love and attention from the fans before and after their marriage that happened in November, 2018. Aiman Khan and Muneeb Butt have always kept their fans involved in their lives by sharing every happiness they have experienced together. However, people have started speculating that both Aiman Khan and Muneeb Butt are keeping a big secret from them which is the news of Aiman's pregnancy.
Ever since Aiman Khan's appearance on Rewind With Samina Peerzada, people have not stopped talking about Aiman's pregnancy. Aiman is mostly sharing throwback pictures on Instagram but Muneeb Butt shares latest pictures every now and then. Aiman Khan has put on a little happy weight after the wedding and people can not stop commenting and speculating that they both have a baby on the way.
Where some commenters are too focused on getting the scoop, others are often seeing rebuking such commenters, telling them to keep their speculations to themselves.
Have a look at what Aiman and Muneeb's fans have to say about their latest click: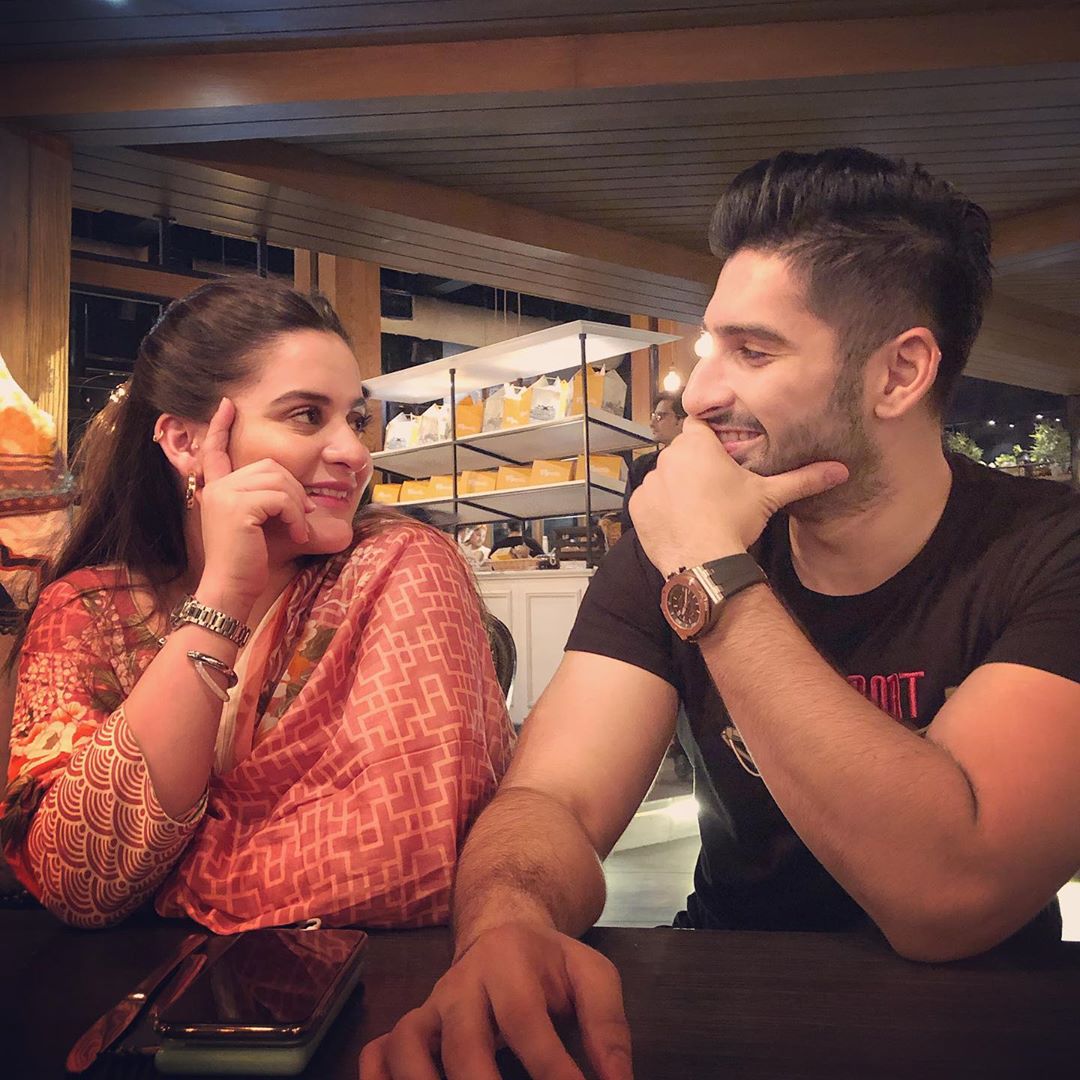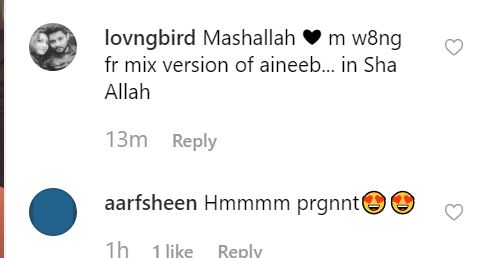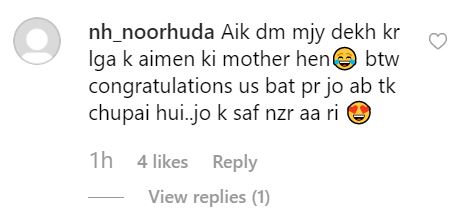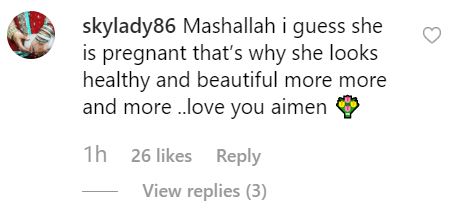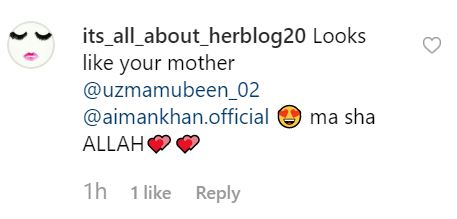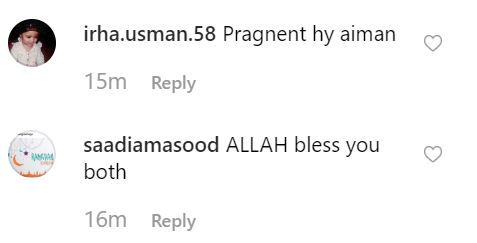 Watch More:
All Latest News About Aiman Khan