After a long break from music the 'Mahiya' fame Ainnie Khalid (also famous as princess ainnie) is back with a new video and song having an unusual name 'tharki saala'. Like its name the video is also shot in a rough manner, while lyrics are exactly what one can expect from the title 'tharki saala'. The video is directed by Sohail Javed.
Ainnie Khalid also paid gratitude to her fans, saying her success is due to the love and encouragement of these fans.
The music video has been posted on facebook page of Ainnie Khalid few days ago and is been shared many times already. Its too early to predict whether this new song can stir the music like 'Maahiya'.
Here is the full content from Urdu Daily Jehan Pakistan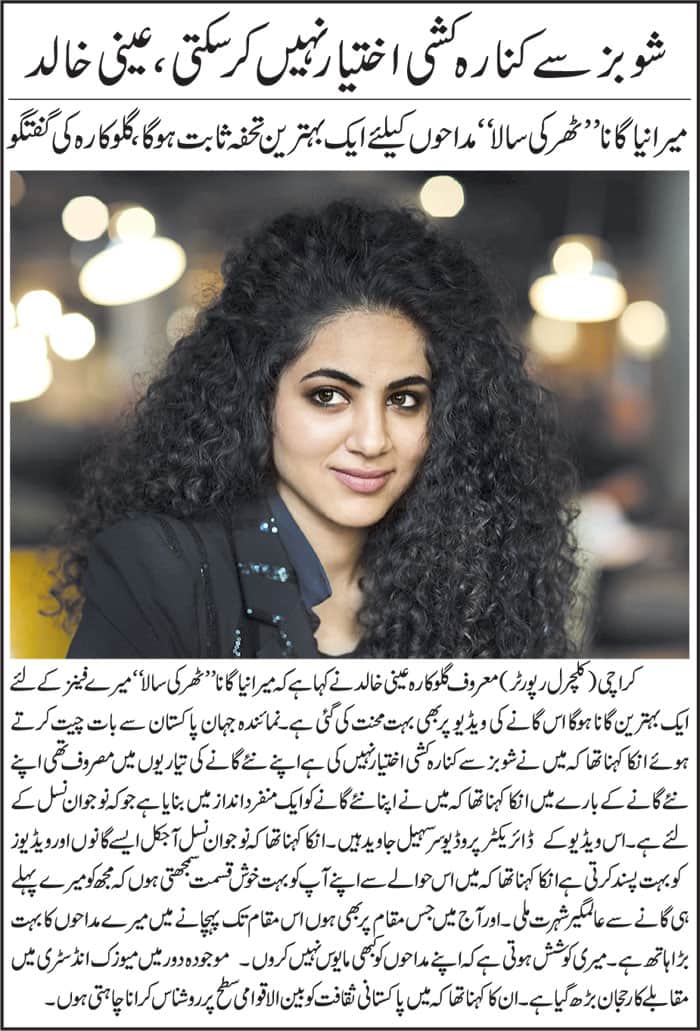 Rashid Nazir Ali