Ainy Jaffri has not been in the industry for very long but she is quite a famous model and TV and Film actress. She has done some dramas with a lot of breaks between them but she has made a comeback to the TV screen recently. Ainy Jaffri has also appeared on big screen in such a short span of time as well. Her film debut was with film Main Hoon Shahid Afridi in 2013 with a supporting role. After that she did a lead role in Balu Mahi opposite Osman Khalid Butt back in 2017.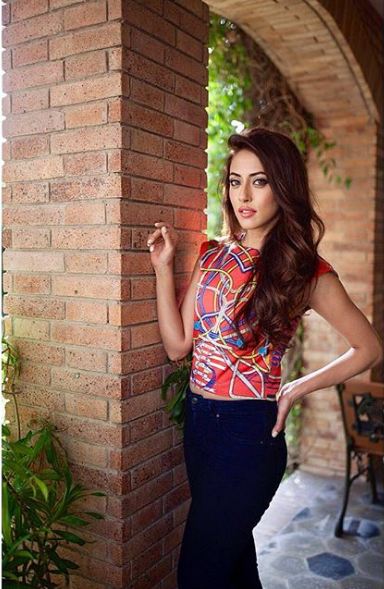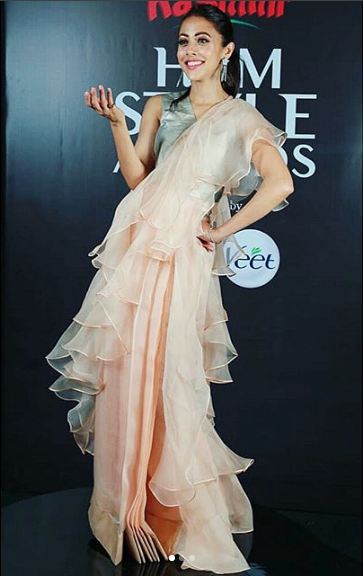 Ainy is a very stylish personality who we mostly don't see in eastern attires. Although when she did attire in a purely eastern way she looked ravishing. She basically took up this look for her drama Tajdeed e Wafa which in presently airing on HUM TV.
Here is the look of Gorgeous Ainy Jaffri in a pure desi look.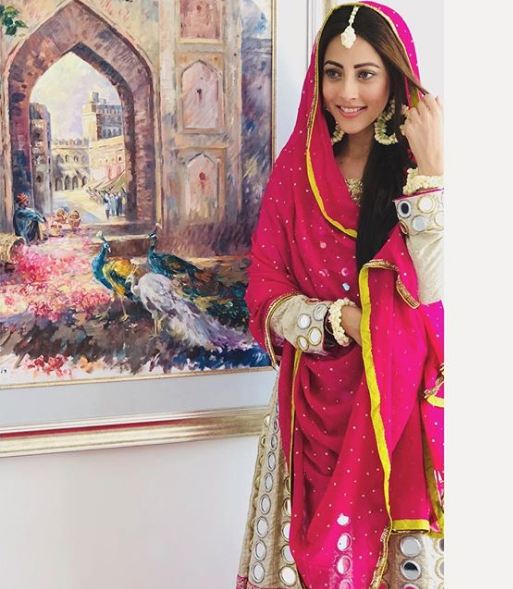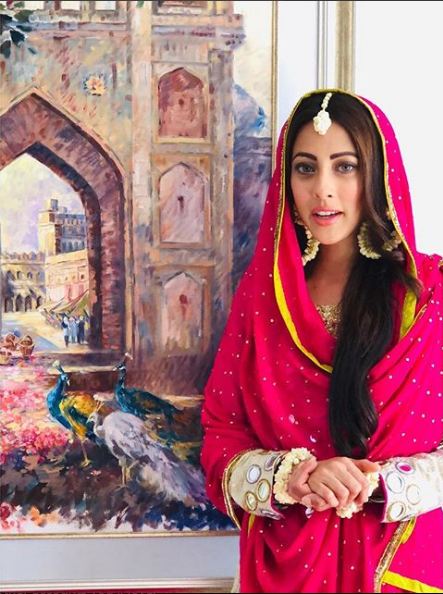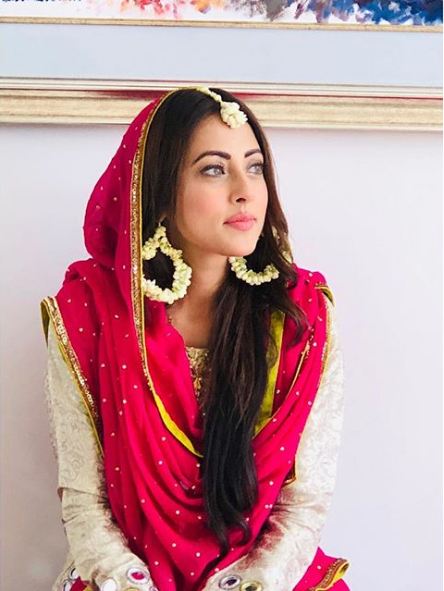 Ainy is wearing a skin colored frawk with Pink Dupatta and jewelry made up of flowers. She has a minimal make up on and has completed her look with Gajjras in both hands. Ainy has done complete justice to the Desi look and is looking amazingly beautiful.