Parwaaz Hay Junoon is a tribute from entertainment industry to Pakistan Air Force. Its production is well under way and the teaser will most probably release on the 6th of September to mark Pakitan Air Force's commendable role on that date in the country's history, or on the 7th of September, which is Pakistan Air Force day.
The movie will be directed by Haseeb Hssan, who has recently given us Mann Mayal and Diyar e Dil. This is is his first movie from the director's chair. The film will show the rigorous training, trials and tribulations faced by the personnel of PAF, in the line of duty. There are some very extreme weather conditions shown on screen especially from the Northern areas of Pakistan.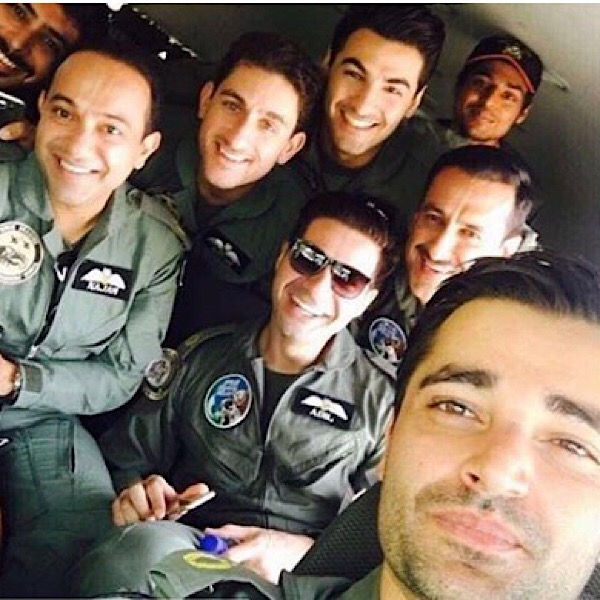 The famed singer/model/actor Alamdar Khan has revealed that he is going to be part of the movie, as part of the aerial action packed scenes, playing a major support system to Hamza Ali Abbasi, the lead protagonist of the movie.