Ali Zafar has already proved himself to be a jack of all trades by proving himself as a successful singer, actor and model. But Ali Zafar's talent doesn't stop here, he is now directing a short film. The details about the short film are not known yet but he tweeted something to the effect on his twitter page. He also posted some pictures from the shoot. It is a night time shoot which Ali Zafar is enjoying a lot.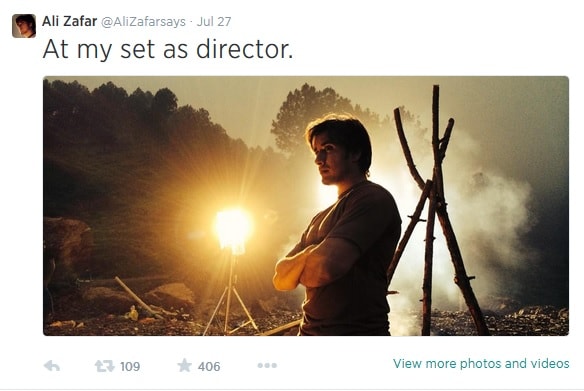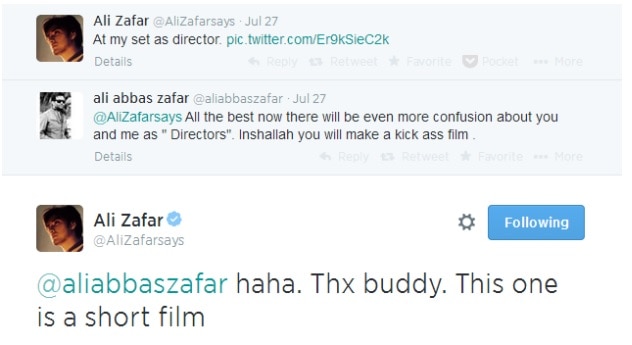 Sana Javed posted this picture on her facebook page in which she says that she is on location of a commercial shoot which Ali Zafar is directing.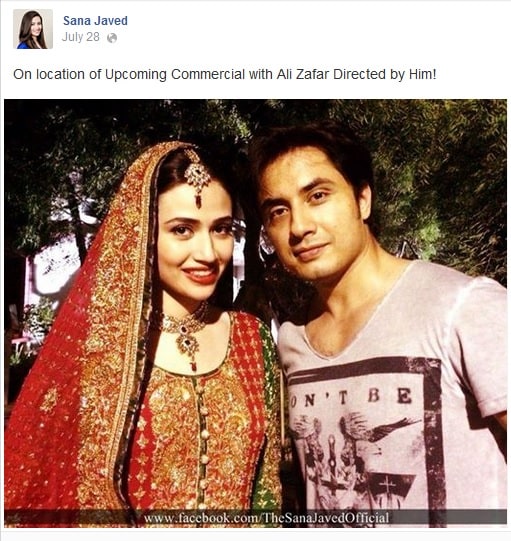 It is really good to see Ali Zafar doing work in Pakistan after a break of few years in which he mostly worked in India.
Eid Mubarak to everyone from my side.