Alicia Silverstone is an American actress.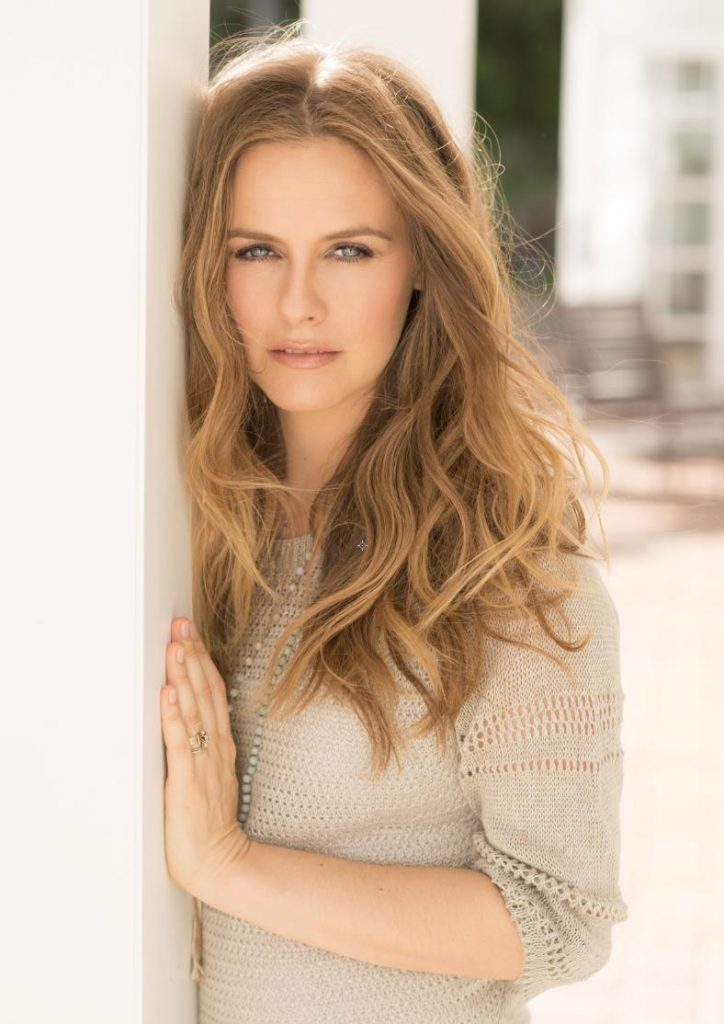 44-years old actress through social networking website Instagram that surely gave laughter fits to every Pakistani.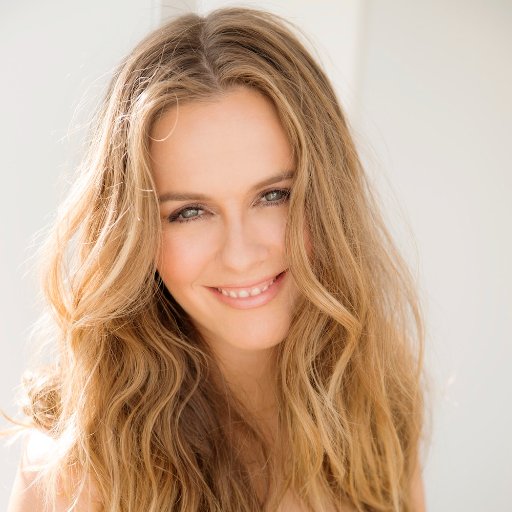 Alicia Silverstone shared a picture of Heena packet with her picture printed on it. The Afshan Brown Mehndi that gives quick colors to your hair.
Alicia Silverstone shared the pictures and wrote: "Someone sent this to me… What language is this? Pretty funny!
Rockstar Ali Zafar replied to Alicia's question and asked her to come to Pakistan if she wants to know about the product.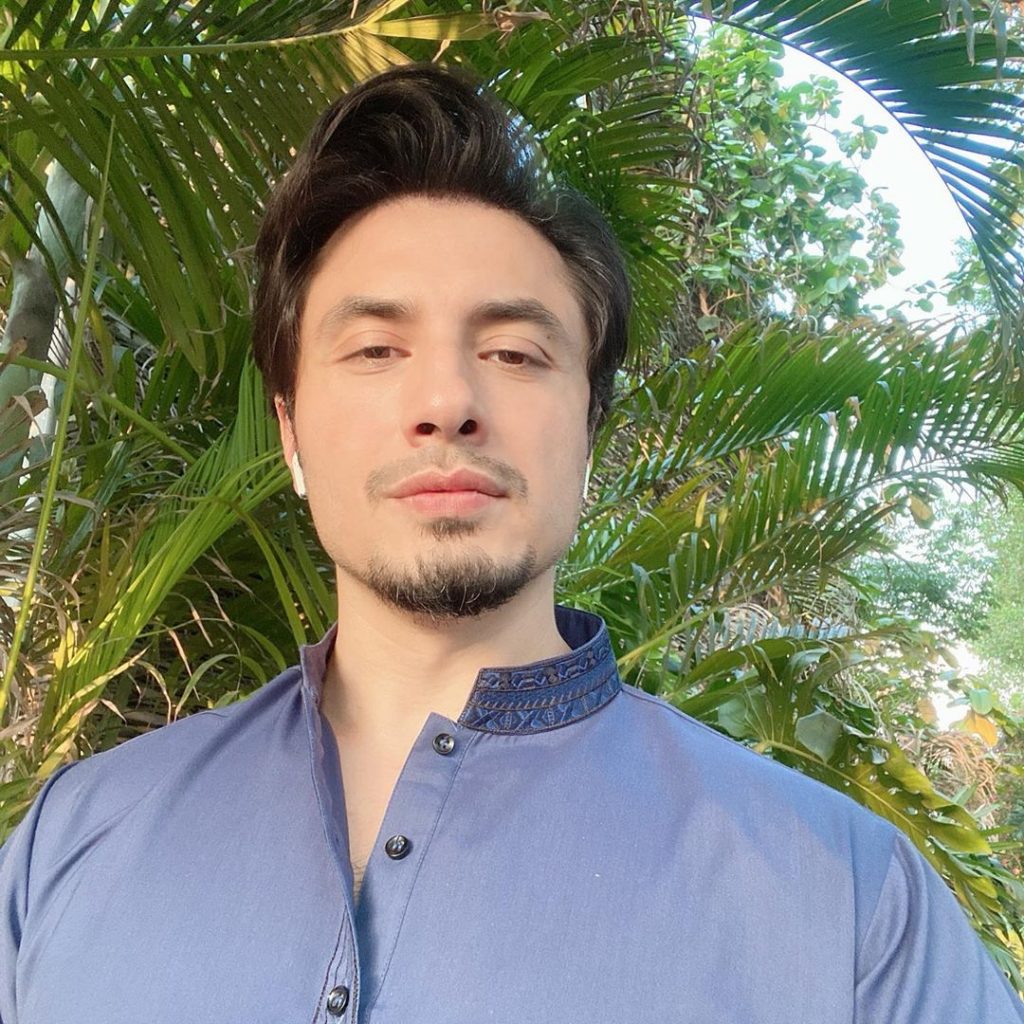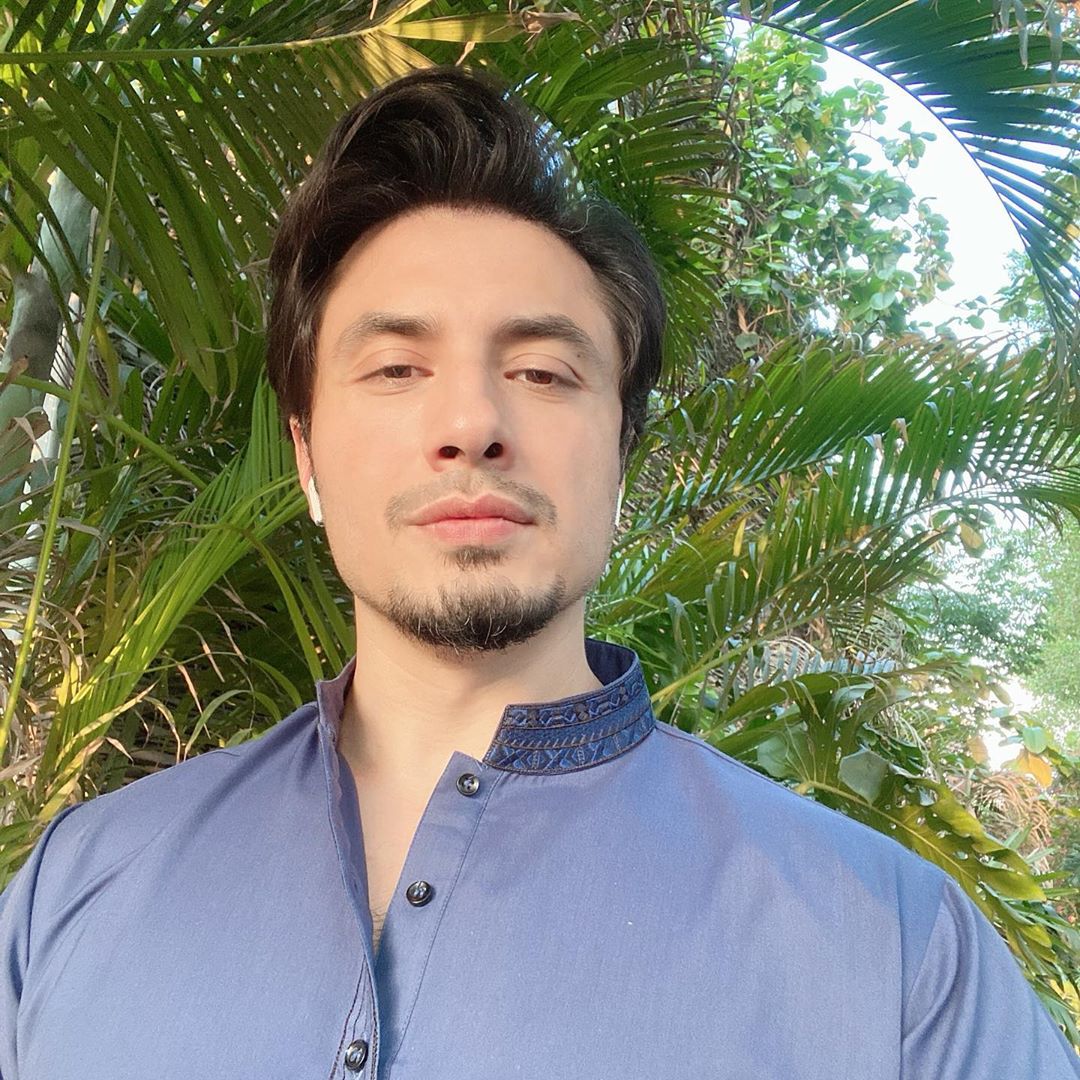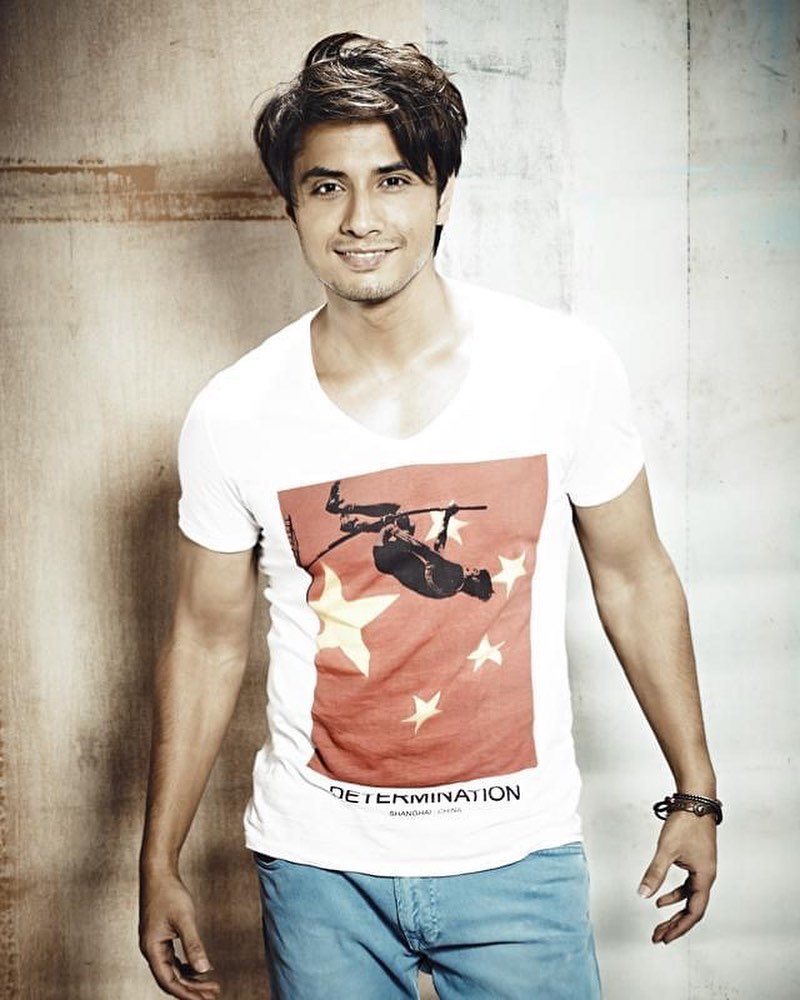 "Dear Alicia If you want to truly understand what this is… You will have to come to Pakistan and spend some time here :)" wrote Ali Zafar.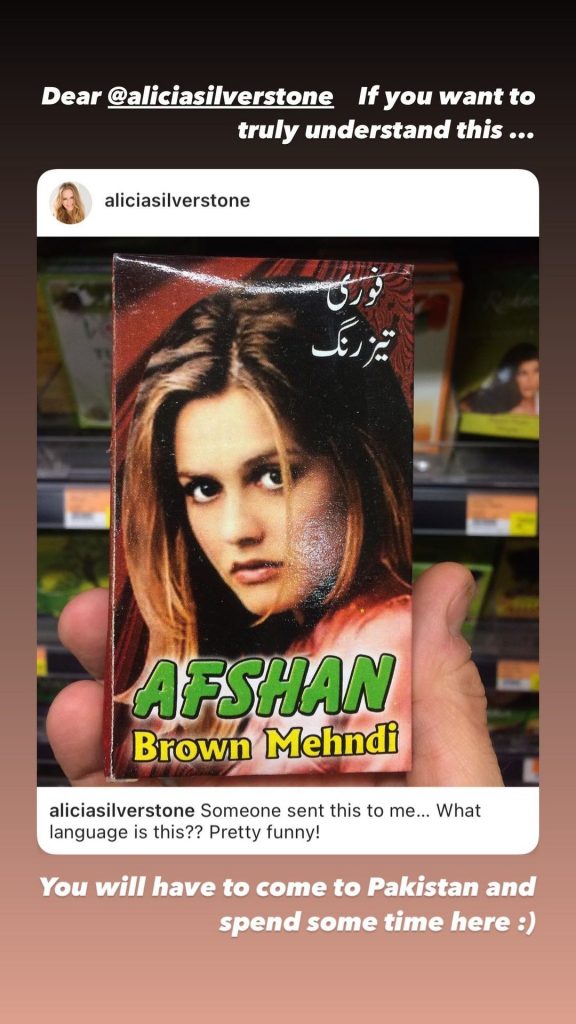 Did you guys find this article funny? Many of our local products have pictures of international stars imprinted on the packets but can you ever imagined what will be their reaction if they find out about it? Share your views with us through comments section!