Ali Zafar is a multi-talented artist we all know. He started of as a painter and has successfully given a shot to singing and acting as well. With the shooting wrapped up for his upcoming film Teefa In Trouble, Ali Zafar was enjoying vacations and now he recently shared his recent piece of art. Ali wrote a beautiful poetry titled Mohabbat and people fell in love with it. Here read the beautiful lines: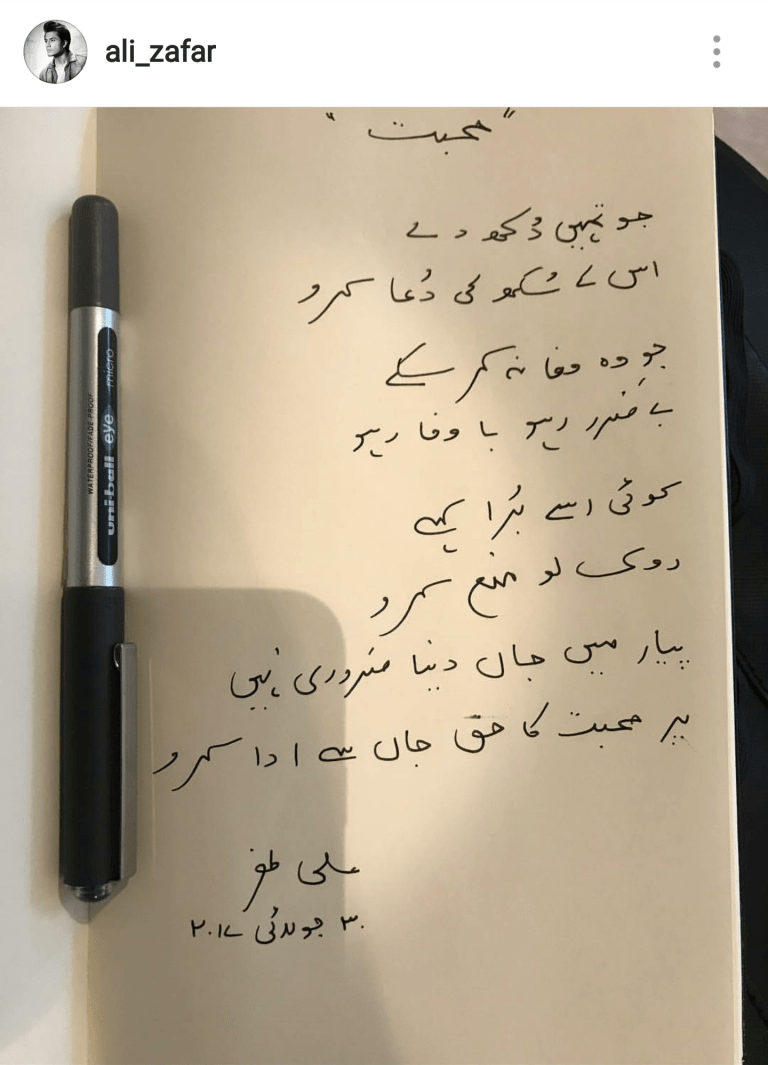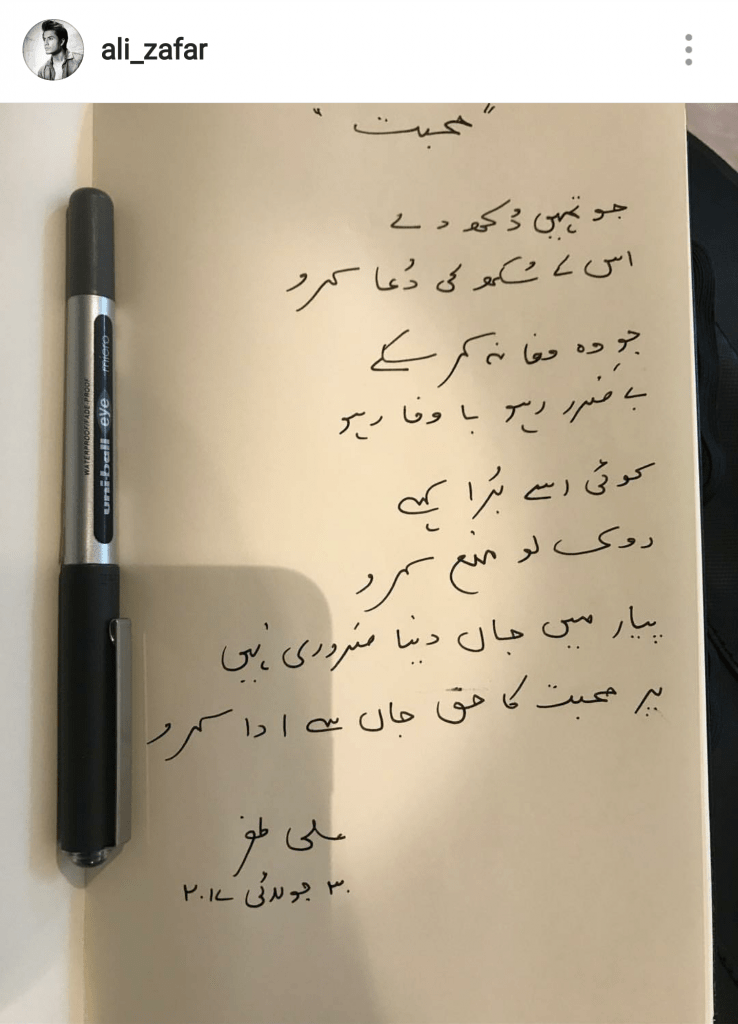 He also added the English translation: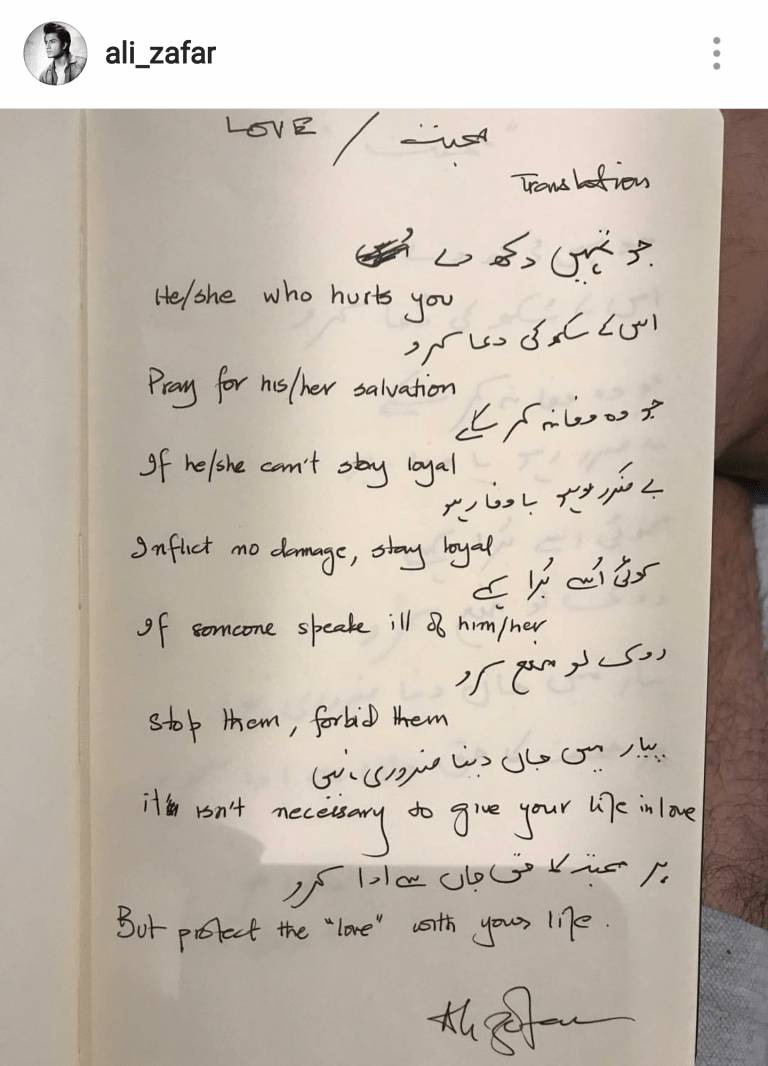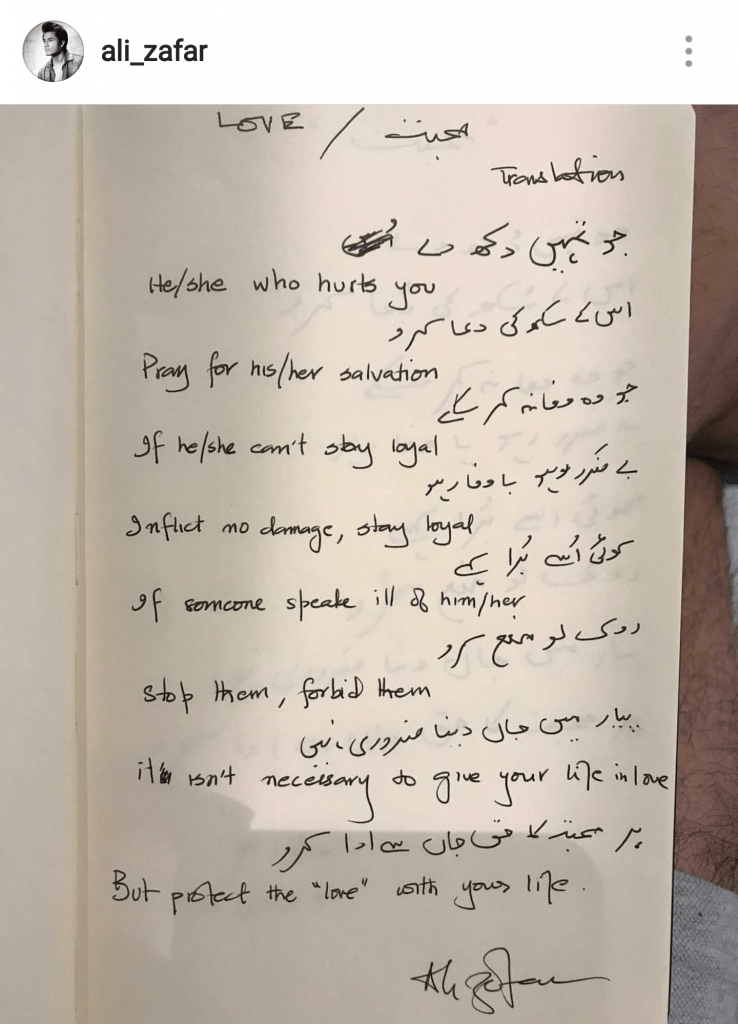 Fans appreciated him and even asked him to read it in his voice: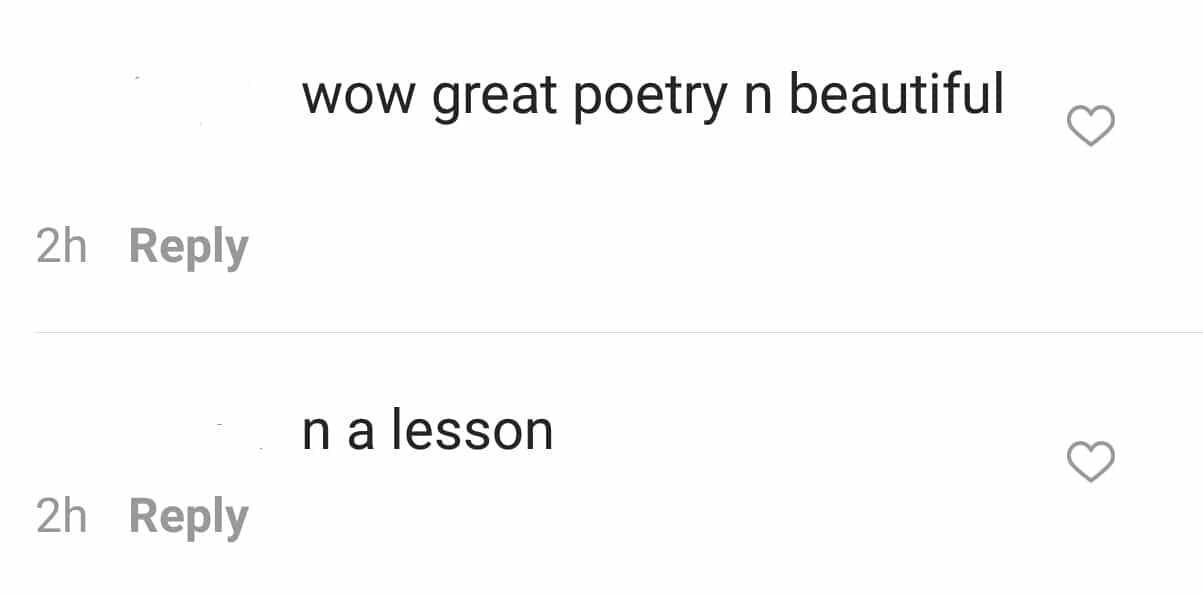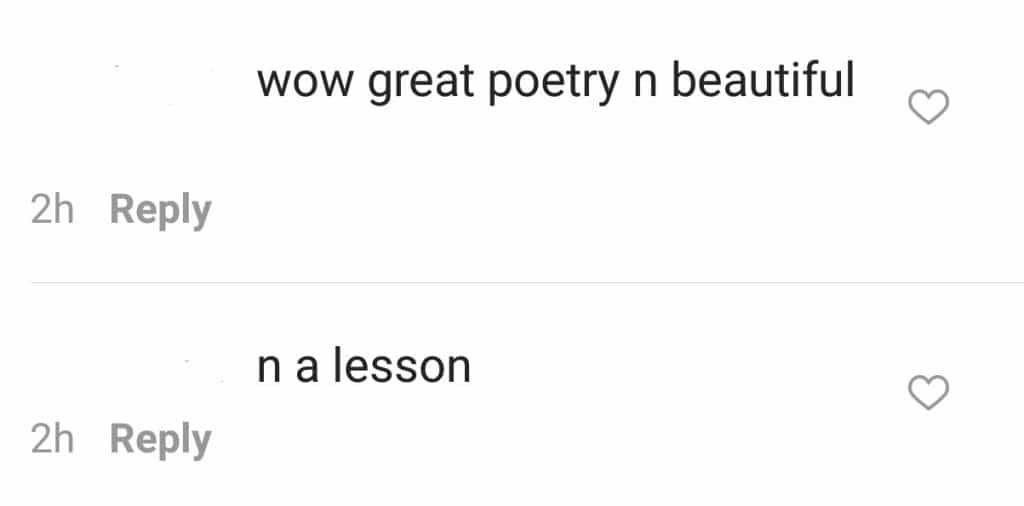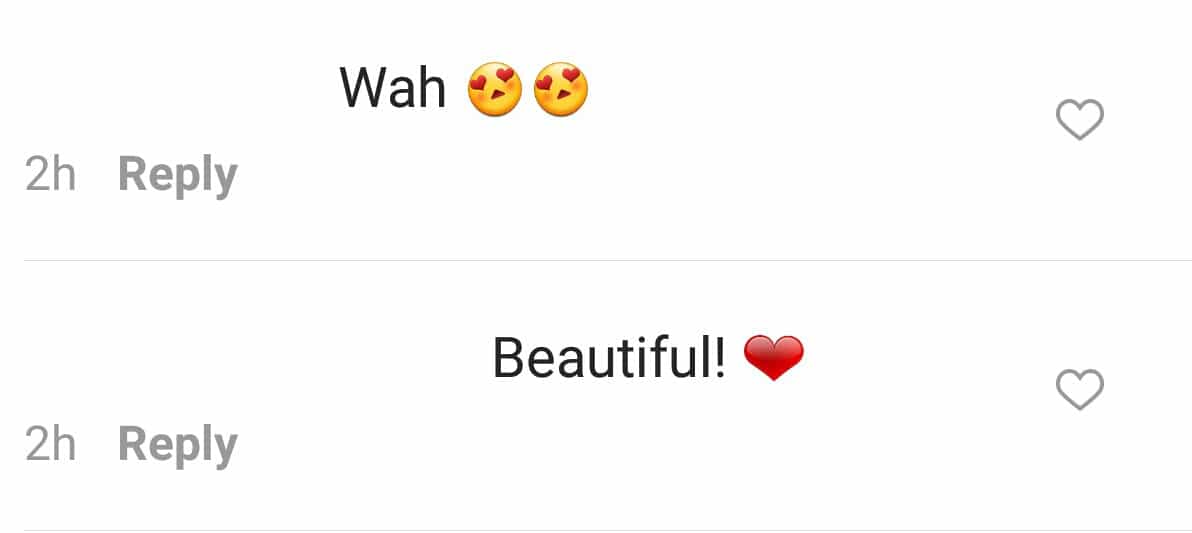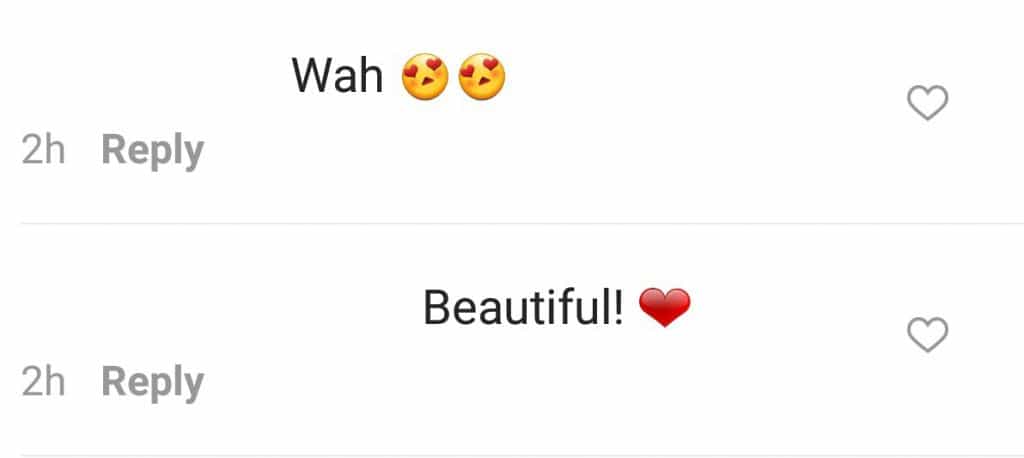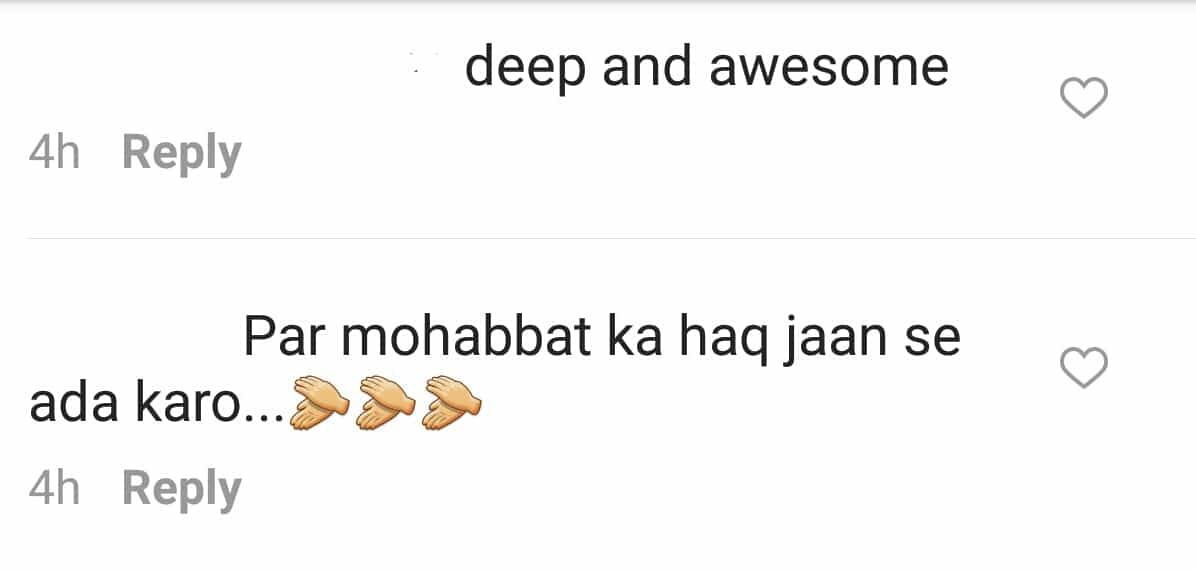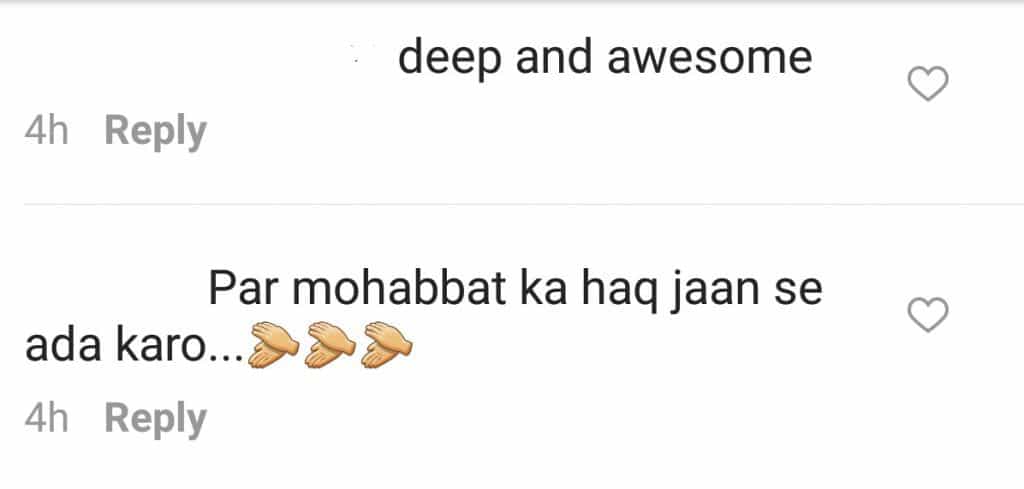 We have been watching the actor Ali Zafar for sometime now. Lets see when his other side takes over and maybe we could see singer and song-writer Ali Zafar!