During a media event in late 2012, Aamir had told Imran Khan that he would visit Pakistan to celebrate his victory if he came into power.
Aamir had said,
"When you win the election, I will definitely come [to Pakistan] to celebrate your victory. And I will bring lots of Indians with me,"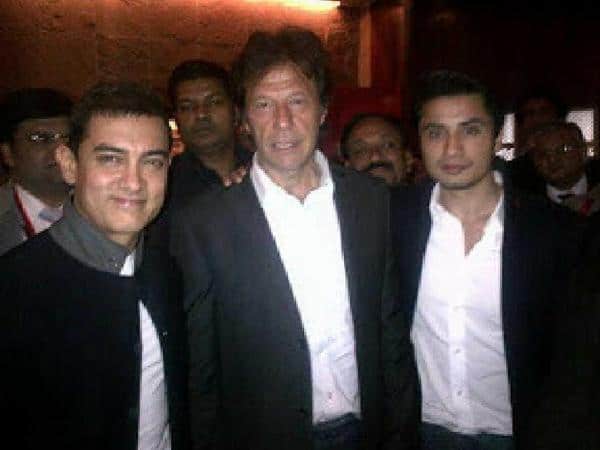 Imran Khan is set to become the next prime minister as his party led the National Assembly tally with 116 seats as the Election Commission of Pakistan (ECP) released results of all 270 NA seats that were polled on July 25 across the country.
Singer-cum-actor Ali Zafar has reminded Bollywood superstar Aamir Khan of his promise to visit Pakistan if cricketer-turned-politician Imran Khan came into power.
He tweeted in response to a fan's request,
"Aamir Khan, I think it's time :)," 
@aamir_khan I think it's time :). https://t.co/EF0t5mPkf5

— Ali Zafar (@AliZafarsays) July 26, 2018
Given the anti-Pakistan establishment in India right now it looks like Aamir Khan wouldn't be able to stay true to his word but then again the universe works in mysterious ways so who knows.
Have anything to add?