Ali Zafar is a Pakistani singer, songwriter, model, actor, producer, screenwriter and painter. Ali also established his successful career in bollywood industry.  Ali Zafar qualifies as the perfect choice and makes the audience swoon over his skills.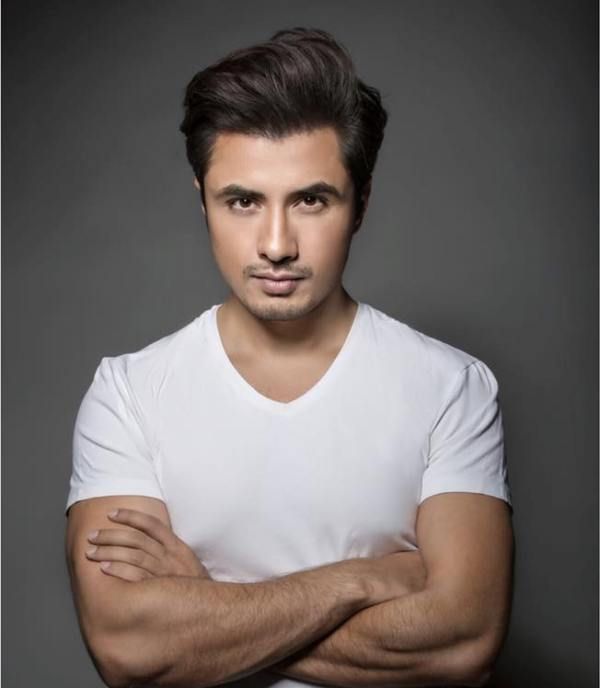 Ali Zafar expressed his life experiences in a recent interview. He opened up about his first crush from school, she was the first person he started singing for. He sang and recorded a whole cassette album for her which she refused to accept later. This incident left him heart broken at a young age.
His second crush was in college where he admired a girl but he could not express infront of her because he really was an introvert. Ali is quite shy and is always deep in thoughts.
Ali Zafar always portrays himself as a strong personality. He is comfortable in his own body, company and sorrundings. Ali says he discusses all his feelings with himself and turns all things in his favor.  Ali always looks forward into turning his weaknesses into his strengths.
The singer expressed that he made best songs in his career because of hurt, which caused pain and feelings in his voice.
In the end there was an adorable love story of Ali and Ayesha.  He used to work as a sketch artist in the lobby of a hotel and it is where he met Ayesha for the first time.
Oct 2000 this girl came to get her portrait made from Ali at a hotel lobby where he used to sit and draw. Ali was attracted by Ayesha the moment he met her.
After some time Ali and Ayesha decided to introduce each other to their parents but the interesting thing about meeting with Ayesha's parents was that they had never heard of Ali regardless of his huge fan following in Pakistan.
Ayesha's parents had a huge thing for art and music so they soon started liking Ali.
After enjoying their romantic dinner on a Saturday night in 2008, the couple was kidnapped on their way back to home. The couple was released when their families paid a heavy ransom of Rs. 2.5 million, the identities of the kidnappers are still unknown.
Ali and Ayesha got married on July 28, 2009 in Lahore.  Ali wished to make her his life partner due to her kindness, empathy, and compassion. She never thinks badly of anyone.
Ali himself is a great human, he had set only one condition for his marriage that he would not be accepting any gifts, money or dowry from in-laws.
The couple is now blessed with the cutest baby boy Azaan Zafar and an adorable daughter, Alyza.
For Ali, his family is the most important thing in the world.