Ali Zafar has once again come up with something unique, this time it's a Pushto song "Larsha Pekhawar". Ali Zafar has already sung songs; Laila-o-Laila and Allay in Balochi and Sindhi respectively with Urooj Fatima, and both these songs were big hits. For Larsha Pekhawar Ali Zafar has collaborated with Gul Panra. Larsha Pekhawar is sung in the Pashto language and in the videos, the rich culture of Khyber Pakhtunkhwa is depicted. Everyone is wearing Pakhtoon dresses and also dancing in a typical Pakhtoon manner. Ali Zafar and Gul Panra's singing is impeccable in Larsha Pekhawar. Larsha Pekhawar also featured Fortitude Pukhtoon Core.




Let's have a look at the video of Ali Zafar and Gul Panra's new song Larsha Pekhawar:
The public loved this song of Ali Zafar. Here we have garnered a few public comments. Let's have a look: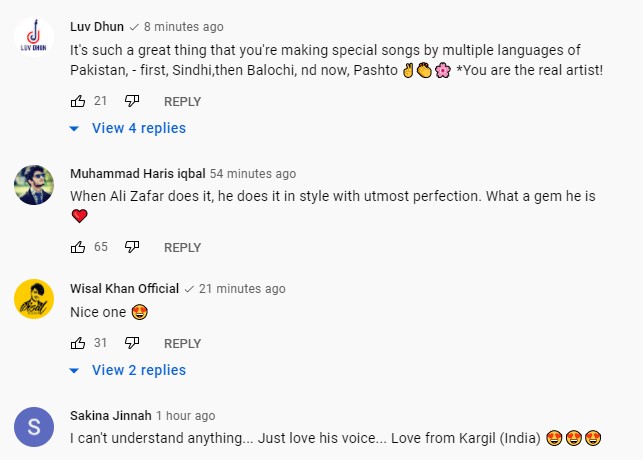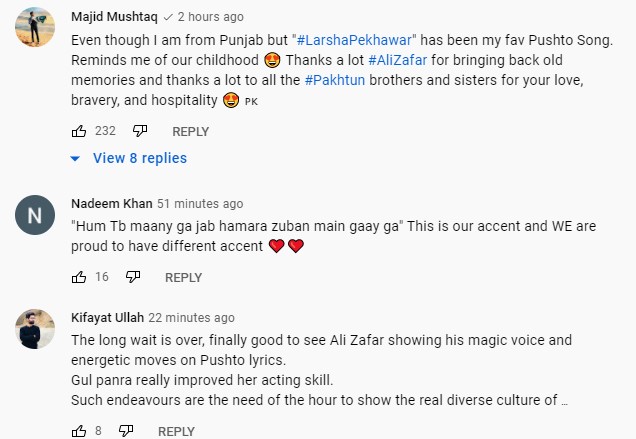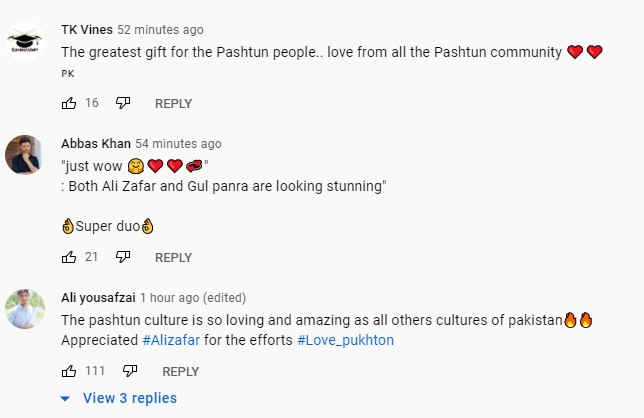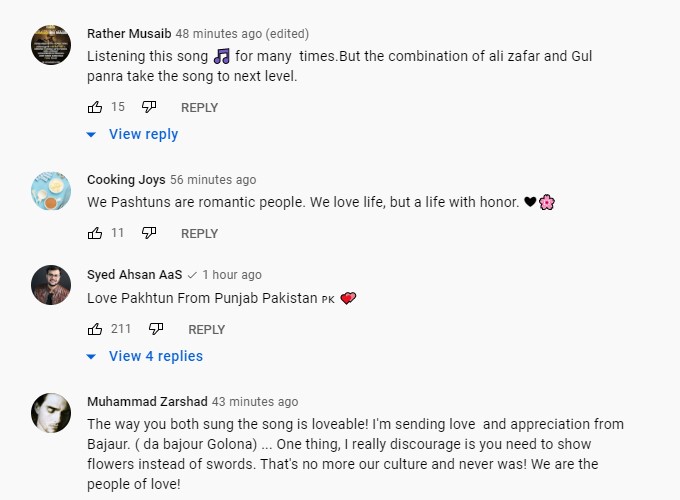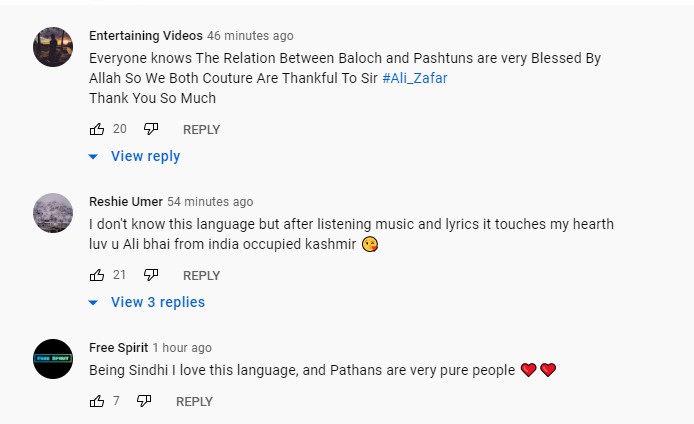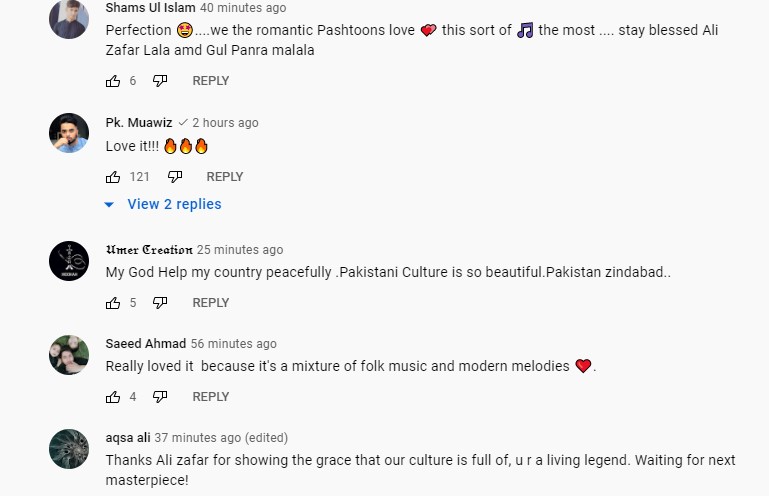 Have you guys seen the new song by Ali Zafar? Did you guys enjoy it? Share your views with us through the comments section!