The world of showbiz is all about glitz and glam but sometimes those people who are attached to this industry are not as happy as they appear to be. Their lives are not always perfect and they have been through trying times in the past. Amber Khan is very well know host who hosted one of the most liked and famous Morning Shows. She is also considered a trend setter for introducing new segments in her show which were followed by others too.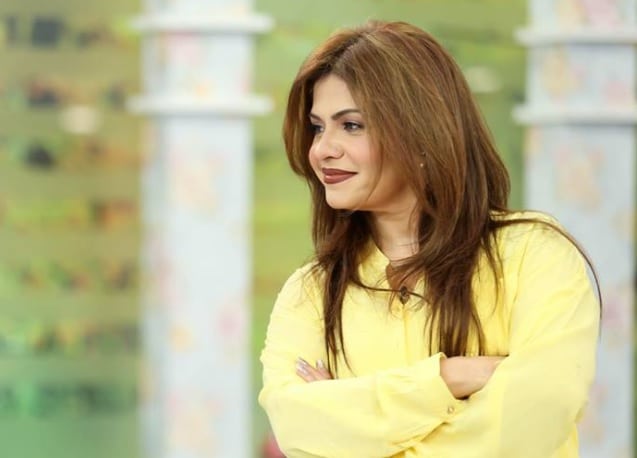 Nowadays Amber Khan is not hosting a show of her own but she is seen in every famous Morning Show. Usually she is seen as a fun and bubbly personality but this time she got emotional while talking about bitter experiences she had in her wedding. She did not say anything clearly but what she said clearly shows that her husband used to abuse her and did not fulfill his financial responsibilities too. Amber said that she is the kind of person who would get into fights because of small reasons but there came a time when she could not take it any more and she had to leave her marriage.
Amber also said that she was lucky to have the support of her family.
Watch the video clip here: