Amir Bhai disess Rishi Kapoor!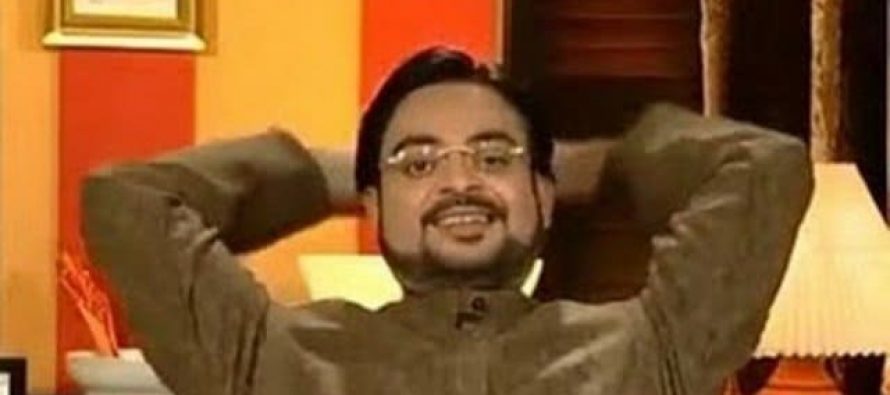 Love him or Hate him but you have to accept he is SAVAGE. Yes our very own Amir Bhai. We all remember the days when we first saw him as an extremely innocent host in Aalim Online. He started Ramadan transmissions, was accused of backing conspiracies when he was president of Neela Peela as he puts it (samajh to aap gaye honge!), hosted game shows, made people eat mangoes in most non-artistic ways and slammed Fahad Mustafa though now he loves him.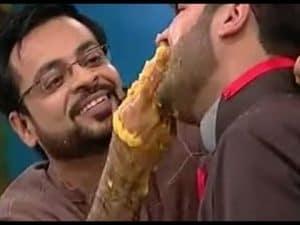 He has done it all. Lesson from all this recap: YOU DONOT DARE TO CROSS AMIR BHAI kyunki Aise nahin chalega! As Rishi Kapoor is on a rant against Pakistan these days he tweeted all the trash in the world and directed it towards Pakistan. One of his many non-hilarious tweets is:
PCB. Cricket team bhejna please.Earlier Hockey ya Kho Kho team bhejin thin. Kyon ki 18th June(Fathers Day) Baap khel raha tumhare saath lol!

— Rishi Kapoor (@chintskap) June 15, 2017
No worries Amir Bhai is there to answer and he proved again ke Aise nahin chalega:
@chintskap

Pehle Haraya Tha "Goroun" Ko
Ab Harayenge "Hram Khoro" Ko

Paap, Baap Nahin Hota Kapoorey!!!

— Aamir Liaquat Husain (@AamirLiaquat) June 15, 2017
Yes as always he went overboard but don't blame him this time Kapoor sahab was really asking for it!
...
---