Amir Khan and Faryal Makhdoom are in the middle of a twitter drama right now and it seems it is not ending soon. Amir had previously announced the split with his wife and accused her of cheating with boxer Anthony Joshua. Faryal tweeted clarification that she has never even met Joshua: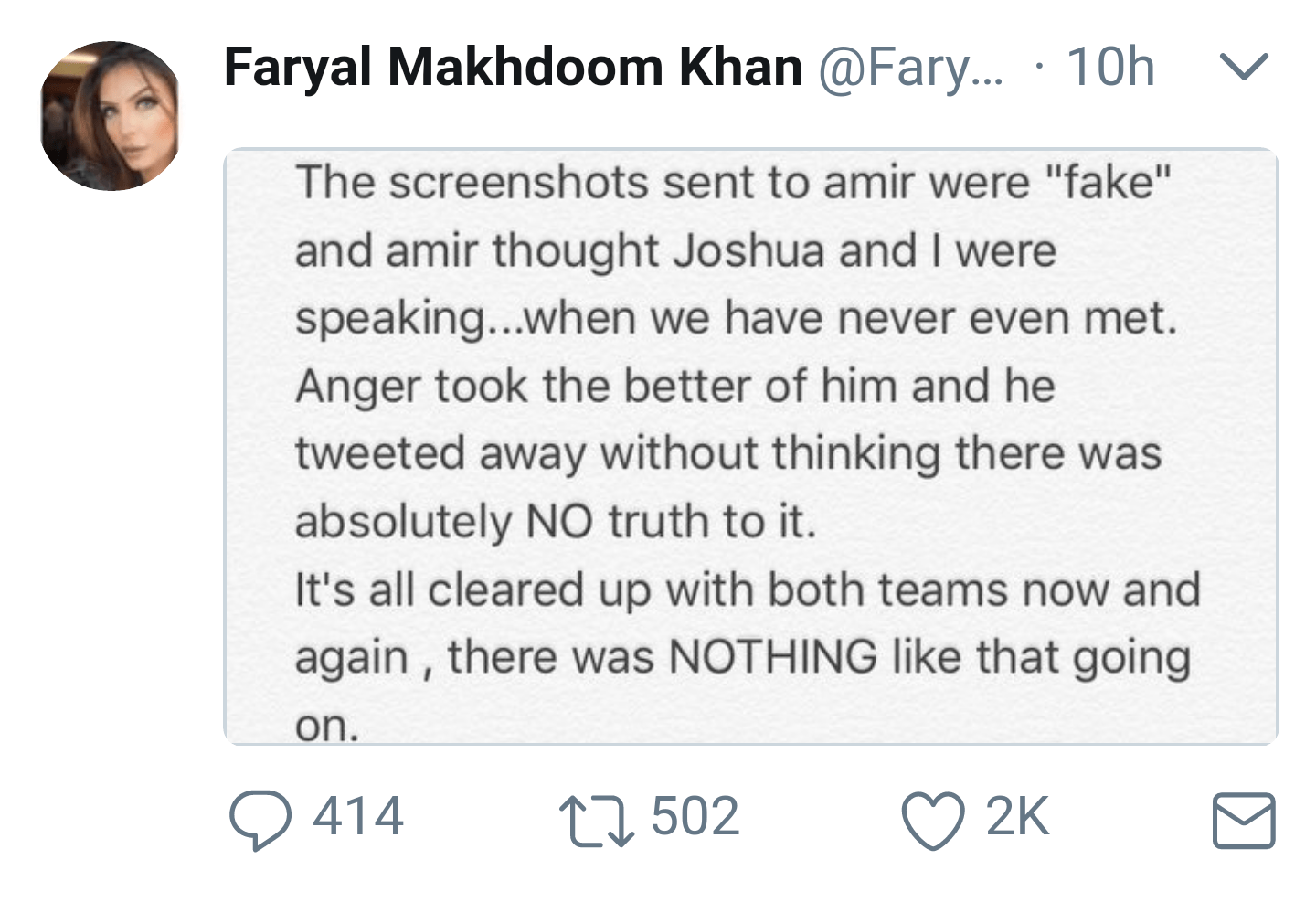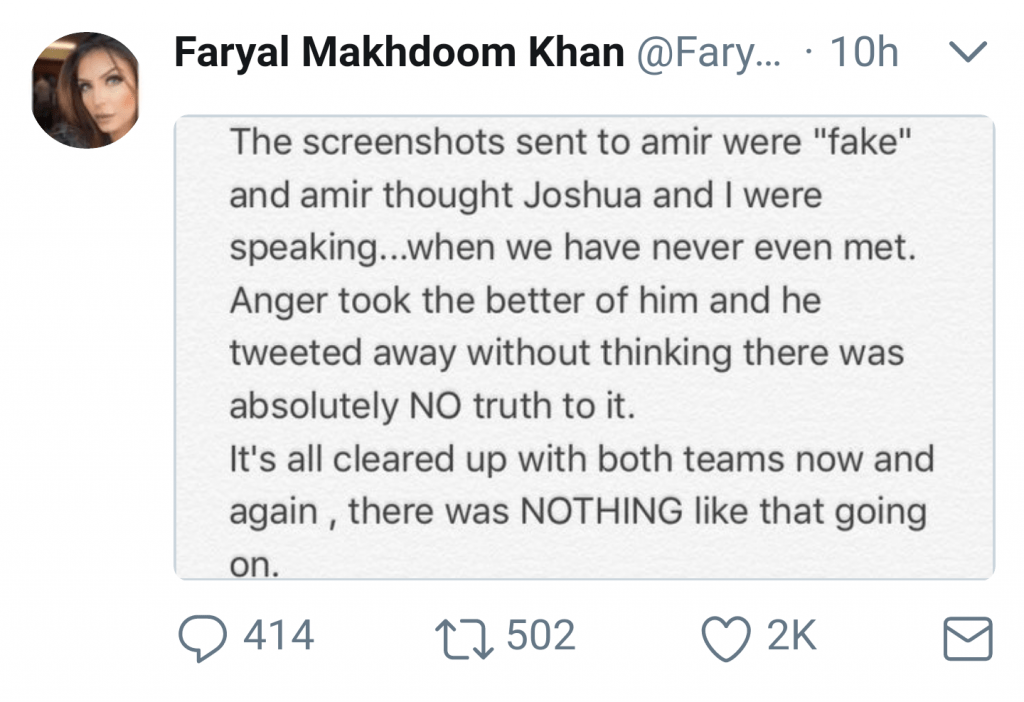 Amir has now accepted it and has tried to clear the air with the other boxer: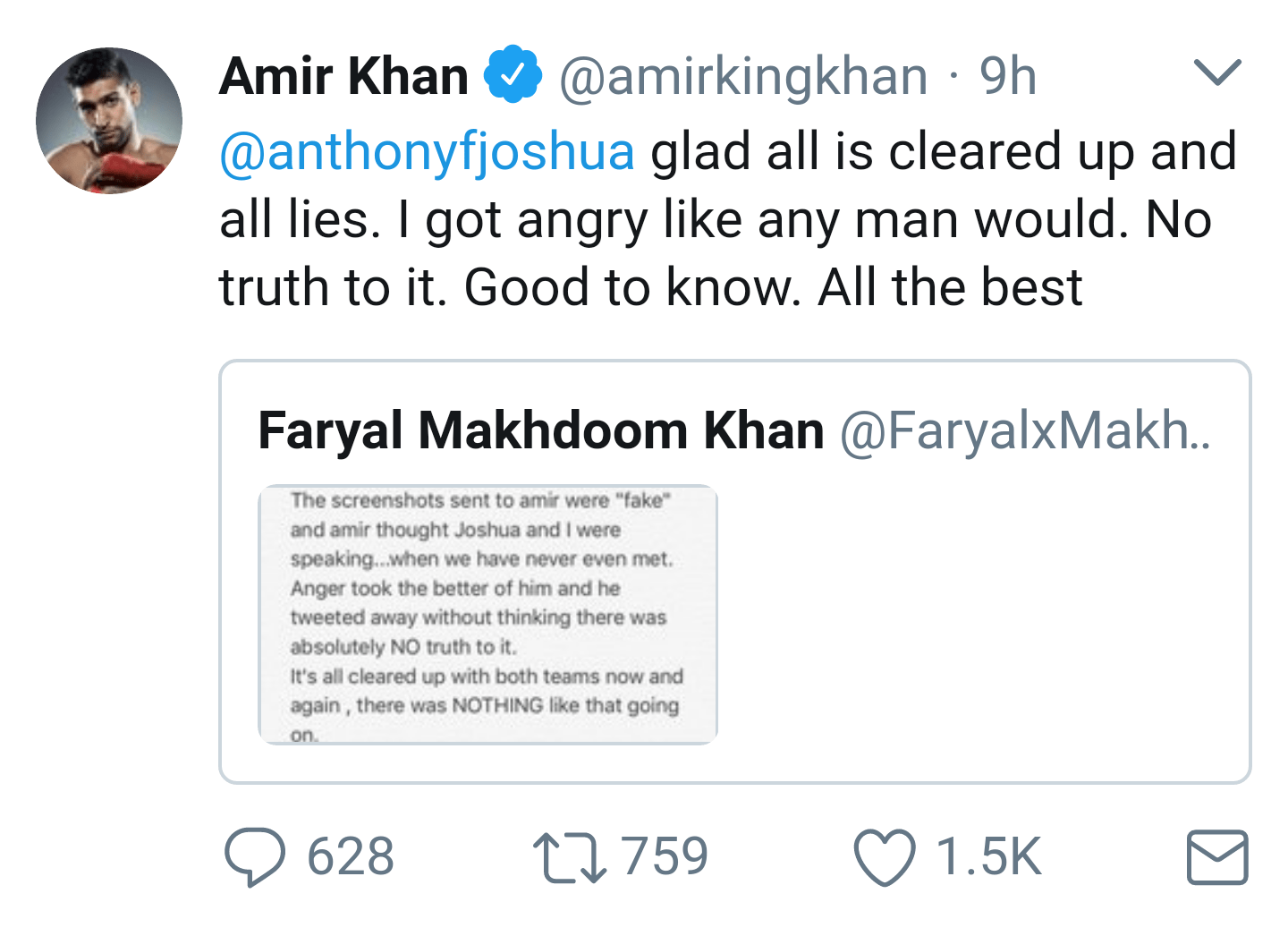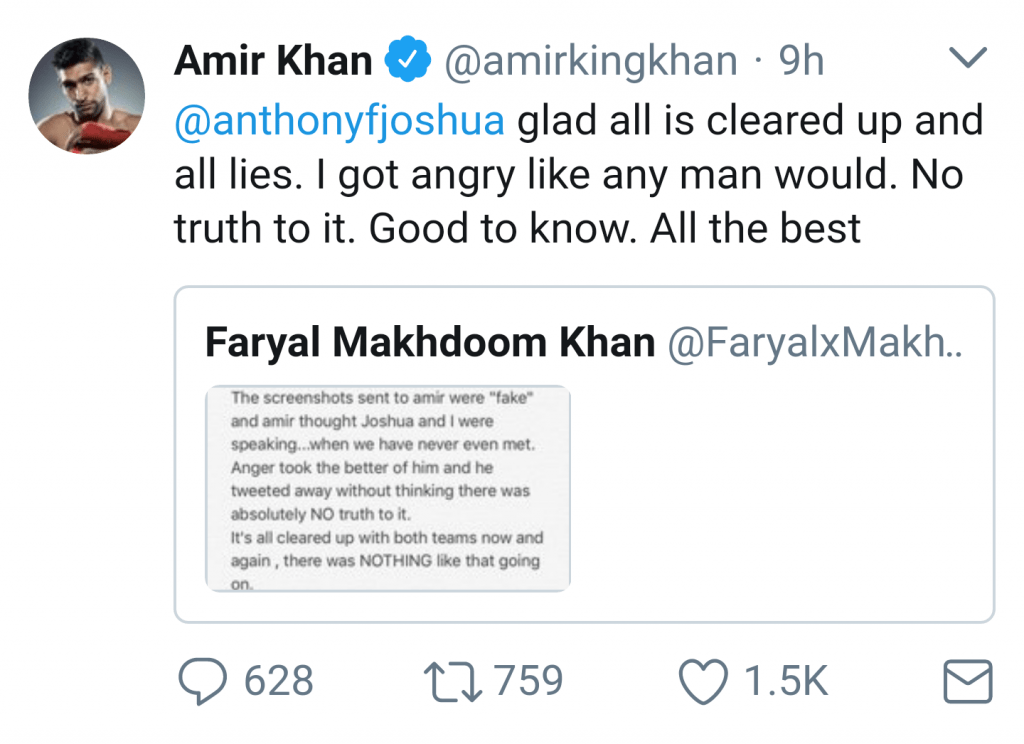 He is also SORRY for his partying in Dubai:


The couple is not going to stop anytime soon and Amir is still standing on his statement of not reconciling with his wife. The couple seems super confused though as at one moment they are accusing each other of cheating and the other they are trying to clear everything. They should realize that washing their laundry in public will not favour them or their daughter!