Amir Liaquat's New Game Show "Crorepati"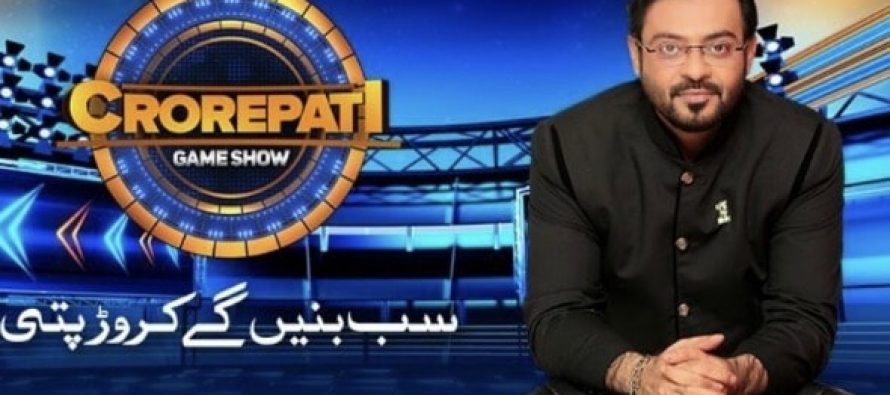 Amir Liaquat is one of the most controversial media personalities of all times. From being a religious scholar to Ramzan show host to a lot of other things, Amir Liaquat creates scenes with his loud personality.
Whether you love him or hate him, you will be seeing him soon again in a new game show, "crorepati". It is a magnanimous program, going to be aired on Pak News, hosted by Amir Liaquat Hussain and guests are going to be dazzled by amazing luxury prizes including Dubai villas, premium brand cars, diamond jewellery and Hajj packages among many others.
Here is the promo which will make you forget that Pakistan was ever a third world country, such is the wealth and glamour of this project ;
https://m.youtube.com/watch?v=ILANa_PifI4
---
---