Like many other celebrities of Pakistan Amjad Sabri is also not happy with Pakistani media because he feels that Pakistani media always highlights the negative trends pertaining to a celebrity's life instead of the positive ones. Amjad Sabri shared his feelings about this negative trend in the media when he was part of Maya Khan's Ramadan Transmission.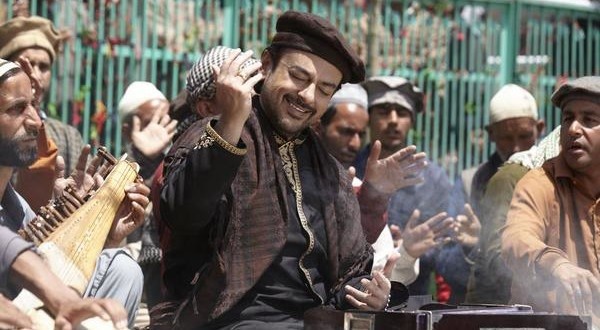 Amjad Sabri said that he had taken legal action against all those involved in making the Qawwali "Bhar Do Jholi Meri" a part of Salman Khan's latest Bollywood flick "Bajrangi Bhaijaan". This Qawwali was originally sung by Amjad Sabri's father Maqbool Sabri along with Ghulam Farid therefore he feels that being his son his permission should have been taken before anyone decided to sing this Qawwali in a film. He also said that no credit was given to his father and he also did not like the changes which were made in the Qawwali to make it fit in the film.
Amjad Sabri said that the Indian media was highlighting this issue but the Pakistani media was only praising the Qawwali sung by Adnan Sami Khan and not talking about the legal technicalities involved. He said that the leading newspapers of India like Indian Times were contacting him day and night so that they could learn about the latest developments in the case but none of the Pakistani newspapers or channels had contacted him. Amjad Sabri said that the media should set its priorities straight and learn what they really should be focusing on. Maya Khan who is hosting the Ramadan transmission on TV One promised the Qawal that she will highlight this issue even if no one else was going to do it.