Amna Ashraf; a dentist but probably the most passionate contestant of the lot because she not only availed but nailed the opportunity of MasterChef Pakistan as she travelled from Middle East to make a mark in the competition & she well-deservingly succeeded. Known for her Arabic style cuisine & secret yet scrumptious sauces, Amna has been kind enough to share her experience & journey of MasterChef Pakistan with us. Let's see what she has to say:
Q) What inspired you to come to MasterChef?
A) Cooking is something that has always inspired me. Creating a dish at home and plating it brings a real joy to me. I am an ardent follower of MasterChef Australia and America and that is what really inspired me to start experimenting with different ingredients and to be honest I got my food knowledge from there.
Q) What did you think about the format of the show?
A) I think the format of the show is great. I would say it was in line with international standards. The whole team was always prepared and helpful. It tests your cooking skills at all levels such as how you perform under pressure, during team work, how quickly can you think and of course your how much role your luck plays.
Q) How would you define the three judges? Please tell us about them individually.
A) The three judges were terrific. Starting from Chef Mehboob; his food knowledge has no limits Masha Allah starting from cuisines to ingredients, he is the father of cooking in Pakistan. He knew exactly what is wrong or right in a dish and I couldn't agree more with him every time he pointed out a flaw. Sir Khurram Awan; what a great man with a polite personality. Despite not being a chef his food knowledge surprised me. He knows flavour combinations and it's really hard to impress him with your plate because that man has really high standards. Chef Zakir might has been portrayed as the most harsh amongst the judges but I believe he was one person who really cared for the contestants what, where, when they are doing wrong and I think he was great mentor along with all the judges.
Q) Do you think judges have stayed true to the seat & have not been biased?
A) As you say the first impression is your last impression. Some of the contestants made quite a good impression on the judges with their awesome cooking in the first rounds in the kitchen so judges expected more from them and that's about it. Calling them biased or favouritism wasn't the right term in this case. They did an amazing job testing our skills and I couldn't agree more to their decisions.
Q) Many times, it was felt that the judges favoured some contestants & didn't eliminate those who seemingly deserved to go, is it true?
A) As I said above some contestants made a good impression on the judges and obviously they expected more from them. And c'mon its food you cannot judge by just looking at it. They are the ones who taste our food so they can decide only who goes home and who doesn't. Only the dish with most flaws went home and what I learned is that all that matters was taste.
Q) Do you think the current panel of judges is good enough? If you feel the judges should be changed, who would you prefer?
A) I think MasterChef Pakistan team chose the best judges for the series they couldn't have better personalities for the show.
Q) How did the judges treat the contestants? Do you think they should've been friendlier?
A) The judges were extremely helpful and friendly. I believe they played a tremendous role in mentoring us, giving us advice, in helping us and even counselling us when needed.
Q) Who were you friends with?
A) I believe we all 16 were like a family we ate together, we did all our activities together, we helped each other, and we lived like a big multicultural family. I was the family doctor on board hehe, but Khurram uncle, Iqra, Zain and Rayyan made my journey more fun and comfortable.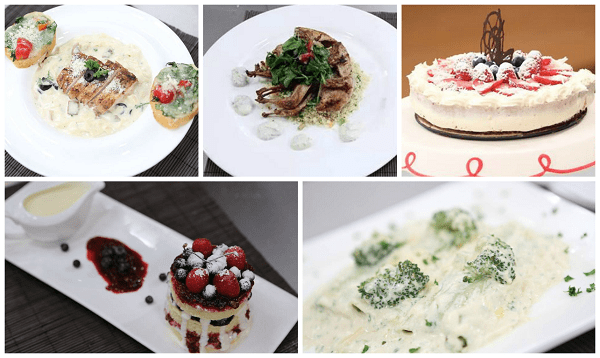 Q) After watching the episodes, do you think the format & execution of the show & episodes needs to be improved?
A) Being the first season I think Urdu1 and the MasterChef Pakistan's team did a great job. Their efforts and bringing it to international standards was commendable. I was surprised with the grand set, the kitchen, the equipment's and of course the pantry you name an ingredient and it was there. One thing I'd like to add is the set, the kitchen everything was much grander than it looked on the television. In the seasons to come I would suggest more episodes a week and an improvement in the editing.
Q) If yes; what changes would you like to see in the show?
A) I would definitely like to see more challenges per episode, more episodes per week and finer editing.
Q) Do you feel the challenges that the contestants were put up with should have been a bit more diverse?
A) We had contestants from everywhere and based on their cooking I would say it was the perfect selection and mix of challenges that we were put through. A few challenges might have looked pretty simple or easy on television but trust me with that big clock set on your head and the pressure of elimination can make you forget how to perfectly boil an egg.
Q) What are your comments on the politics among the contestants that got covered in the show?
A) NO COMMENTS, haha! But I would say we made good television. ;)
Q) In the personal VT's were you people asked to speak about your co-contestants or it was completely your choice?
A) There was never any politics on the show, and I would say some of the friendlier comments were misjudged. And whatever was said in anger or fun was completely our choice. You see a 40 minutes episode on television we spent whole three months together. So we kind of knew each other better than being judged on television on the basis of few comments.
– Please define your co-contestants in one word:
– Sidrah: Baby doll
– Mudassir: Very very quiet
– Iqra: Food library
– Gulnaz: Full of surprises
– Madiha: Muh mian mithu
– Khurram: THE GREAT
– Azam: Why so serious?
– Saad: Ammi
– Zain: Loves fish & experimental
– Rayyan: Cooking with style
– Ali Shah: I like your afro
– Anila Qamar: Sweet
– Adnan: Beautiful personality
– Mariam: Super sweet
– Ammarah: Polite and humble
Q) What advice would you give to those who're interested to appear in the next season?
A) Practice, practice and practice. Time your cooking. Read about food as much as you can. Try different ingredients. Work on your flavours and watch MasterChef seasons so you have a better understanding of the show. And prove no dream is too big to be dreamt of or too small to be pursued
Q) In the end, please share your experience & feelings about being a MasterChef contestant & what did it teach you?
A) The first thing it taught me, to be honest, is that dreams my friends are not limited to the Disney world because dreams do come true. Coming to MasterChef, cooking in that kitchen was my dream and I can't thank Allah Ta'allah enough for making it true for me. MasterChef Pakistan's team made a remarkable effort. I haven't seen anything of this magnitude and standard in Pakistan before. I have learned a lot of new things from this experience, from baking to plating a fancy dessert, it was all there and the judges managed to get the best out of us. It was the best moment of my life and an unforgettable experience.
So, this pretty much sums up Amna's journey. She came up with some quirky yet honest replies. As much as she enjoyed being in the show, she exited with much grace & exhibited a lot of strength during the show. Share what you feel about her answers.
Keep Supporting,
Cheers,
Zahra Mirza.